7 Steps to Follow When Buying a Used Car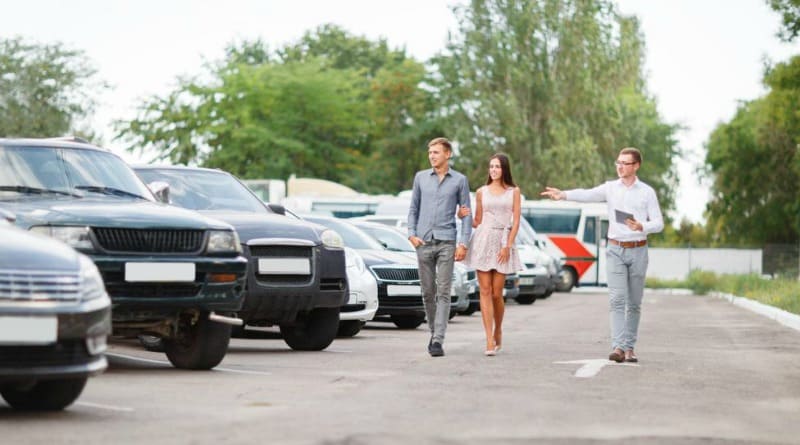 Becky
Newly middle-aged wife of 1, Mom of 3, Grandma of…
The auto market has slowed down in 2019. Despite the high demand for trucks and SUVs, the market is expected to hit its slowest pace in four years, according to JD Power. That's bad for manufacturers and dealerships, but it's great for anyone looking to buy a used car this year. When sales are down, that gives buyers more leverage to negotiate the best price.
Unfortunately, the same pitfalls that trap unsuspecting buyers into bad deals are still here, and dealers are more aggressive than ever to make sure every sale on the lot makes up for lost revenue. Don't let yourself be a statistic to a bad deal. This is what you need to know before buying a used car.
1. Do Your Research
This may seem obvious but too many buyers fall into the trap of walking into a dealership blind. This is exactly what a salesperson wants—a blank canvas to pawn off the cars they want to sell the most. Go into the sales process with the basic knowledge of what you want and need:
The exact car you want (don't go in with only "mid-size sedan" or "full-size" pickup")

The 

market value of the car

 from sources like KBB (and don't let a dealer tell you those numbers aren't accurate)

The reliability and service history of the car you want
2. Measure Total Price, Not Monthly Payments
This is another area where dealers love to get you. They will talk numbers in monthly payments, not the total sticker price. They do this by stretching out the length of an auto loan to lower the monthly price. This mistake will have you paying thousands more on a loan that could stretch 84 months or longer. Avoid this by always taking total price during negotiations.
3. Make the Deal Over Email or Text
The best way to avoid the persuasiveness of a convincing dealer is to avoid talking to them in person or on the phone. Most dealerships list their inventory and prices online. Find the car you want, research the price in your budget, and email the dealer with an offer. They will give you the typical line, "Come on in and let's talk about it!" Stay firm and insist the final deal is made over email or text before going into the dealership ready to buy. This also gives you time to consider counter-offers that you might otherwise feel pressured to respond to on the spot.
4. Insist on the Inspection and Test Drive
This is where the process gets a little backward, but the next step is vital. The dealer may assume that because you made a deal over email or text, there's nothing left but to sign the paperwork. Don't touch a drop of ink to the paper until a full test drive and inspection of the car. Even though you made a deal, you still have the right to walk away at any time.
5. Know-How to Test Drive a Used Car
Buying a used car is cheaper than buying a new car but it also comes with risks. Even with a clean title and service record, you don't really know what the car's been through with its last owner. The only way to be sure about the car's condition is to put it through the thorough test drive.
6. Pass on the Dealer Warranty
Or at least consider it carefully. Because most used cars are beyond the manufacturer's warranty, dealerships will try to sell you their own service plans. They aren't always a bad deal but this is where a lot of dealerships make their money. Consider some of these points:
Used car service plans are often limited to the dealership, so you can't get service in other states

Third-party companies also offer 

car service contracts

 that can be more convenient and affordable

Like a car price, service plans at the dealership are always negotiable—never say yes to the first price
7. Walk Away
If at any point during the process you aren't 100 percent comfortable with the sale, walk away. Buying a car is a big commitment and there's no such thing as a "once in a lifetime deal." There will always be another car but walking away is impossible when you already signed the paperwork.
There's a little more tact to buying a used car versus a new one, but follow the steps, stay firm in negotiating, and be prepared to walk away, you'll eventually drive off the lot in the exact car you want.
Becky
Newly middle-aged wife of 1, Mom of 3, Grandma of 2. A professional blogger who has lived in 3 places since losing her home to a house fire in October 2018 with her husband. Becky appreciates being self-employed which has allowed her to work from 'anywhere'. Life is better when you can laugh. As you can tell by her Facebook page where she keeps the humor memes going daily. Becky looks forward to the upcoming new year. It will be fun to see what 2020 holds.