7 Things You Can Do to Make Your Guests More Comfortable When Visiting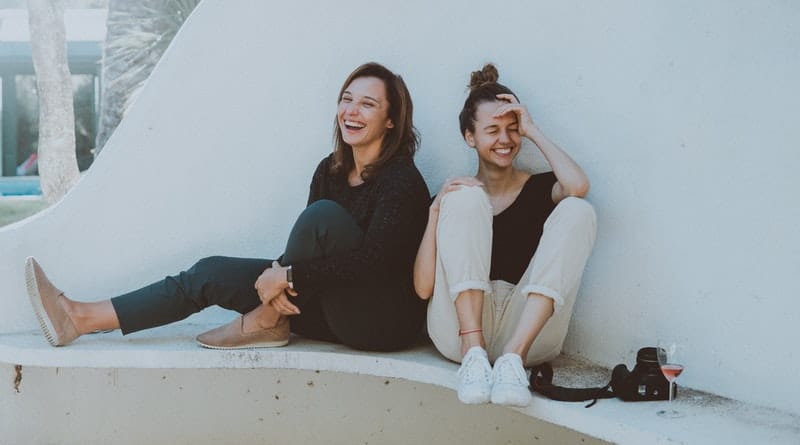 Becky
Newly middle-aged wife of 1, Mom of 3, Grandma of…
Having a guest staying with you can be a great experience. You get the chance to visit with friends and family and entertain in the comfort of your home. While you may be enjoying the experience, it's important to make sure your guests are just as happy with the setup. Making sure your guests feel welcome and at ease in your space isn't complicated and just needs a bit of planning and forethought before welcoming guests into your home.
If you're looking for ways to make your guests feel more comfortable in your home, consider these seven things you can do to make your guests more comfortable when visiting:
Give them their own space
The simplest way to make your guests feel more at home is to give them as much privacy as possible. While we can't all give our guests their own ensuite bathrooms or private guest houses, giving them a dedicated room that they can call their own while they're staying with you is the fastest way to make them feel welcome. Try not to jam as much stuff as you can in the room and instead, keep it airy and minimalist for your guests so they can feel at ease in the space.
A quality bed
Plenty of us is guilty of giving our guests the worst bed in the house. Saggy, overused, or lumpy beds don't exactly say "we're so happy to have you!" to your guests. Give your guests a quality bed and take the time to sleep on it one night yourself so you can see if it needs a feather bed or other accessories to make it more comfortable.
Comforting scents
Being away from home can be hard. Help your guests feel more at home by putting diffusers in their room and giving them a selection of oils to choose from so their space can feel fresh and customized just for them. Lavender for sleeping or citrus for cleanliness is both very popular.
Offer extra linens
Fresh towels, extra pillows, and an extra blanket are all things you should have on hand for your guests. They may be feeling uncomfortable but not want to bother you for these additional elements, so make sure they're at the ready the second they arrive.
Choose window coverings carefully
Those filmy sheers may have been cheap and look pretty, but they won't do much for helping your guests get a night's sleep! Your best bet with window coverings is to offer options by using a blind and a double curtain rail so that your guests can choose the amount of light blockage they want.
Have extra keys
Don't make your guests feel like a prisoner! Give them a set of spare keys they can carry with them while they're visiting you so they can come and go as they please. Not liking the idea of having extra keys for your home not under your care? Invest in an electric keypad and give your guests their own code that you can then erase when they leave.
Snacks and reading material
For a little extra, give your guests from single-packaged snacks like granola bars or nuts so they can get a bite to eat if they're hungry in the night and don't want to wake you. Also, offer water bottles and some reading material in the room so they can relax when they want to. On arrival, show them where your tea and coffee supplies so they can get up in the morning and make their own cup whenever they want.
Becky
Newly middle-aged wife of 1, Mom of 3, Grandma of 2. A professional blogger who has lived in 3 places since losing her home to a house fire in October 2018 with her husband. Becky appreciates being self-employed which has allowed her to work from 'anywhere'. Life is better when you can laugh. As you can tell by her Facebook page where she keeps the humor memes going daily. Becky looks forward to the upcoming new year. It will be fun to see what 2020 holds.