7 Tips for Setting Up a Home Podcast Studio on a Budget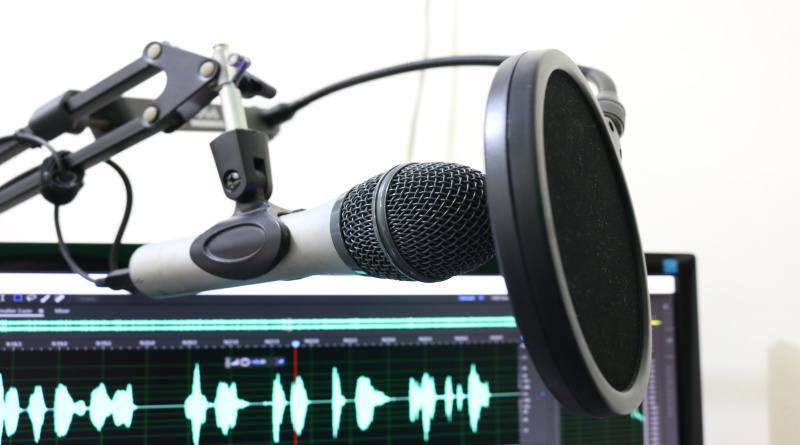 Becky
Newly middle-aged wife of 1, Mom of 3, Grandma of…
62 million Americans listen to podcasts each week.
If you want to get into podcasting, there's no better time! With such a huge audience, you know that there will be someone who loves your topic just as much as you do.
Once you know what you're going to talk about, the next step is to build a podcast studio.
Keep reading to learn 7 tips to help you set up a home podcast studio.
1. Find a Designated Podcast Studio
The most important thing that you can do for your podcasting career is to set up a designated podcast studio space in your home. Having a designated space in which to work will help you stay focused and keep your work and home life separate.
Make sure to choose a room that can be soundproofed. You don't want to record the perfect podcast only to have the neighbor's dog barking in the background. When you soundproof the room, don't forget sound proof doors. You need to soundproof the entire room for it to be effective.
2. Invest in a High-Quality Microphone
The next thing that you'll need to set your sights on is a high-quality microphone. Your microphone can make or break the listening experience for your followers. Your microphone is one of the first impressions that you make on your listeners. If they start playing your podcast only to discover that it's grainy or they can hear you breathing too loudly, they won't stick around for more. Check out the best microphone for streaming at Audio Direct.
Here are some recommendations for high-quality microphones:
Samson Q2U
Audio-Technica ATR2100
MXL 990
The Heil PR40
There are high-quality entry-level microphones that will help you make a beautiful sounding podcast.
3. Purchase High-Quality Headphones
The next thing that you should consider investing in is a pair of high-quality headphones. While these don't directly affect your listeners, they can affect your performance.
Wearing comfortable headphones means that you'll be less distracted while recording and you'll be able to focus more on your content. Additionally, using higher-quality headphones means better audio feedback, so you'll be able to record knowing what your audience will be hearing when they press play.
A few great headphone options include:
Sony MDR-7506
Behringer HPX2000
Bose QuietComfort 35 Series 2
Skullcandy Grind Bluetooth Wireless
With any of these amazing pieces of technology, you'll be ready to make a podcast that's ready to go viral.
4. Mixer and Audio Interface
You can't make a good podcast withing a mixer and audio interface. You need this technology to hook your mike into in order to get your audio into your computer. If you have transition sounds or additional online audio that you've downloaded or created, you will want to plug the device that holds these into the mixer as well so that all sounds are the highest quality.
You'll want to look for a mixer that has several audio input plugs. Additionally, a mix-minus feature is vital if you plan on having guests on your podcasts. This feature allows you to have control over both sets of audio but on different channels.
Some recommendations for mixers and audio interfaces include:
Behringer XENYX502 with UCA202 Audio Interface
PreSonus Mixer
Komplete Audio 6
With any of these mixer and audio interface options, you'll be set to capture your podcast.
5. Recording Software
Of course, you can't make a podcast without recording software. If you've followed all of the steps before this you'll be all set up to capture your voice and manage audio, but you still need something to record and edit the audio with.
Unless you're making the most advanced podcast in terms of audio features, you can probably get away with free recording software. The expensive stuff tends to be used for professional music recording or movie production, so a solo podcaster doesn't need to worry about spending too much money in this area.
Here are some free and budget software options that are worth giving a try:
GarageBand
Audacity
ProTools First
These are all free or affordable software options that will give you the power to not only record, but also to edit your podcast to make it web-ready.
6. Podcast Hosting and Distribution
Sure, theoretically you could upload each episode of your podcast to every single streaming platform out there, but who really has time for that. We recommend that you consider investing in a podcast hosting platform. Not only will one-click allow you to publish to a wide variety of listening platforms, but you'll also have easy access to your podcast analytics and, when you're ready, you'll be able to monetize.
The industry favorite seems to be Libsyn which starts out very affordably at $5 per month.
Here are a few podcast hosting sites worth considering:
Libsyn
Buzzsprout
Podcast.co
PodBean
Zencast
These sites range in pricing and features, so be sure to do your research before committing to one.
7. Design a Quality Podcast Cover
The final step is to design your podcast cover! This is one of the most important elements because it's the very first impression that you make on your audience.
Your cover should convey what your podcast is about. Keep in mind that it will be less than one square inch on most people's phones, so there shouldn't be a lot of tiny details or text. When making your podcast cover, examine it at the size that it would be on a phone and see if it's eye-catching and you can tell what the separate elements are.
You can make your podcast cover with professional applications like Adobe Photoshop or you can use a free (with paid features) site like Canva.
Build Your Home Podcast Studio Today
Now that you know how to build a home podcast studio, it's time to start learning all that there is to know about the podcasting world.
The podcast world can be overwhelming, so take your time as you wade through the thousands of articles that are available online.
Keep reading to start your podcasting journey!
Becky
Newly middle-aged wife of 1, Mom of 3, Grandma of 2. A professional blogger who has lived in 3 places since losing her home to a house fire in October 2018 with her husband. Becky appreciates being self-employed which has allowed her to work from 'anywhere'. Life is better when you can laugh. As you can tell by her Facebook page where she keeps the humor memes going daily. Becky looks forward to the upcoming new year. It will be fun to see what 2020 holds.