Are You a Die-Hard Football Fan?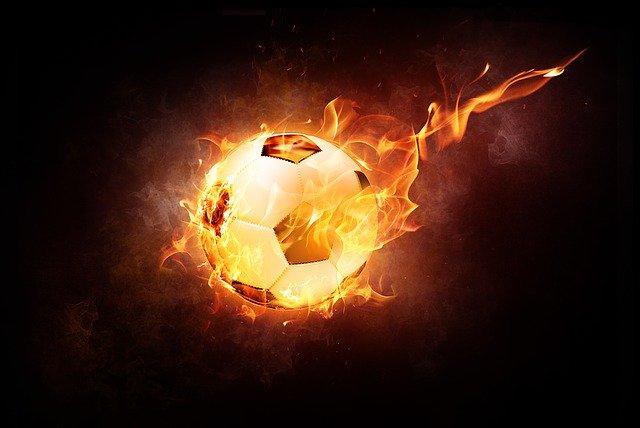 Becky
Newly middle-aged wife of 1, Mom of 3, Grandma of…
Many people claim they are football fans. However, only the die-hard fans can tell you the entire history of a team, their best and worst players, and all ins and outs of football. Are you a die-hard fan? Do you want to know what it takes to be one? Let's find it out.
You never miss a game
Football die-hard fans are those who never miss a game – at least none of the big ones, and definitely not any of the games played by their favourite team. Because you can't just find out from others how the match went. You have to be there, see the action, support your favourites, and pray for their success. You must also be there to cherish or cry with other supporters and the players once the game is over. And you're undoubtedly one of those who even stay for the after-game shows. If you miss a game, it surely was because of a life-threatening event.
Your status is contingent on the performance of your team
Are you down when your team lost a game? Are you the happiest human on Earth when they win? Then you might be a die-hard football fan. If your team lost and you find it unbearable to listen to all TV channels talk about their scarce performance, then it's crystal clear football is stuck with you for life.
You've been supporting the same team since you can remember
Normal football fans can judge teams objectively. They can see when one performs better than the other, and may sometimes even change favourites. But not you. As a die-hard football fan, you've been supporting the same team since primary school. It doesn't matter if nobody else but you and your town has heard about them, and that their greatest performance was that of winning against another unknown team from a nearby town. For you, they'll always be the best.
You own lots of stuff with your team's brand
Do you have at least a tee and a scarf with your team's logo on it? Maybe a keychain and gadget accessories, such as a smartphone cover. Your favourite player smiles at you from the background of your phone's screen, and you even carry a photo of them in your wallet? Needless to say, you're a die-hard fan. Someone entitled to give out football tips like betting advice and calculating odds.
Your secret dream is that of becoming part of your team
You may not be as ambitious as Ronaldo, nor have Messi's skills, but you would still love to become a member of the team. Sure, this may never come true, but there is nothing sweeter than imagining yourself contributing to winning a challenging match, isn't it? No doubt, you're a die-hard football fan, and you should be really proud of it. Because, in the end, you and other faithful supporters are one of the reasons your team goes forward.
Becky
Newly middle-aged wife of 1, Mom of 3, Grandma of 2. A professional blogger who has lived in 3 places since losing her home to a house fire in October 2018 with her husband. Becky appreciates being self-employed which has allowed her to work from 'anywhere'. Life is better when you can laugh. As you can tell by her Facebook page where she keeps the humor memes going daily. Becky looks forward to the upcoming new year. It will be fun to see what 2020 holds.