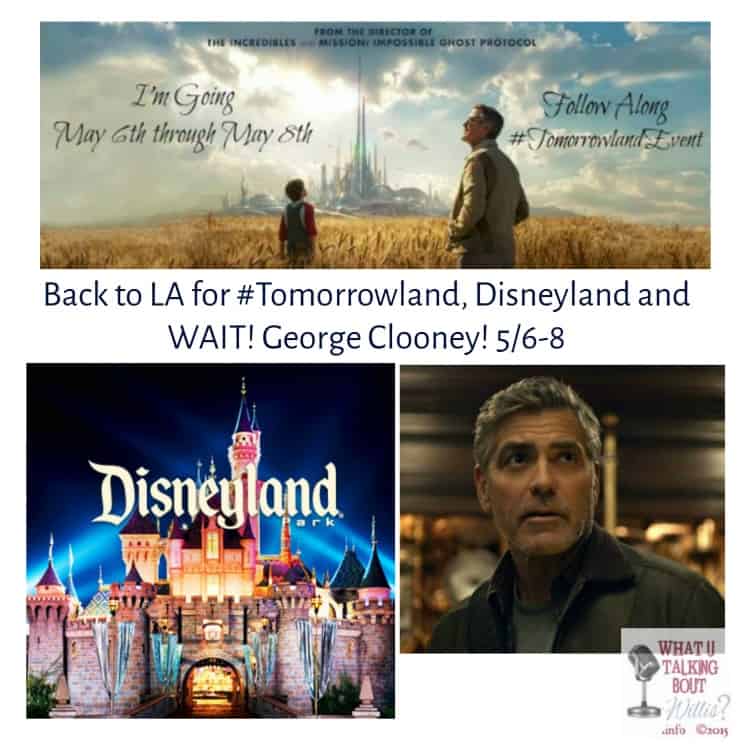 Becky
Wife, mother, grandma, blogger, all wrapped into one person, although…


Back to LA for #Tomorrowland, Disneyland and WAIT! George Clooney! 5/6-8
Disclosure: **Disney provided me with a full expense paid trip to Los Angeles for the #TomorrowlandEvent in exchange for my review of the events of the trip. No other compensation was given. All opinions are my own.**
In three days, I will be headed back to LA for my fifth visit. I continue to be amazed where my self-employment as a blogger has brought me. When I go on these trips I get to meet other women/men who do exactly what I do. We are usually all on different levels of our businesses which makes it interesting to learn from one another. I have made more friends from different parts of the United States and am able to get together with bloggers that I have met at a previous event. I wouldn't trade any of the hard work and long hours for these opportunities. I am very excited to be able to experience this event with 24 other talented bloggers!
So what will be doing while we are there you ask?
While we are in LA we will be staying at the Universal Sheraton Hotel. We will be attending the press junket for Tomorrowland. We will also visit the Disney Archives (an awesome place to learn the history behind Walt Disney's ideas) to learn about Walt's vision of "Tomorrowland".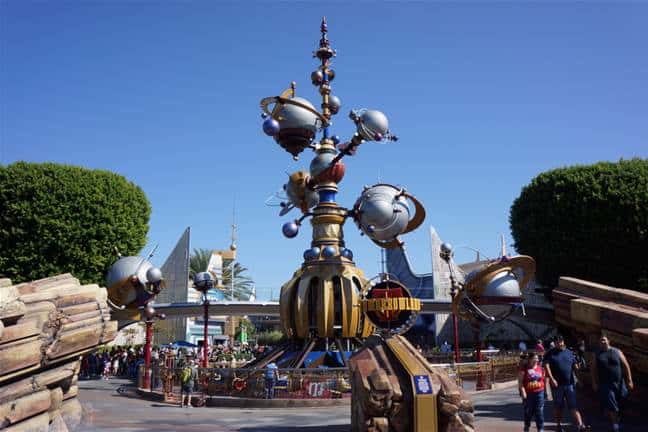 While in LA we will also be heading as a group to Walt Disneyland. This will enable us to not only enjoy the park as a group, but we will be able to visit Tommorowland which is one of the five original lands at Disneyland park!
Information on Tomorrowland at Disneyland:
Always curious and thinking about progress, Walt Disney created Tomorrowland as a window to the future, a place to educate and inspire guests. Tomorrowland opened as one of five original lands at Disneyland park on July 17, 1955, and has had more attractions than any other area in the park. Today, Tomorrowland is home to attractions such as Space Mountain, a thrilling high-speed journey through outer space; Star Tours: The Adventures Continue, a 3-D motion simulated space flight with more than 50 different story combinations, and Buzz Lightyear Astro Blasters, an interactive adventure through the world of Buzz Lightyear. Tomorrowland Theater occasionally offers movie previews, and guests will see a sneak peek of "Tomorrowland" with special in-theater effects beginning in mid-April.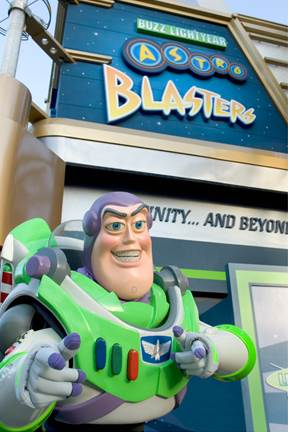 Who will we be interviewing while we are in LA?
We will have the pleasure of interviewing:
Britt Robertson ("Casey Newton")
Raffey Cassidy ("Athena")
Director/Producer/Writer (and 2-time Academy Award winner) Brad Bird
Producer/Writer (and Emmy Award winner) Damon Lindelof
AND……George Clooney ("Frank Walker")
If you have any questions you would like to be asked while I am at the interviews, you are welcome to write them in the comment section below. As a reminder no personal questions please.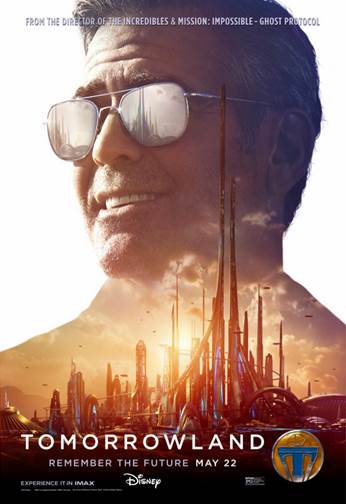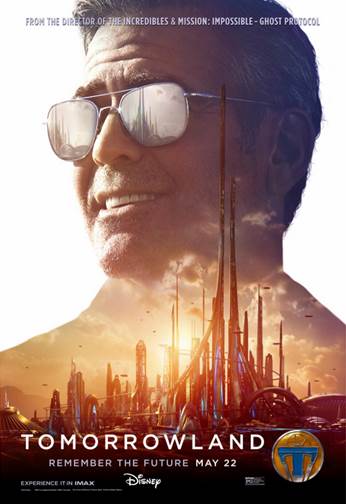 You can download all 4 new Tomorrowland Character Posters Below:
4 New TomorrowLand Character Posters
After our return, we will be writing about our experiences while we are at the #TomorrowlandEvent. You can follow on Twitter the hashtag: #TomorrowlandEvent, as well as follow me on Twitter @BeckyWillis .
Enjoy this trailer:
Enjoy these featurettes!
I look forward to sharing our experiences while we are there… so stay tuned!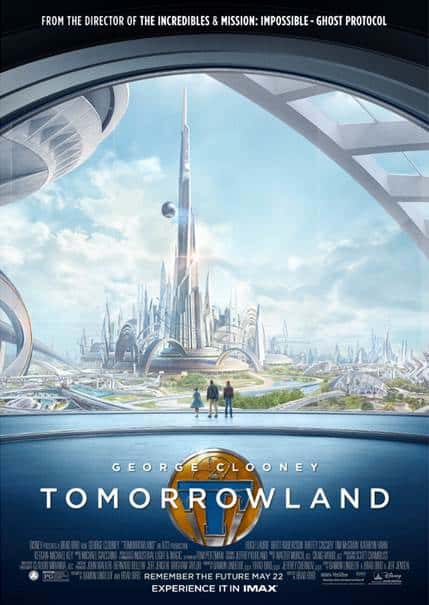 Becky
Wife, mother, grandma, blogger, all wrapped into one person, although it does not define her these are roles that are important to her. From empty nesters to living with our oldest and 2 grandchildren while our house is rebuilt after a house fire in 10/2018 my life is something new each day.