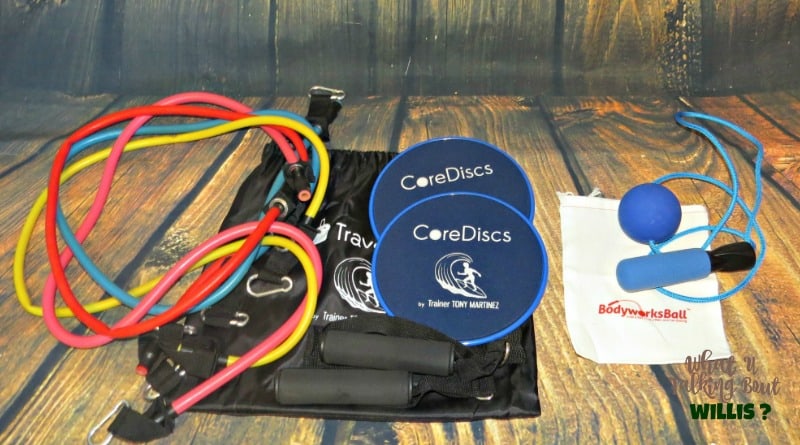 Heidi Gray
I'm a certified elementary teacher by trade turned blogger/writer/photographer about…

Disclosure: I received a Bodyworksball and TravelFit in exchange for my honest review. All opinions are my own.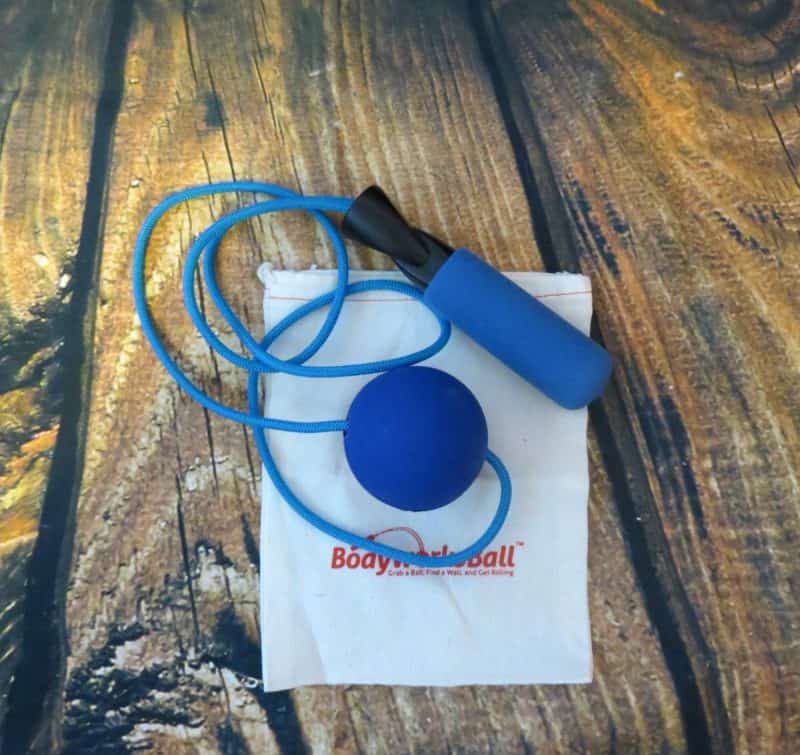 Lately, I've been having an issue with hunching over and pain in my left elbow. But it took me awhile to realize just what was causing it and I finally realized it is because of all of the time I spend on my smartphone and of course my iPad. While it takes hours a day to run a successful website, I've realized this month that my health is starting to go downhill because of all of the time I spend hunched over. While Brady jokingly called me the Hunchback of Notre Dame, I'm seriously starting to feel the effects of my bad posture and the need to be constantly connected.
Our minds literally never shut off and when they do it's to do something else online like play a game on your smartphone. While I know I should be taking breaks throughout the day I oftentimes find myself making excuses for not getting up out of my chair or away from the standing desk. While we all need to do some moving and stretching we don't always do it. But with the help of BodyWorksBall, I'm working my upper muscles a few times a day and the knots in the middle of my shoulders are on their way out the door. While I will probably never be the next Jillian Michaels, I can see that implementing small changes throughout my day is working great.
Why the BodyWorksBall?
Because it is lightweight, affordable and made in the United States. But that isn't all the ball is perfect for keeping me sitting up straight while I type in my chair. If the ball starts to slip I know I'm slouching, which will help my posture in the end.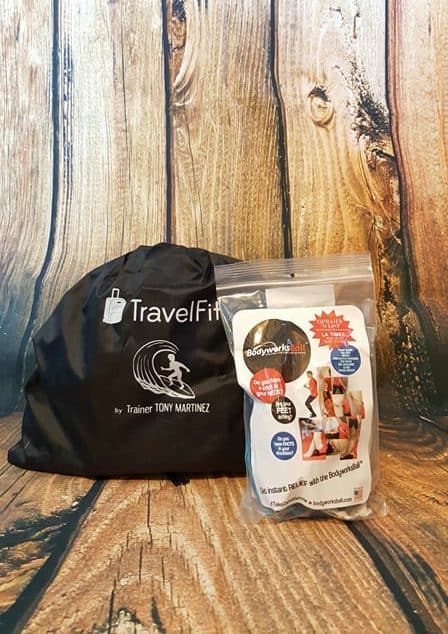 BodyWorks TravelFit is another great product that comes in a perfect travel bag and allows you to work out virtually anywhere.
Visit them on their Social Media below:
Facebook | Instagram | Website
Heidi Gray
I'm a certified elementary teacher by trade turned blogger/writer/photographer about 5 years ago. For the past five years I've been sharing my adventures on Save More Spend Less with Heidi but as we are nearing the end of 2015 I decided it was time for newer things. I still love a good deal, but life changes and with those changes usually, comes a few hurdles. Overcoming those hurdles in life is how we as a person are molded and the more we embrace it the better off we will be. So the new website "Life with Heidi" was born to embrace those life changes and keep on keeping on. Life is short but the one thing that 2015 taught me is that "the most important things in life aren't things." Which carried right into 2016 where we found ourselves, unexpected Empty Nesters. We have since embraced the changes but let me tell you, it wasn't easy.