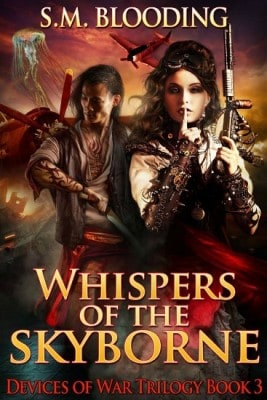 Becky
Newly middle-aged wife of 1, Mom of 3, Grandma of…
In the U.S. right now, we have issues on culture and this thing people call "race." We're all the same Race, but some people seem to think that if you're black, you're a different "race" of human. If you're brown, you're a different "race" of human. If you have red hair—well, if you have red hair, you're just freaking scary.
Right?
I'm white. So, talking about race, about culture, about anything that doesn't represent me and my white, trailer-trash existence can be seen as racist. I get it more from the white people than I do the people with pigment. People with pigment just tell me to be cautious because I don't know what it feels to be oppressed over the color of my skin. To them, I say, "You're right." I don't know that kind of oppression. But I am a woman in a male-dominated industry fighting for equal pay, equal rights, and equal treatment. So, I might not understand it all, but I like to think I understand just enough to share common ground.
I love culture. I love people of different colors. I love people of different nationalities, different heritages, different practices, dress codes, manners. I love it. So, in this series, I wanted to really showcase this.
9/11 had a big influence on this series. We were well into the "let's hate, loathe, and despise all things Muslim." You know, let's fight hate with hate. Because that works well. #Sarcasm
I know a few Muslims. They're normal people. They put on their pants one leg at a time. They pay their bills. They care about the same things—though, really, yard sales? Seriously? Again? How many do your have to go to? In a day?! They're people.
Developing the cultures, languages, and naming systems of Illona.

I borrowed from our Earth. I didn't make anything up. Adalic is Arabic. Synn is loosely Arabic. His religion isn't Muslim, but that's because I didn't want the main focus of the series to be about how "I was trying to turn a white light on a hateful religion." Hey. I'm a spiritualist. I hug trees. As an outsider, I see the ugliness and the beauty of all the religions.
Which is why I took the one religion that's "safe" here, and twisted it there. The Hands of Tarot kind of, sort of represents Wicca. Sort of. Don't get on your brooms just yet. I wanted to show how anything could be made to be evil. If we allow it.
Synn and his Adalic (Arabic) family aren't evil. Not in this trilogy.
By the time we get to the end of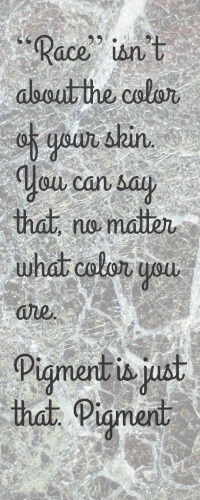 Whispers of the Skyborne, we realize the Hands of Tarot aren't either. Even
though they've done some really crappy things. And crappy is a horribly, horribly small word to describe what the Hands have done.
So, there are some politics in here. Anyone can be evil. An entire "race" of people? An entire culture?
No. I just don't believe that. Nix annihilated entire tribes to destroy something she saw as evil. She's a villain. She will never be able to come back from that.
So, why is it okay for us?
Politics aside, culture is something to honor and respect.
The Ino are a mix of Japanese and Chinese. I know. I'm sorry! The only reason they got mixed is because I was really, really tired one night and my Japanese notes got mixed with my Chinese notes and now I can't decipher them. I was an expert for, like one exhaust-driven evening. However, the Ino say surname first. That is the reason the name "Ino" is repeated so often. Ino Nami represents the Ino tribe, so she is almost always referred to as Ino Nami, except when addressed by those who are her equal.
That's, also, the reason why there's so much emphasis put on what language is being spoken at any given point in time. In Knight of Wands, Garrett gives them a hard time for changing languages each time they say hello to another person, but, in all honesty, he does the same thing when people visit him. Respect is the way of their world. What would happen if their city, if their ship, if their lethara was hurt in winter?
They'd be dead. They don't have the luxury to be disrespectful of one another.
Perceptions of environment.
The thing I loved about the extended editions of Fall of Sky City and Knight of Wands and the multiple POV's that were necessary in Whispers of the Skyborne was that we got to see the world through the eyes of many other people. Synn has a very limited view of his world.
The other characters each see things different. Neira (whose practices, languages, etc follow most closely to the plains tribes of the Native Americans) knows all the plant names. She just rattles them off. Synn sees the same thing and he's describing what it looks like because he has no idea what it is. Aiyanna knows the names of the people around her because she pays attention to people. Synn has no clue. He's…well, he's not a people person for as much as he tries. Let's just put it that way.
Other things are different, too, and this confuses some readers. You know, we forget that the rest of the world doesn't measure the same way we do. They don't call the rear compartment of the car the same thing. So, in the trilogy, some characters measure distance in metres (that spelling is on purpose), while others measure in feet.
Understanding vs ease of reading. So, I understand that all this culture, and keeping all of this straight makes for a harder read. Trust me. I know. You should see the book bible I had to maintain just to keep everything straight.
I also realize I'm going to lose readers for this reason.
But the readers who get this series are the ones who understand the root message. Respect the people in your world, not just the ones you know. Any religion can be twisted and used for evil. Any faith system can be used to murder people, maim them, enslave them. No faith system is immune to that. No faith system is better than another. "Race" isn't about the color of your skin. You can say that, no matter what color you are. Pigment is just that. Pigment.
Culture is what you carry with you, it's what defines you. Be proud of that. Don't hide it. Don't be ashamed of who you are. Stop being a "what," a thing to be easily belittled. In your own mind, claim who you are and be proud of that. Make your "who" something to be proud of.
---
Whispers of the Skyborne – Devices of War 3 by SM Blooding
The world has changed. The Great Families are no longer in power. Queen Nix of the Hands of Tarot has been stripped of her title and incarcerated. The League of Cities has been formed to provide a new line of defense to the smaller tribal nations.
Not without consequences, though. Another of the original Great Families has been destroyed. As the new leaders rise from the ashes, a new threat comes to light; something no one saw coming, something that had been lurking under the surface of their society for generations.
The Skyborne. As they discover just how deep the Skyborne's influences are, they realize the war they thought they'd been fighting . . . . . . wasn't the real one.
Becky
Newly middle-aged wife of 1, Mom of 3, Grandma of 2. A professional blogger who has lived in 3 places since losing her home to a house fire in October 2018 with her husband. Becky appreciates being self-employed which has allowed her to work from 'anywhere'. Life is better when you can laugh. As you can tell by her Facebook page where she keeps the humor memes going daily. Becky looks forward to the upcoming new year. It will be fun to see what 2020 holds.