DIRTY DANCING: 30th ANNIVERSARY Coming 2/7 #DirtyDancing30th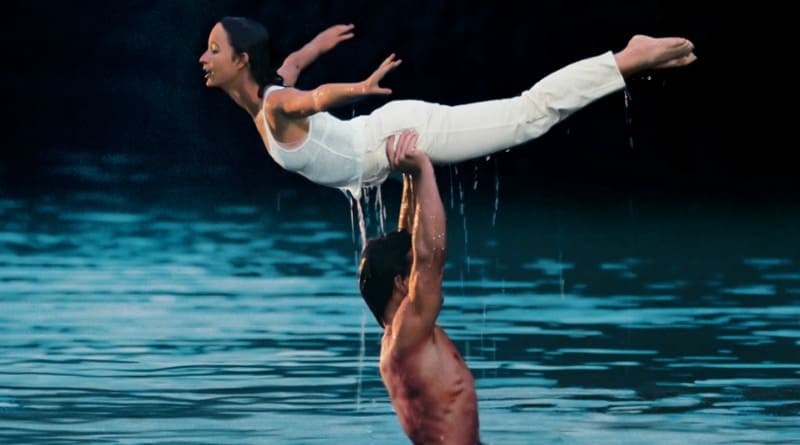 Becky
Newly middle-aged wife of 1, Mom of 3, Grandma of…
Before I share my review I wanted to include 10 memorable quotes from Dirty Dancing:
In honor of the 30th anniversary of Dirty Dancing, here are 10 great quotes from the classic.
"Oh, come on, ladies. God wouldn't have given you maracas if He didn't want you to shake 'em." -Penny

"You just put your pickle on everybody's plate, college boy, and leave the hard stuff to me." -Johnny

"Look, spaghetti arms. This is my dance space. This is your dance space. I don't go into yours, you don't go into mine. You gotta hold the frame." -Johnny

"Nobody puts Baby in a corner." -Johnny

"We're supposed to do the show in two days, you won't show me the lifts, I'm not sure of the turns, I'm doing all this to save your ass, what I really want to do is drop you on it!" -Baby

"No, the-the way he saved her. I-I mean, I-I could never do anything like that. That was somethin'. I mean, the reason people treat me like I'm nothin' is because I'm nothin'." -Johnny

"Now, you'll hurt me if you don't trust me, all right?" -Johnny

"Sorry for the interruption, folks, but I always do the last dance of the season. This year somebody told me not to. So I'm gonna do my kind of dancin' with a great partner, who's not only a terrific dancer, but somebody… who's taught me… that there are people willing to stand up for other people no matter what it costs them. Somebody who's taught me about the kind of person I wanna be. Miss Frances Houseman." -Johnny

and my most favorite:

"Me? I'm scared of everything. I'm scared of what I saw, I'm scared of what I did, of who I am, and most of all I'm scared of walking out of this room and never feeling the rest of my whole life the way I feel when I'm with you." -Baby
Disclosure: I received a copy of the above movie in order to facilitate my review, all opinions are my own.
This movie is just as great as I remember. I think in the last 30 years I may have watched it once or possibly not, I honestly can't remember. BUT what I do remember is the feelings it made me felt the first time around.
I love the story of Baby coming to family camp for the summer and starting out seemingly innocent but the young Patrick Swayze catching her eye. Whew, he caught my eye. I forgot how handsome he was when I was 18.
Jennifer Grey's performance was one that made it believable that you could go to family camp as an older teen and leave feeling more grown up than when you came. For some reason, I felt emotional a lot during the movie. Possibly just because I forgot how wonderful the music was in the movie or looking back 30 years ago and remembering just wanting to have your own Johnny. Watching "Baby" learn to dance and the determination she had with her good natured personality makes this movie as one I will continue to enjoy for years to come.
Dirty Dancing is Coming Back 30 Year Anniversary
Limited Edition Collector's Box Set, Blu-rayTM, DVD and Digital HD Available on February 7 Featuring All-New Bonus Material from Lionsgate
DENVER and SANTA MONICA, CA – December 12, 2016 – The iconic story of Baby and Johnny's summer love, Dirty Dancing returns to the big screen on January 29 and February 1, 2017 for a 30thanniversary presentation from Fathom Events and Lionsgate. This memorable experience will also treat fans to an exclusive never-before-seen 15-minute sneak peek of the brand-new special feature "Happy 30th Birthday to Dirty Dancing," from the upcoming Dirty Dancing 30th Anniversary home entertainment release, available February 7, 2017.
A worldwide box-office sensation originally released in 1987, and generating over $213 million, Dirty Dancing captured hearts worldwide and took home the Best Original Song Oscar® for "(I've Had) The Time of My Life." The beloved film, starring Jennifer Grey and Patrick Swayze in their most iconic roles remains one of Lionsgate's top performing catalog titles with over 14 million DVDs and Blu-rays sold, and is continually referenced in pop culture.
"Dirty Dancing is one of the quintessential classics in our film library, and we are thrilled to commemorate its 30th anniversary by bringing it back to movie theaters," said Michael Rathauser, SVP Marketing of Lionsgate Home Entertainment. "2017 will have an array of exciting activations for all fans with this big screen experience, specialty home entertainment release, television event and more."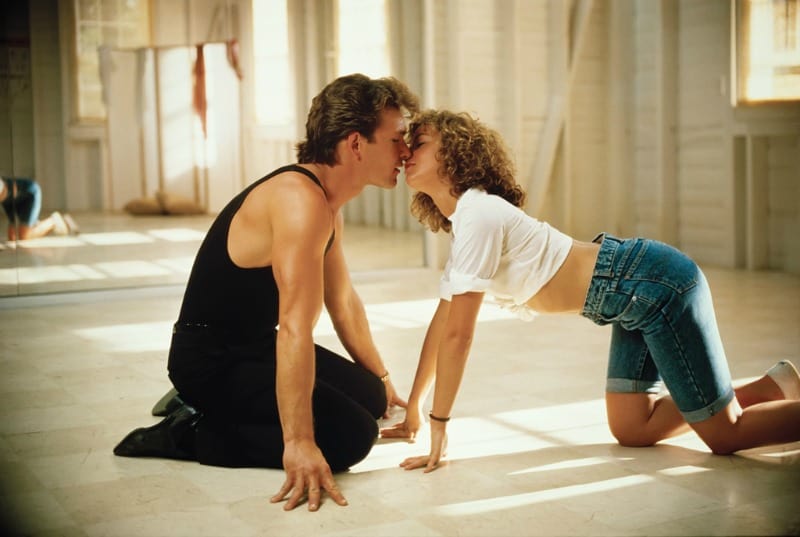 "Dirty Dancing is one of those really rare films that feels just as fresh and fun as it did the first time you saw it," Fathom Events Vice President of Studio Relations Tom Lucas added. "As an Eighties classic set in the Sixties, it's a double-dose of cinematic nostalgia and we couldn't be more delighted to welcome Baby and Johnny back to the silver screen."
Lionsgate will continue the year-long celebration with the Dirty Dancing 30th Anniversary Blu-ray, DVD and limited edition Collector's Edition box set; an ongoing North American tour of "Dirty Dancing – The Classic Story On Stage"; a new consumer products program; a new mobile game and a network television presentation of a reimagined, captured-live Dirty Dancing musical event. In addition, Legacy Recordings will honor the 30th anniversary with celebratory editions of the original Dirty Dancing soundtrack, scheduled to be released in the spring of 2017.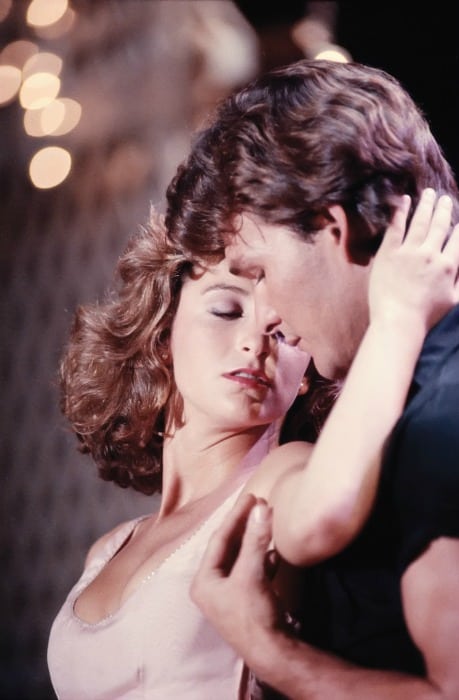 The Dirty Dancing 30th Anniversary Limited Collector's Edition box set includes the Blu-ray and DVD in collectible, numbered packaging along with exclusive memorabilia. The box set, Blu-ray and DVD releases all feature over six hours of special features including never-before-seen moments from Patrick Swayze's last in-depth Dirty Dancing interview, "Patrick Swayze Uncut," and interviews with celebrity fans reflecting on the anniversary. Additional special features include deleted and extended scenes, outtakes, cast interviews, music videos, filmmaker commentaries and more.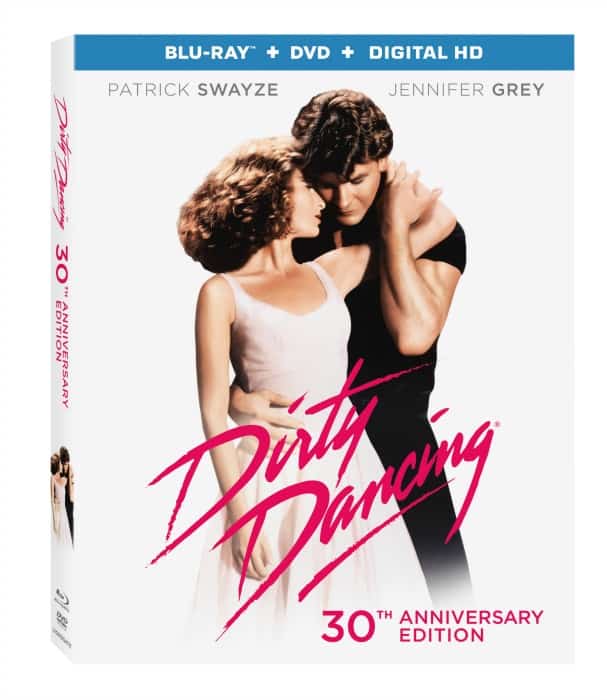 PROGRAM INFORMATION
Buy on Amazon (This is an affiliate link meaning if you purchase from it I will receive a small commission. This doesn't affect your purchase. I am just disclosing it for your knowledge.)
Year of Production:
1987
Title Copyright:
Dirty Dancing
© 1987, Artwork & Supplementary Materials ® & © 2017 Lions Gate Entertainment Inc. All Rights Reserved.
Type:
Theatrical Release
Rating:
PG-13
Genre:
Romance, Drama
Closed-Captioned:
NA
Subtitles:
English, Spanish and English SDH
Feature Run Time:
101 minutes
Blu-ray Format:
1080p High Definition 16×9 Widescreen (1.78:1)
DVD Format:
16×9 Widescreen (1.78:1)
Blu-ray Audio:
English DTS-HD Master Audio
DVD Audio:
English 5.1 Dolby Digital Audio, Spanish 5.1 Dolby Digital Audio
About Fathom Events
Fathom Events is recognized as the leading domestic distributor of event cinema, and ranks as one of the largest overall distributors of content to movie theaters. Owned by AMC Entertainment Inc. (NYSE: AMC), Cinemark Holdings, Inc. (NYSE: CNK) and Regal Entertainment Group (NYSE: RGC) (known collectively as AC JV, LLC), Fathom Events offers a variety of one-of-a-kind entertainment events that include live, high-definition performances of the Metropolitan Opera, dance and theatre productions such as the Bolshoi Ballet and National Theatre Live's Hamlet, sporting events like FS1 Presents USA v Mexico, concerts with Roger Waters and One Direction, the TCM Presents classic film series and faith-based events such as The Drop Box and Four Blood Moons. Fathom Events takes audiences behind the scenes and offers unique extras including audience Q&As, backstage footage and interviews with cast and crew, creating the ultimate VIP experience. Fathom Events' live digital broadcast network ("DBN") is the largest cinema broadcast network in North America, bringing live and pre-recorded events to 885 locations and 1,348 screens in 181 Designated Market Areas® (including all of the top 50).
ABOUT LIONSGATE
Lionsgate is a premier next generation global content leader with a diversified presence in motion picture production and distribution, television programming and syndication, home entertainment, international distribution and sales, branded channel platforms, interactive ventures and games, and location-based entertainment. The Company has nearly 80 television shows on 40 different networks spanning its primetime production, distribution and syndication businesses. These include the groundbreaking hit series
Orange is the New Black
, the fan favorite drama series
Nashville
, the syndication success
The Wendy Williams Show
, the hit drama series
The Royals,
the Golden Globe-nominated dramedy
Casual
and the breakout success
Greenleaf.
The Company's feature film business spans eight labels and includes the blockbuster
Hunger Games
franchise, the
Now You See Me
and
John Wick
series,
Tyler Perry's Boo! A Madea Halloween
, the critically-acclaimed
Hacksaw Ridge
,
Nerve
, CBS Films/Lionsgate's
Hell or High Water
,
Sicario
, Roadside Attractions'
Love & Mercy
and
Mr. Holmes,
Codeblack Films'
Addicted
and breakout concert film
Kevin Hart: Let Me Explain
and Pantelion Films'
Instructions Not Included
, the highest-grossing Spanish-language film ever released in the U.S.Lionsgate's home entertainment business is an industry leader in box office-to-DVD and box office-to-VOD revenue conversion rates. Lionsgate handles a prestigious and prolific library of approximately 16,000 motion picture and television titles that is an important source of recurring revenue and serves as a foundation for the growth of the Company's core businesses. The Lionsgate and Summit brands remain synonymous with original, daring, quality entertainment in markets around the world.
http://mprm.us10.list-manage.com/track/click?u=104cdb9bc7872f1b15a3fc0fb&id=432b1e7443&e=ef6482b977
Becky
Newly middle-aged wife of 1, Mom of 3, Grandma of 2. A professional blogger who has lived in 3 places since losing her home to a house fire in October 2018 with her husband. Becky appreciates being self-employed which has allowed her to work from 'anywhere'. Life is better when you can laugh. As you can tell by her Facebook page where she keeps the humor memes going daily. Becky looks forward to the upcoming new year. It will be fun to see what 2020 holds.