Finding Happiness And Self-Worth In Your Next Career Move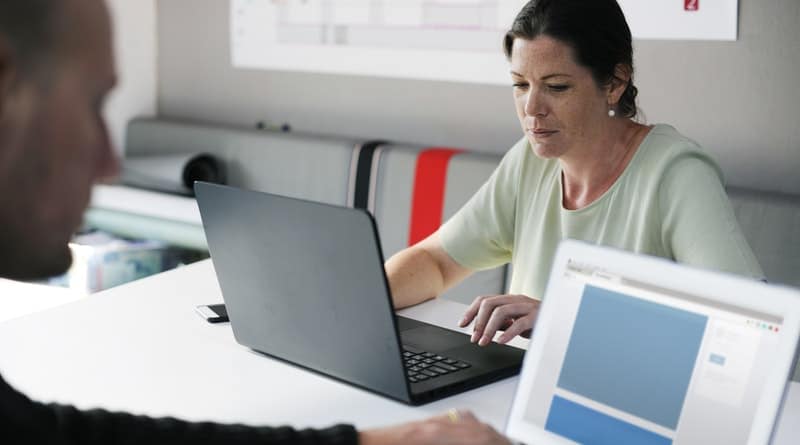 Becky
Newly middle-aged wife of 1, Mom of 3, Grandma of…
If you've reached the point where you're not motivated by the work you do in your job, and you don't feel you receive enough of an income from it to keep you going; it's probably time to look elsewhere so that you can get the career and financial boost that you deserve. Aside from added job satisfaction, a new job and career path could give you extra income which can lead to a positive change in your lifestyle. Being financially secure will contribute to great health, happiness and wellbeing, and it ensures that you feel like your hard work is paying off. Coming home after a busy week will be all the more rewarding if your salary has increased, and you enjoy the work you do; therefore, there's no time to lose regarding looking for a fresh start and how to go about it.
And, there's great news; fortunately, there are plenty of options out there for those that will need to continue working as they study and retrain. It's an internet age, and there are an array of resources, online schools and colleges, and ways to earn cash as you progress into your new role. Therefore, whether you want to further your current career for better pay, or you need a fresh start for self-improvement purposes; there's no better time to begin planning for your future. The following are some ideas, inspiration, and advice for those who want more from their working life, both financially, and in terms of satisfaction.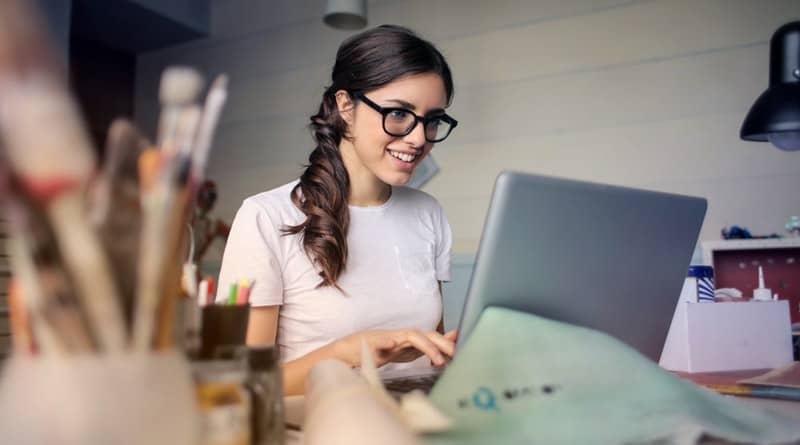 Something Fresh For A New Lease On Life
Beginning something new and starting over with a change may seem like an overwhelming and intimidating option, especially if you're venturing into the unknown, However, if you're passionate about a new role and career, and the money will end up exceeding what you already earn; it's a step that'll pay off in the long run. Look online at an integrated marketing degree or a course that will take your business career in a new direction so that you can start to work out the logistics surrounding your new venture. Make sure you're still able to generate an income throughout your studies so that you don't begin your new working life in too much debt. And again, look for opportunities where you can begin training on the job so that you're earning as you develop your new skills and shape your financially secure future.
Getting Ready for a New Job
Improving your skill set and broadening your expertise aren't the only things you need to do in preparation for your new career. If you're applying for a new job, you're bound to undergo necessary hiring processes, like gathering employment documents, attending job interviews, and passing health checks. Having a clean bill of health, including passing a drug test, is integral to getting a new job. Maintaining a healthy physical body and mental outlook in your next job contributes to finding happiness and self-worth in your new career.
Getting ready for a new career goes beyond improving your résumé. For this next big step in your life to work as well as you want to, you need to prepare yourself physically, mentally, and emotionally. Brace yourself for new challenges and obstacles that are sure to go your way.
Giving Your Current Career A much-Needed Boost
You might be enjoying your current career path, but feel like you're ready for the added responsibility and the income that comes with it; you may need to develop your skills and training. Therefore, it's worth looking into routes that will allow you to apply for more roles within your field. To push a career in your chosen area, you could again, study an online master, which would enable you to progress into the next pay bracket, so as your challenges and responsibilities increase, so does your income. Often, online courses allow you to continue in your current role so that you don't have to worry about missing out on a salary. Look into programs within your company; many places prefer to hire from within, and may help to contribute to your further develop training, and qualifications, so it's well worth finding out for that boost to your role.
Becky
Newly middle-aged wife of 1, Mom of 3, Grandma of 2. A professional blogger who has lived in 3 places since losing her home to a house fire in October 2018 with her husband. Becky appreciates being self-employed which has allowed her to work from 'anywhere'. Life is better when you can laugh. As you can tell by her Facebook page where she keeps the humor memes going daily. Becky looks forward to the upcoming new year. It will be fun to see what 2020 holds.