Five Inspirational Ideas for Upgrading your Home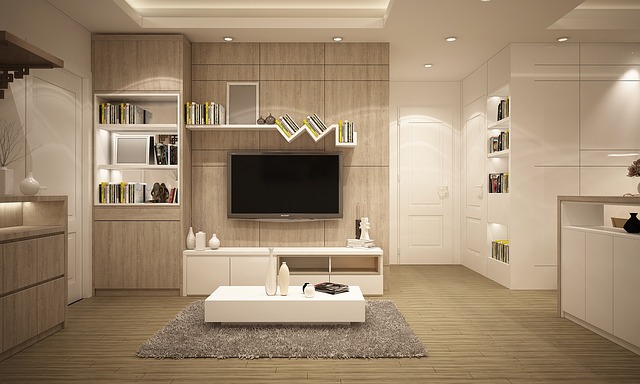 If you've been living in the same house for a long time and haven't yet done any renovations, you might be starting to think about the sort of changes you can make. Whether it's large scale alterations or little ones, home improvements can be a fantastic way to refresh your property, increase its value, and make it a more enjoyable place for you to live. Here are five ideas to get you inspired.
1. Revamp the bathroom
Bathrooms are often overlooked when thinking about redecorating because we don't spend as much time in there compared to other rooms. However, giving yours a facelift can add a real touch of luxury to your home. For example, you could install a power shower, underfloor heating, or a spacious new bath. When it comes to smaller additions, a nice set of fluffy towels or a few humidity-loving indoor plants can make a surprisingly big difference. To channel those relaxing spa vibes, you could bring in anything from a couple of scented candles to a new marble washbasin or an LED mirror.
2. Renovate the kitchen
Kitchens are almost always a prime candidate for an upgrade, as for many people they are the heart of the home. A quick browse online will give you loads of ideas for themes you can emulate – from rustic farmhouse chic to modern minimalist styles. Renovating is also a great chance to treat yourself to any fancy new gadgets you've had your eye on, whether it's a boiling water tap or high-tech coffee machine.
3. Upgrade the flooring
Whichever room you're looking at, switching up the flooring can be an effective way to make a noticeable improvement. There are many different options open to you depending on your needs and preferences, from tile and carpet to vinyl and wood. Just be sure to go with a reliable contractor such as aflooringboutique.co.uk to avoid problems down the line. If you don't have the budget to replace your flooring, even adding a rug can uplift a space instantly.
For those who have a bigger budget to play with and the physical room to do so, adding a conservatory to your home can be a brilliant way to boost its value and give you more floor space. The best part is that they are very versatile, so you can use yours as anything from a kids playroom or a gym to a home office or a dining room. The only limit is your imagination! They also break down the barrier between your home and garden, especially if you have large windows and double doors.
5. Convert the loft
Another effective way to add space to your home is to expand upwards. If you're not using your loft then it's wasted space, so why not think about having it converted into a useable room? Attic spaces can make characterful bedrooms, home offices, or playrooms, with skylights keeping them sunny and bright. Plus a loft conversion is great for increasing the value of your property when it comes time to sell – a definite win-win.