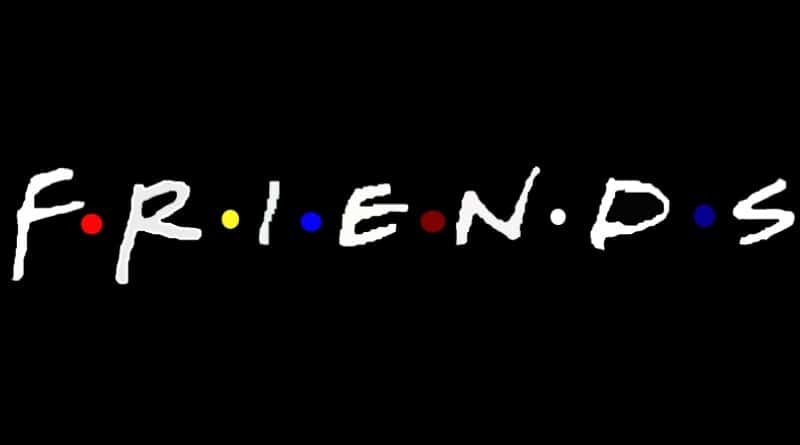 Becky
Wife, mother, grandma, blogger, all wrapped into one person, although…

Who doesn't love a funny film? I would even watch something that made me laugh over a rom-com any day! The best thing about a funny film is that you can truly escape from the trials and tribulations of everyday life by laughing out loud (and they say that laughter is always the best medicine). So, strap yourself in and grab the popcorn as we round up the funniest films and TV shows that feature the intriguing theme of playing card games.
For example, poker has made an impact on a variety of TV shows. Do you remember the boys-versus-girls episode of Friends in series one, where Chandler, Joey, Ross, Rachel, Monica, and Phoebe are playing poker? In that scene, Ross deadpans that classic line with his classic Ross delivery: "Phoebe just threw away two Jacks because they didn't look happy…" I don't know about you, but as Chandler might have said, 'could it be any funnier?" Ah, yes, Friends was an awesome TV show to watch, despite some occasional plot hole issues.
TV's Curb your Enthusiasm features another compelling episode where the characters are also partaking in a game of poker. The scenario includes actor Cheryl Hines, who, incidentally, is also a huge poker fan in real life—and a pretty good one at that. In one scene, the action takes place entirely at the poker table. I won't spoil it (you should check out the scene for yourself), but Larry David finds out that someone has folded on an ace-high, and then things turn frosty pretty darn quickly.
Speaking of 90s TV shows, who could forget Seinfeld? This show also featured a very compelling scene that played host to one of the better-known celebrity poker enthusiasts—Jason Alexander—who placed 10th in the WSOP Ante Up event in 2007.
Who doesn't love a relaxing evening in with a bowl of popcorn and Netflix? If you have a couple of hours to spare, why not relax and enjoy Kevin Hart's 2016 Netflix comedy special, What Now? It features a killer scene that serves as a hilarious mini version of that infamous scene from James Bond's Casino Royale. The following excerpt is just a small sampling of why the scene is so funny:

Dealer: Two cards in ze 'ole.
Kevin: No, nothing's going in my hole. I don't know what this game is, but we're not going to play it today.
Too… much!

Throwing it back to the 1990's, Mel Gibson's Maverick has some great laugh-out-loud moments. His character, Bret Maverick, needs money for a poker tournament and faces various comic mishaps and challenges, including those introduced by a charming female thief (played by Jodie Foster).

The chemistry between Robert Redford and Paul Newman always makes for incredible viewing, and there will always be (not obviously) funny moments between these two fantastic actors. The Sting is about two con men who scheme to steal a large amount of money by scamming a mob boss. It's priceless!
A funny scene can make or break a film or TV show and can be the difference between engaging an audience (and possibly winning an award) or not. There are many different scenes that make me laugh out loud, and we all should try and laugh every day, shouldn't we?! This is just a selection of the many scenes that feature card games, each showing a lighter side of what can otherwise be a serious industry. What are your favorite films or TV shows that feature poker or similar games?
Photo credit: Photo by Maddox, Public Domain
Becky
Wife, mother, grandma, blogger, all wrapped into one person, although it does not define her these are roles that are important to her. From empty nesters to living with our oldest and 2 grandchildren while our house is rebuilt after a house fire in 10/2018 my life is something new each day.