How To Get Quiet Kids Involved in Activities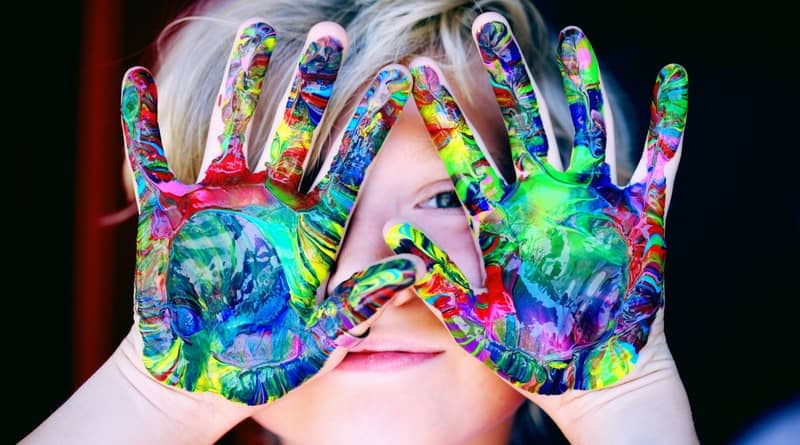 Becky
Newly middle-aged wife of 1, Mom of 3, Grandma of…
If you have a quiet and shy child or you were quieter and shy growing up you'll understand how hard it can be to get your kid involved in group activities. This is because it forces them to step out of their comfort zone and be surrounded by others.
Therefore, we recommend that you don't try and force it on them from a young age but rather find creative ways where they naturally step out on their own. Making them go against what they want to do can have more negative effects than positive. At the same time, completely leaving kids out of group activities isn't a great idea either.
It can lead to loneliness and cause them to feel upset and disliked. So, in order to help you get shy kids more comfortable in groups, take a look at the tips below!
Talking to the Child
Kids like it when people notice them and show that they care. It may not be best to try and talk to them in front of a group of kids. Instead, speak to them when there are no group activities going on.
You'll soon realize that this quiet child actually has a lot of great ideas which they could be contributing. In which case, all they need is a little encouragement and vote of confidence from you in order to feel more comfortable sharing with a group. Pulling them to the side and having a one-on-one conversation with them can boost their self-esteem tremendously.
Magnify What They're Good At
If you've spoken to a child and realized that they have a knack for spelling or something more specific, like dividing numbers, be sure to focus on these strengths. These are the areas that you can use to help that child become more confident in groups.
You can get them to lead a group by teaching them about what they're good at and encouraging them to share this with others. They may not enjoy it, to begin with, but they'll definitely have an easier time being involved with groups when they're discussing something that they're good at.
Ease Them Into Groups
This may vary for each child, but in most cases, a quiet and shy child won't do so well with larger groups of kids. Therefore, it's best to put them in smaller groups that have maybe 2 or 3 other children to start out.
Once they become more comfortable with the smaller groups, you can begin introducing them to larger ones and broaden their self-esteem.
Conclusion
Quiet kids often have a lot that they can bring to groups. They just need that little bit of positive persuasion to go ahead and contribute to the groups.
Using the tips above, you'll be able to encourage shyer children to gradually move out of their comfort zone. Over a period of time, you'll begin to find the child become more and more confident and develop into a fantastic little person!
About the Author
Emily is the owner of Whooopsadaisy and loves everything to do with toys and games. Mother to Daisy and mad cat lady who loves blogging and discussing everything from nappy rash to safe hoverboards for kids.
Educated in the social sciences and wants to make a difference to the world, but feels it's best to start off small and work up to eradicating child poverty.
Becky
Newly middle-aged wife of 1, Mom of 3, Grandma of 2. A professional blogger who has lived in 3 places since losing her home to a house fire in October 2018 with her husband. Becky appreciates being self-employed which has allowed her to work from 'anywhere'. Life is better when you can laugh. As you can tell by her Facebook page where she keeps the humor memes going daily. Becky looks forward to the upcoming new year. It will be fun to see what 2020 holds.