How to Bustle a Prom Dress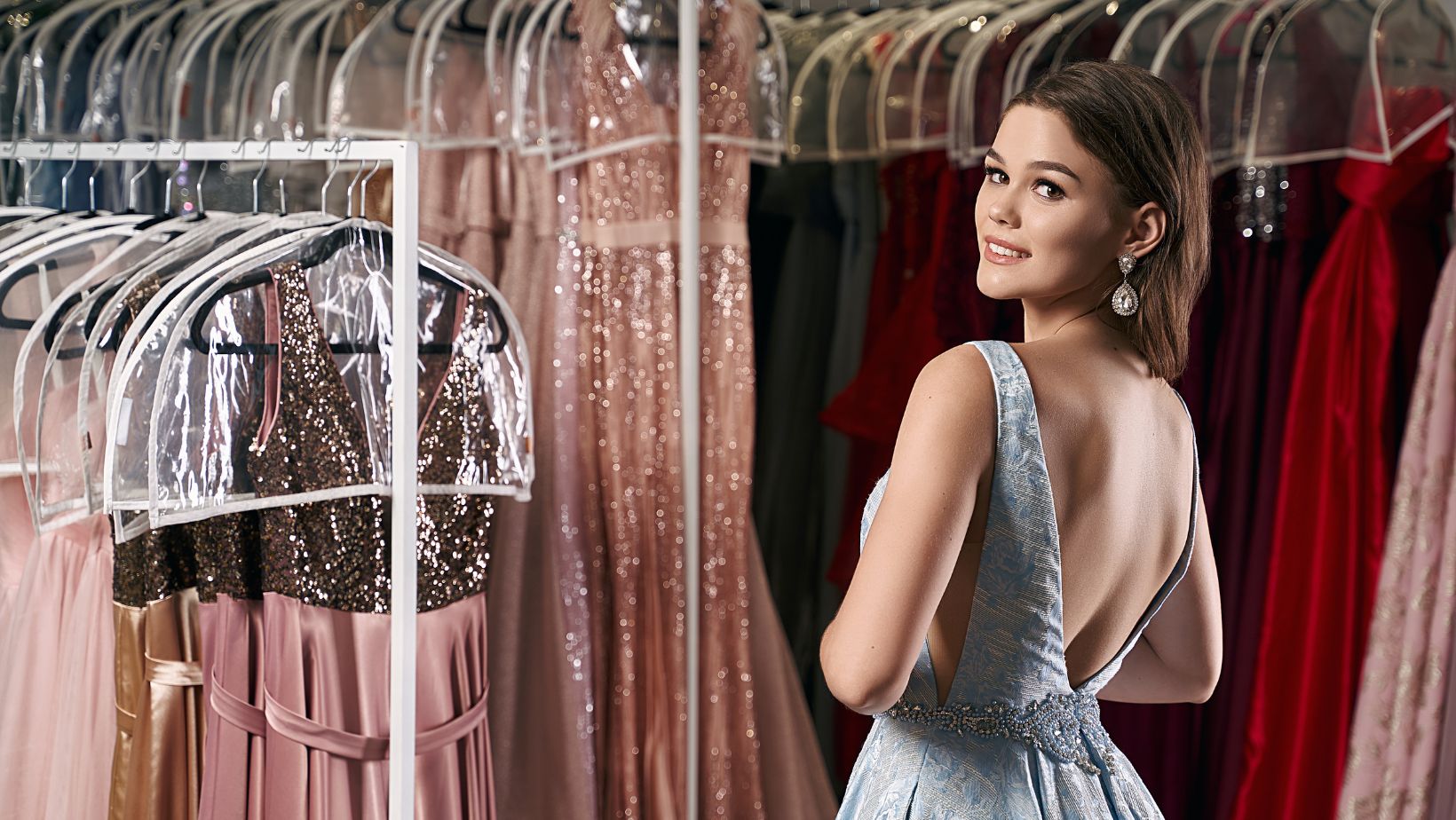 Deepak
Deepak is a lover of nature and all things sporty.…
[Meta description: Three easy methods for bustling up a prom dress.]
Prom is when everyone wants to go all out, especially if it's your senior prom. Full-length, princess-style gowns and long, sleek gowns with trains are classic choices for prom that look great on everyone. And there are plenty to choose from to match every style and body type as you can find in Sherri Hill's collection of prom dresses.
Once the dancing really gets started, though, you may realize there is a downside to a long gown: they can get in your way, or worse, get in everyone else's way. You don't want your beautiful prom dress getting stepped on, torn, or dragged on the floor if you kick your heels off for some serious dancing.
Fortunately, you don't have to sacrifice style and give up on long gowns altogether. There's a handy trick that's often used on bridal gowns as well called bustling that you can also use for a prom dress.
In this article, we'll take you through everything you need to know about bustling your prom dress.
FAQ About Bustling
If bustling sounds like something from a bygone era to you, you're not wrong. The bustle skirt was a popular style in the late 19th century. It describes a silhouette created by having all the fullness of the skirt in the back while the front hangs straight and smooth.
Bustling your existing dress in a modern way is a little different, however.
What is Bustling?
Basically, when you bustle your dress, you're taking some of the extra length in the back and pulling it up out of the way. This can be especially important if you have a train on your gown.
There are a couple of different methods for bustling a prom dress, so you'll need to determine which style is best for you and your dress.
Do I Need to Sew to Bustle a Dress?
Many bustling techniques do require a small amount of hand sewing to give your dress the most secure bustle that will stay in place all night. However, there are a few little cheats you can use if you're in a hurry.
Start Bustling
You'll want to check a few things before you decide which style of bustling to use. This part is much easier if you have a friend or family member to help you out.
Mark Your Bustle
You'll need:
● A measuring tape (not a hard ruler!)
● Tailor's chalk or a friction-erase pen
● Safety pins
First, stand in front of a full-length mirror wearing your dress. Have your helper take the long part of the dress that will need to be bustled up and try pinning it at different heights of the skirt.
For example, if you have a narrower dress with a small backstrip, you may try pinning it just under your knees. That might be enough to get it out of your way.
Fuller skirts may need to be bustled higher or have more of the skirt bustled up. Try it right under or over the butt and see which looks the nicest.
Mark the spot on the fabric where you want to bustle the dress. You may need several anchor points, so use your measuring tape to space them evenly. Mark the corresponding points on the bottom part of the dress where it will meet the anchor points.
Don't forget to rub off the markings you made when you're finished sewing!
Bustle Style 1: The Secure Bustle
You'll need:
● Small dress hooks and eyes
● A hand-sewing needle
● Thread that matches your dress color
● Scissors
This style of bustle will stay in place well and create an elegant transformation. It works especially well on dresses that have sashes or belts that can be used to hide the hooks when it's not bustled. But, even if your dress doesn't, the hooks are usually small enough that they won't be very noticeable, and they come in several colors, so you can choose one that blends in best with your dress.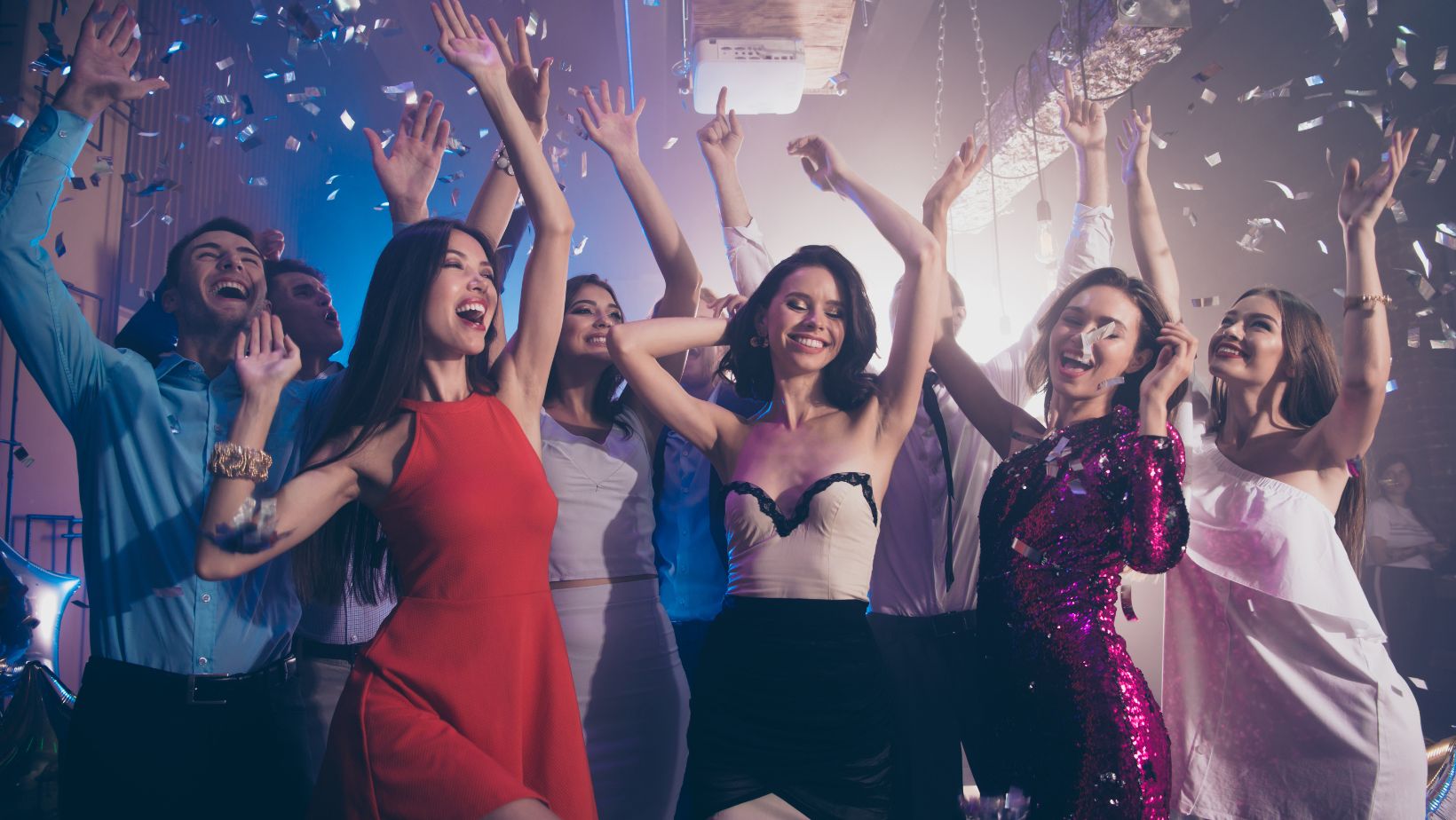 Start by stitching the hooks on the parts of the gown you marked earlier. Make sure the opening of the hook is facing up, toward your waist. Give the hooks a tiny tug to make sure they are secure.
Then stitch the eyes (the open loops) to the bottom of the skirt where you marked.
The eyes will then slot into the hooks on the top, hang down securely, and easily come out again whenever you need.
Bustle 2: The Secret Bustle
You'll need:
● Small buttons
● Narrow ribbon
● A hand-sewing needle
● Thread that matches your dress
See Also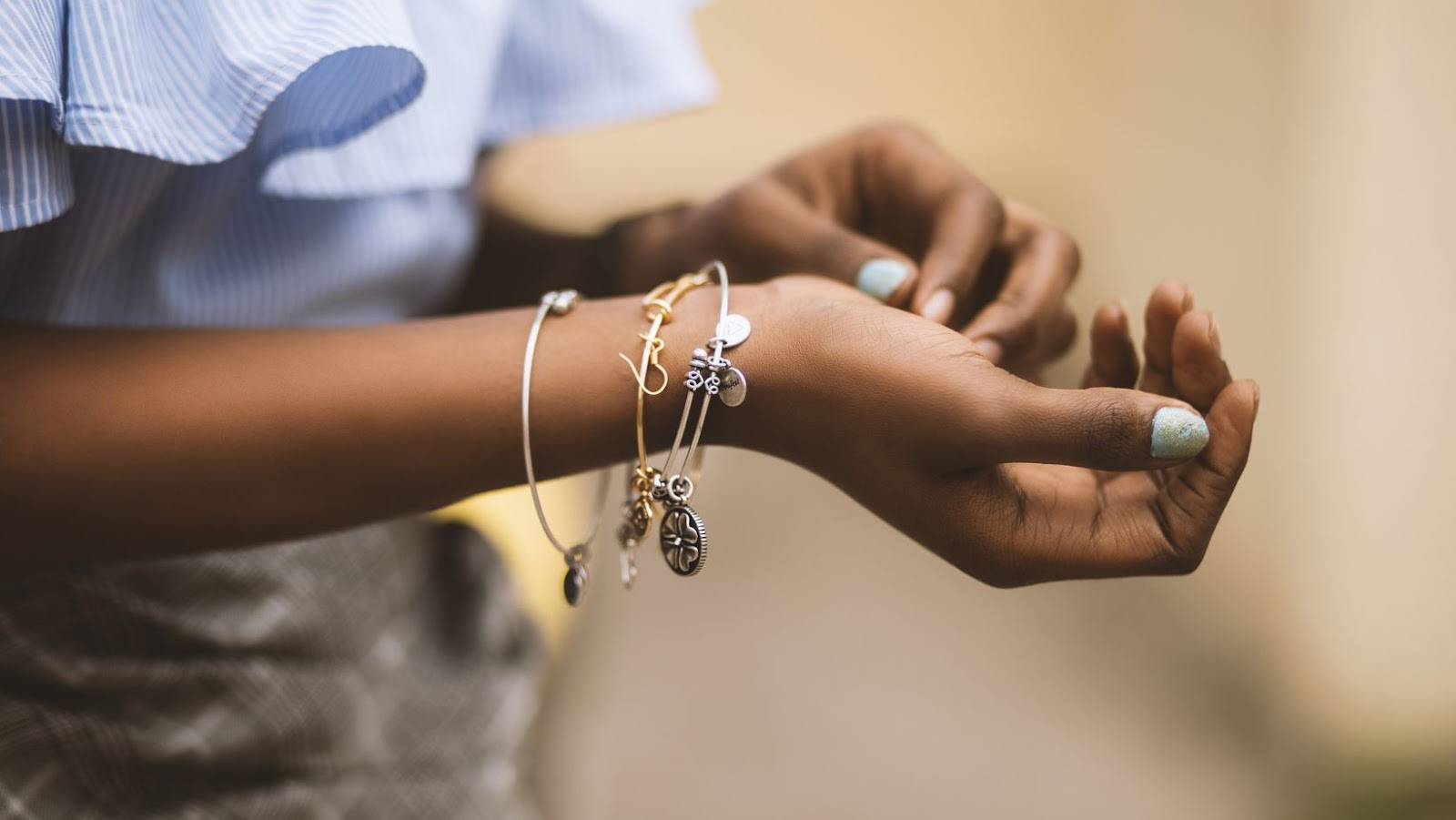 ● Scissors
Similar to the secure bustle, this style requires some sewing but will give you peace of mind. This time, you are sewing anchor points to the inside of the dress. It's a good style to use if your dress is sleeker or has a distinct color or pattern that would be interrupted by the appearance of hooks. Moving the anchors to the inside of the dress also ensures that you won't snag on other parts of your outfit or anyone else's.
Once you've determined where you want to anchor the train of your dress and how many anchors you need to make it lay nicely, you want to move your markings inside the dress.
On the inside of the dress, stitch buttons at your top anchor points.
Then, on the inside hem of your train, corresponding to your anchors, sew the end of a piece of narrow ribbon. Then, stitch the other end down as well, making a small loop. Make sure the loop fits over the button comfortably but isn't too loose.
On your big night, your extra fabric will simply disappear into the dress.
Bustle 3: The Quick Cheat
You'll Need:
● Safety pins
● Hair tie (optional)
Maybe you don't have any sewing skills and have no time to learn any. Maybe you're reading this on your way to prom. You can still keep your dress from getting ruined with a little improvisation and a few safety pins.
Once you are finished taking glamor shots with your dress fully visible, simply find yourself a few safety pins and, if you like, a hair tie.
Just like you would do if you were marking out your bustle ahead of time, head to a mirror and try to enlist some help.
Take the bottom of the dress and determine where you want to pin it and how much needs to be pinned to keep it out of your way while still looking good. You can simply stick a few pins in and be done, or you can disguise it a little better.
You can put the safety pin inside your skirt, so most of it will be hidden from the outside. And if you have a full skirt with layers of tulle, you may want to use a hair tie to bunch together the bottom of your skirt first, then tuck the hem under and pin it into the bundle of fabric however you like. This will help keep the tulle from tearing since a single or even double layer can be quite delicate.
Dance the Night Away in a Bustled Prom Dress
You don't have to sacrifice your show-stopping prom dress if you want to fully enjoy your evening. Fortunately, there are several simple and effective methods to bustle up your prom dress no matter what style you choose.
We hope this guide has given you the confidence to get the most out of your prom night and your gorgeous prom dress.
Deepak
Deepak is a lover of nature and all things sporty. He loves to spend time outdoors, surrounded by the beauty of the natural world. Whether he's hiking, biking, or camping, Deepak enjoys being active and in touch with nature. He also loves to compete and push himself to his limits. Deepak is an avid cyclist, runner, and swimmer. He has competed in several triathlons and marathons, and is always looking for new challenges to take on.