How to Create a Creepy Halloween Atmosphere With Outdoor Lights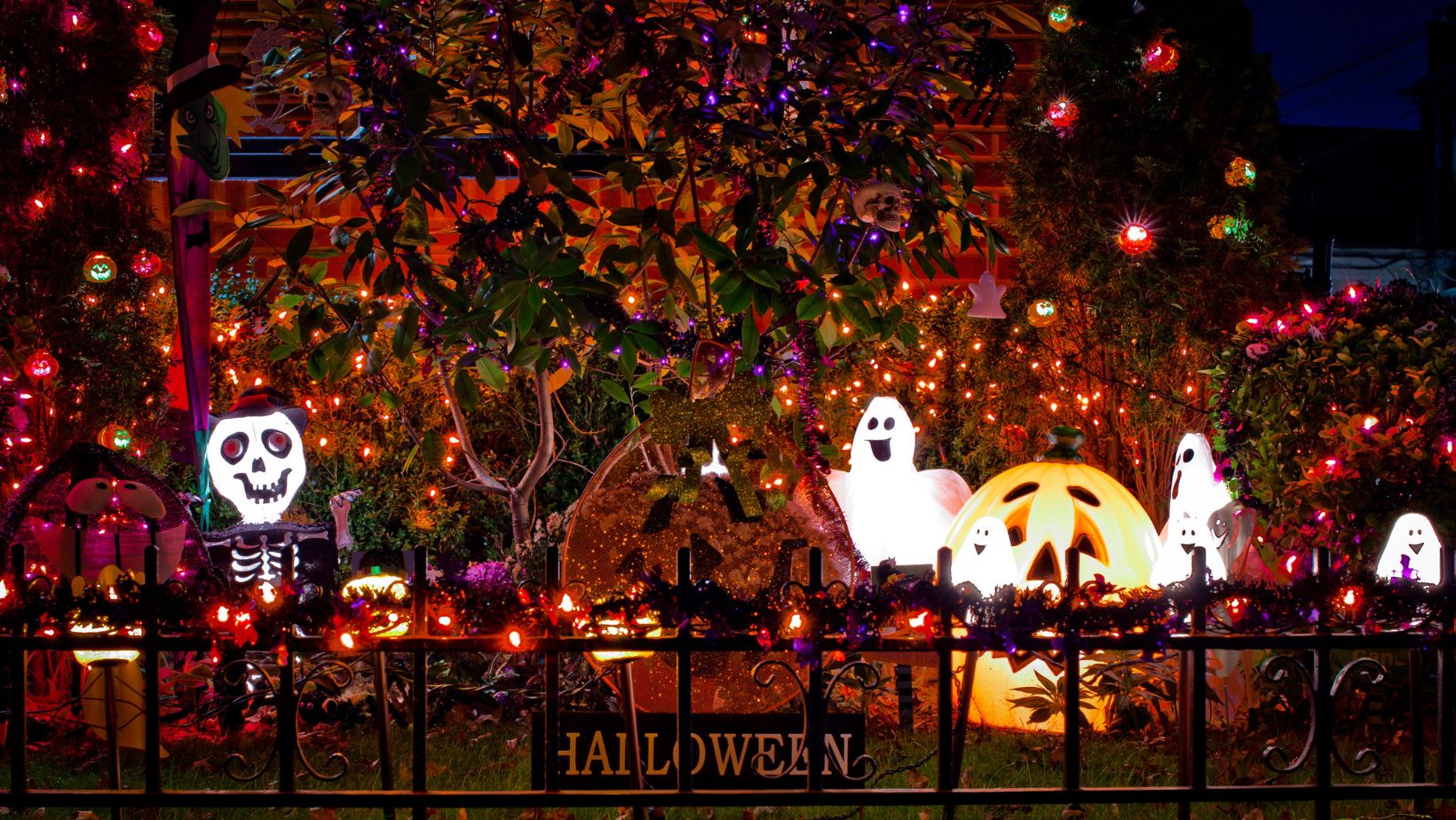 Deepak
Deepak is a lover of nature and all things sporty.…
You can transform your outdoor decorations into a haunted scene with key Halloween lighting elements. Colored lights like orange, purple, and green create a spooky ambiance while highlighting your décor.
You can also use lighted pathway lights to guide trick-or-treaters through your yard. Strobe lights like these flashing eyes* are fun additions to bushes and trees in your yard.
Colored Light Bulbs
Using colored light bulbs to complement your Halloween decorations can create an eerie atmosphere and highlight specific decorations. Darker colors like blue and purple tend to create a ghostly look (great for a graveyard), while orange and red are more fiery, which works well with pumpkins or action-filled scenes.
Consider adding a fog machine to your display for a more haunting effect. Fog helps diffuse the light, allowing it to glow more supernaturally.
If you don't have a fog machine, you can also try using theatrical gels to add a scary color to your displays. Place the gels over your halloween lights, and they will produce a dramatic color that matches your theme.
Fog Machines
One of the best ways to make your Halloween decorations and displays even more scary is to use fog machines. Fog machines create a thick and mysterious cloud covering the floor, your display, or haunt. It gives your Halloween display the feel of those classic horror movies played throughout October.
You can find various fog machines, but you will want to select one with adjustable output settings to get the look you want. Some of these fog machines will also allow you to change the color of the fog. It allows you to add a light show with your fog display.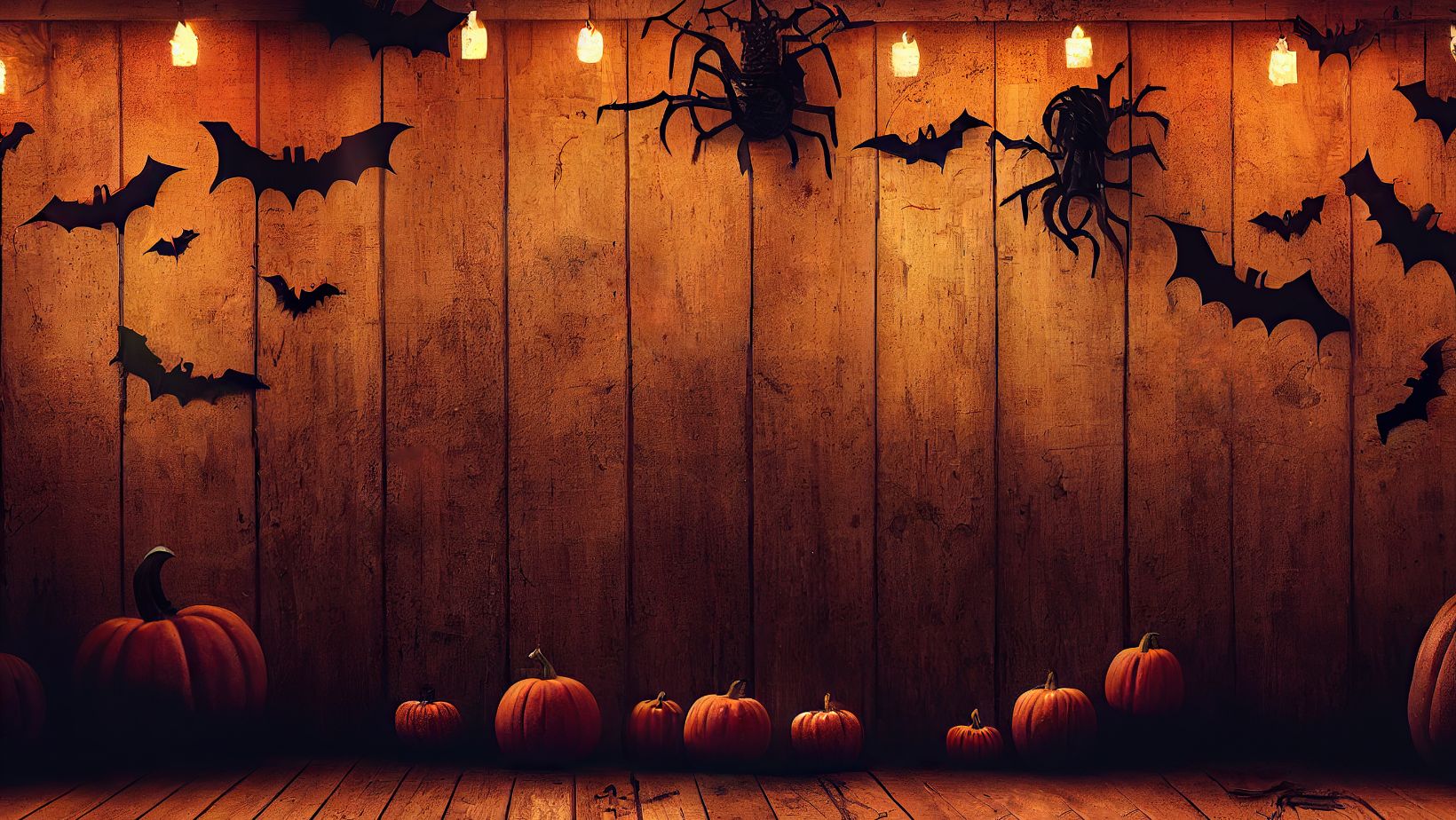 Special low fog machines also dispense the fog closer to the ground. These are ideal for a creepy front porch that welcomes trick-or-treaters with a curtain of mysterious fog they might be surprised to enter.
Spotlights
You can use spotlights to enhance the eerie effect of your skeletons, tombstones, and ghost decorations by uplighting them with white light. Alternatively, you can use floodlights to illuminate the whole area and use red or blue lighting to cast shadows on props like cutouts of witches and ghosts to create a spooky silhouette.
Fog machines are another great way to evoke a creepy Halloween atmosphere. They can be paired with strobe lights to uplight the fog and give it a dramatic effect.
You can also add a spooky element to your Halloween decorating using net lights, which look similar to spider webs. They can be hung from trees or over walkways to create a mysterious, dreadful feel. You can use black lights to replace your regular light bulbs for a more permanent option. They emit ultraviolet light that makes fluorescent colors and white objects glow with a dark blue or purple luminescence. They are easy to install and can be used year-round.
String Lights
Incorporating the proper lighting can help make your Halloween decorations even more spooky. You can even take advantage of the lights you already have by repurposing them for this ghoulish holiday.
Wrap strands of string lights around your trees and bushes for a mysterious glow that adds to the darkening atmosphere. For a more frightful effect, opt for strobe lights that flash and flicker to the beat of music or a built-in spooky sound.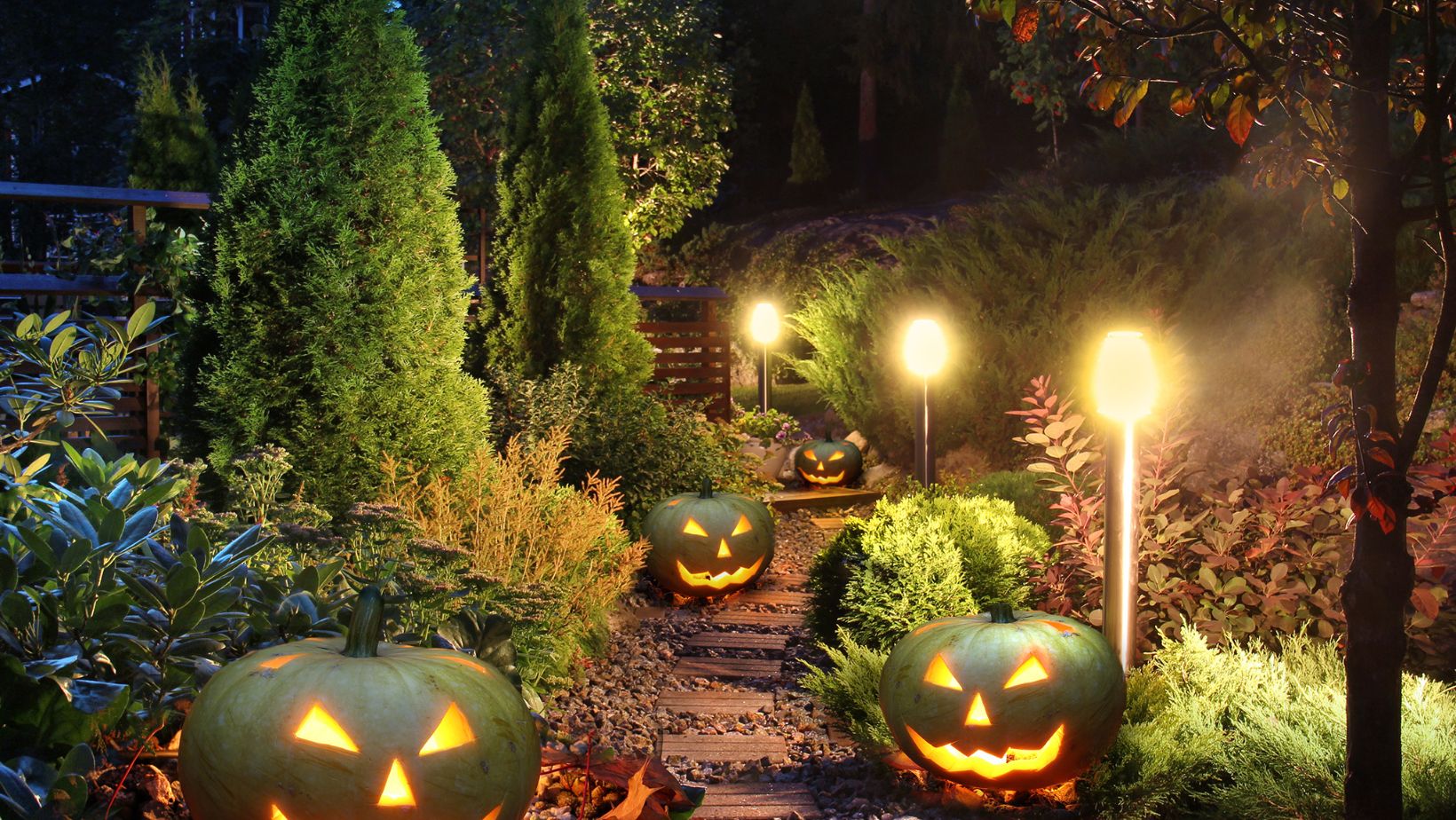 Light-up eyes are another way to add a creepy element to your yard decor. Tuck them into bushes or hang them in your front door frame to give trick-or-treaters the impression a skeletal creature or a scheming witch is watching them. You can also create a glamorous centerpiece for your Halloween party by lining a cauldron with color-changing LED lights and filling it with dry ice to generate a mysterious fog effect. If you prefer a more subtle look, consider using a blacklight instead.
Deepak
Deepak is a lover of nature and all things sporty. He loves to spend time outdoors, surrounded by the beauty of the natural world. Whether he's hiking, biking, or camping, Deepak enjoys being active and in touch with nature. He also loves to compete and push himself to his limits. Deepak is an avid cyclist, runner, and swimmer. He has competed in several triathlons and marathons, and is always looking for new challenges to take on.