How to Make Your Home Safer for Toddlers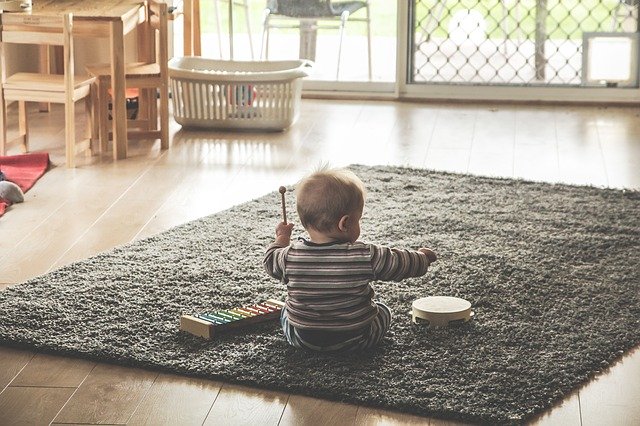 Once a baby starts crawling they're unstoppable. It's scary and you worry even if they escape your sight for one second. The most important thing you should do is supervise them at all times but there are ways you can make your home less dangerous for toddlers. The first thing you need to do is outline the risks in your house. Here are some of the most common causes of accidents and how to prevent them.
Bath time
Supervise them at all times, even if they're a bit bigger or especially if they're with other siblings. Some games and play fights could turn nasty in the bath. Have the water coming through your faucet set to a maximum of 50ºC if possible. Always add cold water to hot water and keep testing the temperature so as not to scald your baby or toddler. If you take a hotter bath, keep them away from it as they are too sensitive for the hot water busy parents need to relax in. Small children only need a quick wash. Don't leave babies and toddlers in the bath for too long or they will get cold.
In the Kitchen
Keep toddlers away from hot objects and areas such as the stove and radiators. Never leave them unattended around the kitchen. It's unlikely but you don't want any risk of fire. Update your smoke alarms every ten years and test them annually. Hide any harmful substances very high up and out of reach. If you have toxic chemicals such as cleaning products in your house, remove as many as possible, or consider changing to a non-toxic alternative. Any other potentially poisonous substances should be locked away in a cupboard far out of reach.
Brothers and Sisters
They love each other really but accidents do happen. Make sure you explain to your older children that their little brother or sister is as delicate as they once were. Don't let them be too boisterous with them. The best thing to do is to find a way to keep the older ones occupied. If you're looking for homeschooling resources check out this great list of third-grade worksheets at https://studentreasures.com/teachers-lounge/lesson-plans/third-grade/, they have a complete selection for other ages as well.
See Also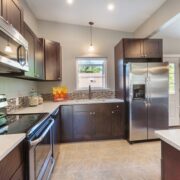 Twists and Tumbles
Kids this age love to run around, or crawl, at their maximum speed before learning to hit the brakes. Keep a night light on for them to see if they go to the bathroom during the night so they don't trip over or bang into things. Keep windows locked or attach window guards. For smaller ones install safety guards across any stairs and balconies. Watch them carefully and stay close when they're climbing stairs. Keep plastic bags tied up and kept away. Be careful with loose bedding as well and some toys as they can be a hazard.
It might be a good idea also to look into a CPR course near you, so you are prepared if the unfortunate happens.