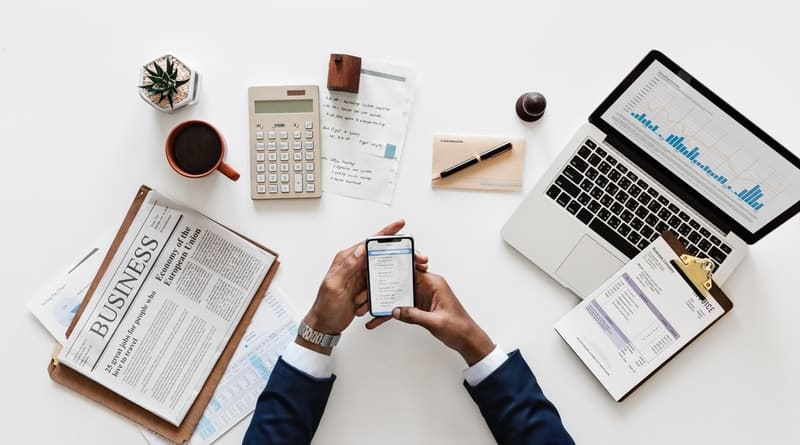 Becky
Wife, mother, grandma, blogger, all wrapped into one person, although…

Opening a bank account can be trying let alone opening a business bank account when you have a bad credit record. It usually takes a lot of work to choose the best business bank account but if a number of them won't even consider you, it can seem like a minefield. Luckily, the news isn't all bad and there are a few different approaches to opening a business bank account, even with bad credit.
The problem with bad credit
On the surface, it can seem frustrating that your personal bad credit issues should cause problems opening a business bank account. But you need to have one if you are self-employed as a sole trader or run any other type of business such as a limited company. The problem is that you have to pass personal credit checks before the bank will give you an account and if you have bad credit, you won't meet the criteria for some of them.
That doesn't mean you can't get a business account or start your business – you just need to have some ideas about who to approach and tips on how to make the proposition better. For example, if you have a personal account with Barclays, they are more likely to consider you for a business account. Santander has a pretty basic start account that doesn't have a lot of extra features but can get you going.
How to make yourself more appealing
There are also things you can do to help the bank consider you for an account. In fact, the old fashioned approaches of many high street banks can actually work in your favor in these situations. They require you to meet with a 'business advisor' before taking an account and if you have a solid business plan to present that advisor, you have a better chance of being considered.
Understanding your credit record and being able to explain what went wrong can sometimes help. There are lots of free sites such as Clear Score and Noddle where you can see what is on your credit record and understand what might put banks off. There may even be incorrect information you can have amended and improve your profile.
Make sure you are on the electoral roll at your current address. Without it, it is almost impossible to get a business bank account and the process is a simple one. Do it as soon as you think about launching a business as it can take up to 2 months for the credit reference agencies to pick up this information.
Card-based accounts
If all else fails, a card-based business account might be worth considering. And even if you don't use it, then having it can be the first step to a normal business account. They are ideal for handling business transactions, paying contractors or freelancers and there's no credit check involved, just an ID check. Plus if you were turned down for any reason, it doesn't show as a declined search on your credit record.
Becky
Wife, mother, grandma, blogger, all wrapped into one person, although it does not define her these are roles that are important to her. From empty nesters to living with our oldest and 2 grandchildren while our house is rebuilt after a house fire in 10/2018 my life is something new each day.