I am Going to LA to Find Dory! #FindingDoryEvent #BizaardvarkEvent #LEGOFreemakerEvent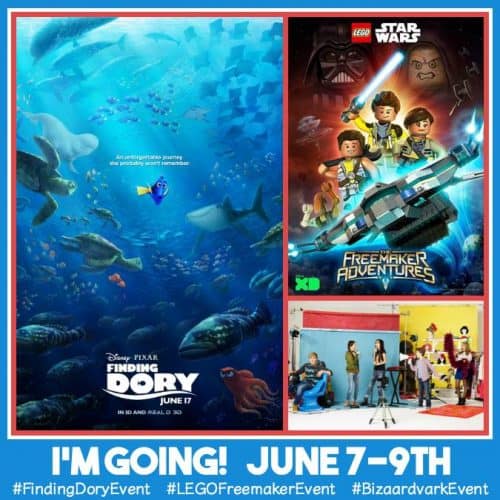 Becky
Newly middle-aged wife of 1, Mom of 3, Grandma of…
**Disney is sending me to Los Angeles  for the #FindingDoryEvent #BizaardvarkEvent and #LEGOFreemakerEvent  for an all expenses paid trip to cover press with 24 other bloggers.  All opinions are mine.**
Have you seen her? I am going to LA to Find Dory!
I am so very excited to share with you that I am going to Los Angeles to walk the Red Carpet for Finding Dory!!

I will be honest when I watched Finding Nemo 13 years ago (yes 13 years ago), I totally fell in love with Dory (voiced by Ellen DeGeneres). I am not sure if it was because I could relate to her memory not being the best or just because she made me laugh.  Plus I have loved Ellen for so long it was just great to hear her voice and identify it with Dory. I have been trying to Find Dory since I found out I was going.
Do you remember Finding Nemo? If not:

Nemo, an adventurous young clownfish, is unexpectedly taken from his Great Barrier Reef home to a dentist's office aquarium. It's up to his worrisome father Marlin and his friendly but forgetful regal blue tang fish Dory to bring Nemo home — meeting vegetarian sharks, surfer dude turtles, hypnotic jellyfish, hungry seagulls, and more along the way.

Rated: G

Release Date: May 30, 2003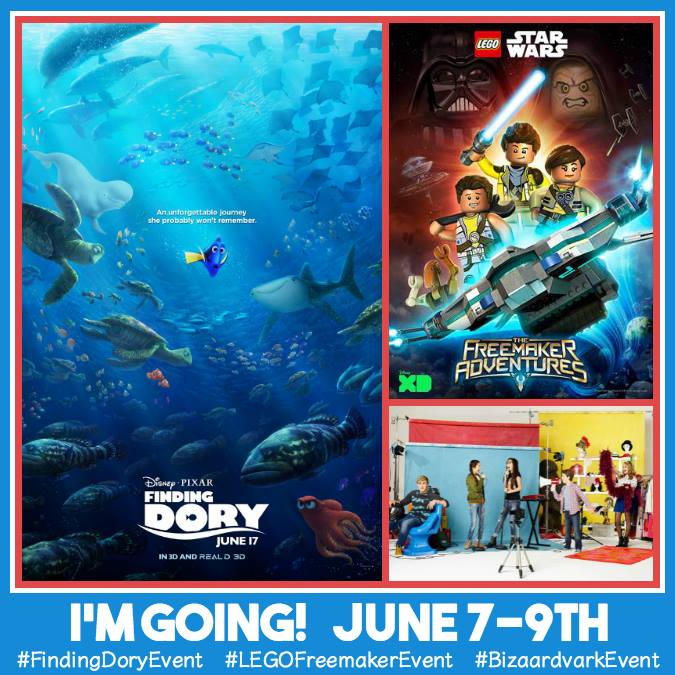 So you are probably wondering what I will be doing while I am in LA with 24 other bloggers to experience this with? Well, it is always a busy, non-stop time when I have gone before and I am sure this one will be no different.
Twenty-four bloggers, as well as myself, will be going to Los Angeles on Tuesday, June 7th – Thursday, June 9th to walk the red carpet at the FINDING DORY (opening in theatres on 6/17) premiere.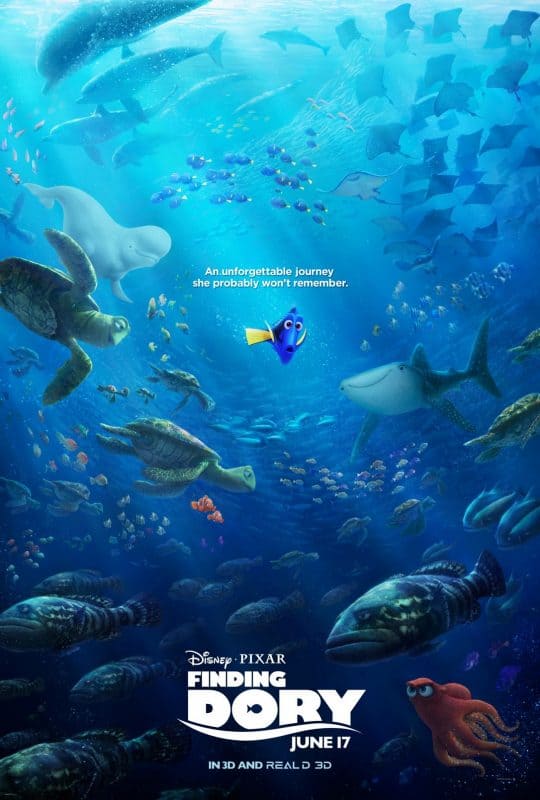 We will also be interviewing TBD cast and filmmakers at the press junket! This is always exciting to find out, although the waiting always keeps you wondering.  There will be so much talent in this one so I am excited about the possibilities.
Directed by Andrew Stanton ("Finding Nemo," "WALL•E") and produced by Lindsey Collins (co-producer "WALL•E"), the film features the voices of Ellen DeGeneres, Albert Brooks, Ed O'Neill, Kaitlin Olson, Ty Burrell, Eugene Levy and Diane Keaton.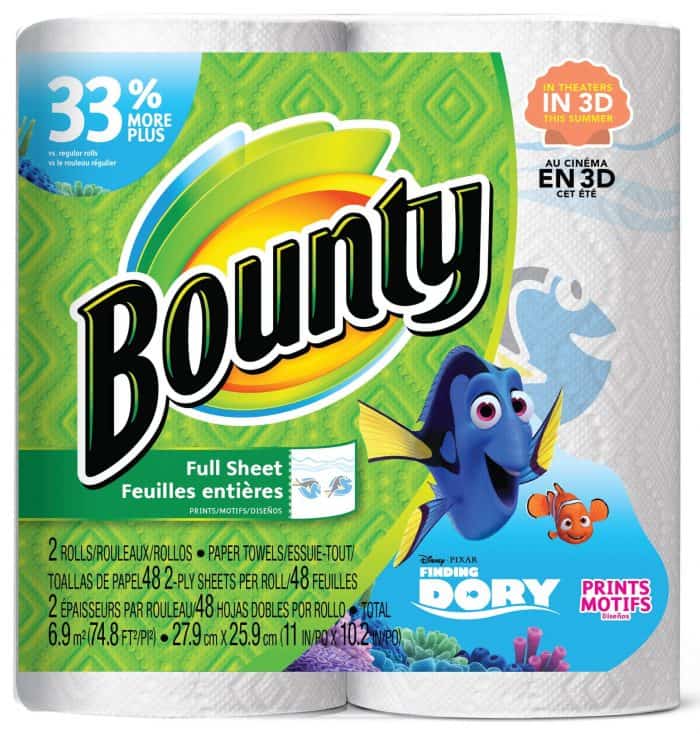 While we are there we will also be invited to attend a special breakfast, hosted by Bounty paper towels for a look at their new, limited-edition paper towel and napkin prints celebrating Disney•Pixar's FINDING DORY.
During the breakfast, we will have a fun and "messy" breakfast station where Bounty will be sure to come in handy!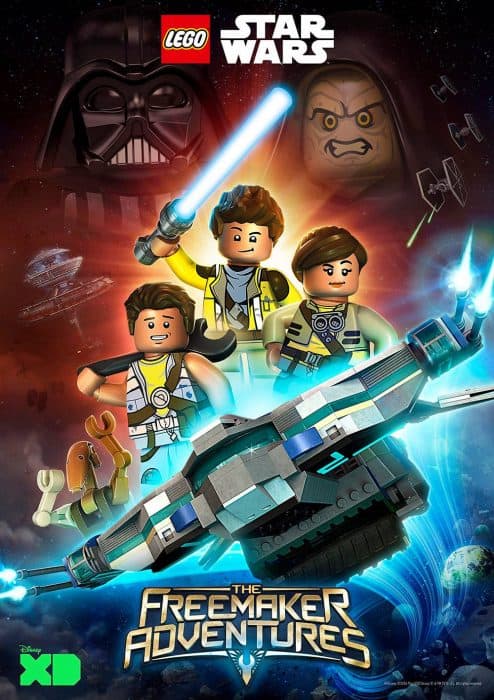 BUT the fun isn't going to stop there as we will also get a sneak peek screening of the upcoming Disney XD series "LEGO Star Wars: The Freemaker Adventures" and a Q&A session with series Executive Producers Bill Motz & Bob Roth ("Penguins of Madagascar").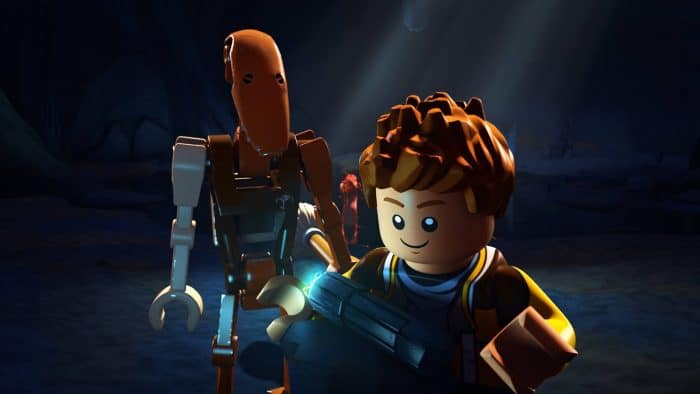 They will be introducing new heroes and villains to the LEGO Star Wars universe, the animated television series "LEGO Star Wars: The Freemaker Adventures" will premiere Monday, June 20th (10:00 a.m. EDT), on Disney XD.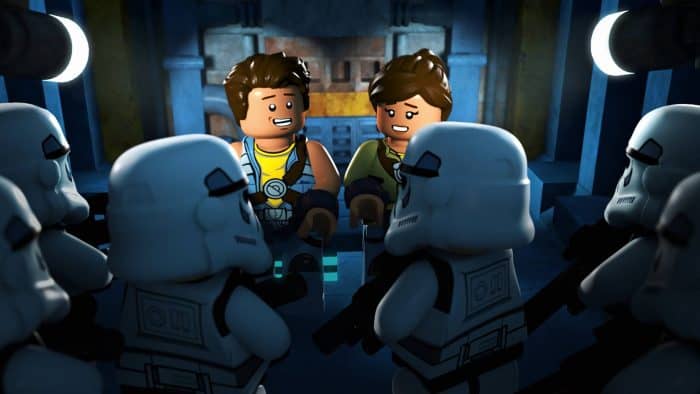 Set between the events of "The Empire Strikes Back" and "Return of the Jedi," the action comedy series follows the Freemakers, a family of sibling scavengers who operate a salvage and repair shop in space. The series will also feature familiar characters and locations from the filmed Star Wars saga.<—-So exciting…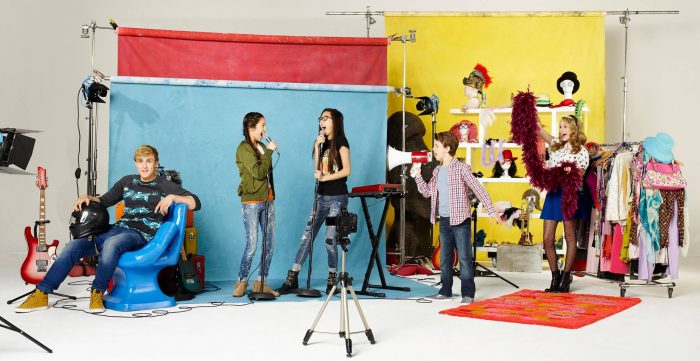 Finally,we will be joining Disney Channel for an advance screening of the new live-action comedy "Bizaardvark," starring Olivia Rodrigo and Madison Hu as video blogging besties Paige and Frankie.  The series follows Paige and Frankie who write funny songs and create music comedy videos for their online channel, "Bizaardvark."
The series will premiere Friday, June 24th, on Disney Channel and also stars Vine sensation Jake Paul as Dirk (host of "Dare Me Bro!"), DeVore Ledridge as Amelia (host of "Perfect Perfection with Amelia"), and Ethan Wacker as 12-year-old agent Bernie. After the screening, we will have an opportunity to tour the "Bizaardvark" sets, meet the cast and view production of an upcoming episode! I am excited to be able to tour the set, only because I always wonder how things are set up when they go room to room, so I am looking forward to that.
With all of that being said I hope you will follow along on my:
Facebook Fan Page|My Twitter and Instagram
You can also follow hashtags for the event:
#FindingDoryEvent
#BizaardvarkEvent
#LEGOFreemakerEvent
FINDING DORY swims into theatres everywhere on June 17th!  You can follow the hashtags: #FindingDory and #HaveYouSeenHer
Visit  on Facebook
Follow on Twitter
Follow on Instagram
Follow Disney Studios Finding Dory Board on Pinterest 
Visit Disney/Pixar on Tumblr 
Visit their official website
Remember "Finding Dory" is coming to a theater near you on JUNE 17, 2016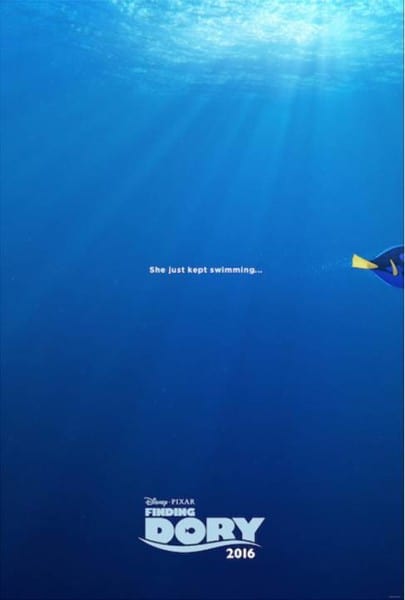 **Disney is sending me to Los Angeles  for the #FindingDoryEvent #BizaardvarkEvent and #LEGOFreemakerEvent  for an all expenses paid trip to cover press with 24 other bloggers.  All opinions are mine.**
Becky
Newly middle-aged wife of 1, Mom of 3, Grandma of 2. A professional blogger who has lived in 3 places since losing her home to a house fire in October 2018 with her husband. Becky appreciates being self-employed which has allowed her to work from 'anywhere'. Life is better when you can laugh. As you can tell by her Facebook page where she keeps the humor memes going daily. Becky looks forward to the upcoming new year. It will be fun to see what 2020 holds.