John Goodman Birthday is Tomorrow June 20th!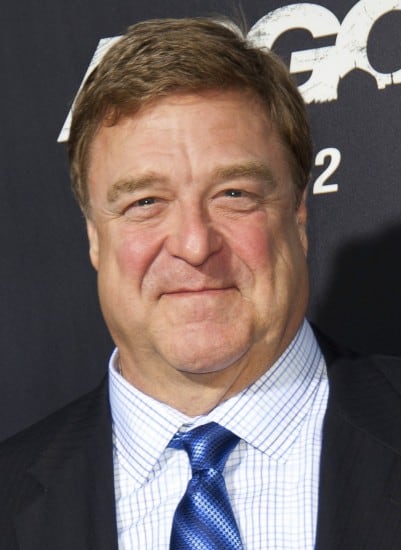 Becky
Newly middle-aged wife of 1, Mom of 3, Grandma of…

John Goodman Birthday is Tomorrow June 20th!
John Goodman was born on June 20, 1952 in St. Louis, Missouri. During his time in school he dabbled in a few activities including theater and football. For a time sports captured his focus as he attended Southwest Missouri State University on a football scholarship. However, while at SMSU he further explored his interest in acting through the drama program along with classmates Kathleen Turner and Tess Harper. After an injury ended his football career in 1975 he moved to New York City to become an actor. He spent the rest of the 70's and early 80's until he got his first big role as Coach Harris in Revenge of the Nerds. The Coen Brothers soon came calling for Raising Arizona and the rest is history.
Despite being a talented voice over performer, stage, and film actor Goodman is most well-known for his Golden Globe winning role as Dan Connor on the T.V. sitcom Roseanne from 1988 to 1997. It was with this role he established himself as a sort of American father figure, one that he reinforced through many other roles as a father. It just so happens that his birthday falls within a few days of Father's Day this year. So to celebrate we can take a look back at a few of his roles as a father in the past.
Fred Flintstone in The Flintstones: Goodman plays the famous cartoon dad in the live action remake. Fred lands his dream job but soon realizes it might end up costing him his friends, family, and more.
Bill Sanford in Coyote Ugly: Bill Sanford is the concerned, overbearing, single father of a small town girl from New Jersey who moves to New York City to become a songwriter but ends up working as a bartender in a notorious bar.
Benjamin Wilson in My First Mister: Goodman is distant father of a young girl who begins an unconventional relationship with her employer. This critically praised film was another example of his range as an actor, from big budget films to smaller, independent ones.
Ed Munn in Stella: Ed Munn is the friend and confidant of the title character played by Bette Midler, who is a single mother, as well as taking on a fatherly role for her child. His character slowly becomes a broken alcoholic, the film was a dramatic departure for him at the time.
Graham Bloomwood in Confessions of a Shopaholic: As frugal father of Rebecca Bloomwood he offers to sell his pride and joy RV to help pay for the massive debts his daughter has accumulated due to a shopping addiction.
Big Daddy La Bouff in The Princess and the Frog: Big Daddy is the "King of Mardi Gras" and a wealthy sugar mill owner, and the father of the main characters best friend. It is at a party he throws that the plot is set in motion.
Pop in Speed Racer: Plays the father of Speed Racer in the live action version of the popular Japanese anime cartoon. He plays the tough father of the main character, however the film failed to meet expectations with critics and audiences.
Larry in Father of the Pride (TV Series): Voices the patriarch of a family of lions in this animated TV series. The series was a CGI animated adult cartoon that aired during primetime on NBC that had Goodman's character as the star of Siegfried and Roy's famous lion shows.
John Barnett in Center of the Universe (TV Series): Acted in this short lived television series as John Barnett, an operator of a security company whose entire family depends on him for every life decision they make.
William Gamble in Normal, Ohio (TV Series): A slightly different role for Goodman, this time he portrayed a gay single father trying to cope with life in small town Ohio. This series, while short lived, earned Goodman praise for taking on the role of a unconventional gay man.
Despite his consistent casting as a father in both film and television, John has been able to portray a variety of different men. From a New Jersey tollbooth operator to a lion in a circus show, it seems that his acting ability has few limits. So, let's send John well wishes for a happy birthday and a belated Father's Day.
Author Bio: Spencer Blohm is a freelance television and film blogger for www.directtvdeal.com. Despite having an actual father of his own, he spent his childhood wishing he could have Dan Connor as his dad. Despite his best intentions, he enjoys Roseanne reruns to this day.
Becky
Newly middle-aged wife of 1, Mom of 3, Grandma of 2. A professional blogger who has lived in 3 places since losing her home to a house fire in October 2018 with her husband. Becky appreciates being self-employed which has allowed her to work from 'anywhere'. Life is better when you can laugh. As you can tell by her Facebook page where she keeps the humor memes going daily. Becky looks forward to the upcoming new year. It will be fun to see what 2020 holds.