Keeping It Clean: 7 Pond Maintenance Tips for Homeowners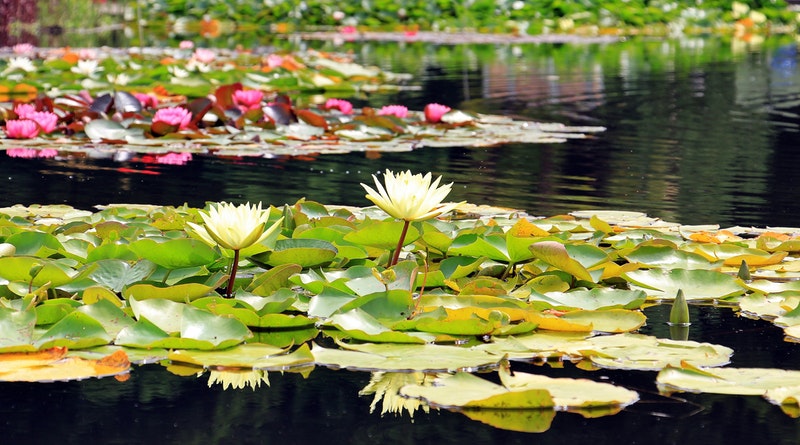 Becky
Newly middle-aged wife of 1, Mom of 3, Grandma of…
There are many valid reasons for keeping your pond in good shape that goes beyond aesthetic appeal including ensuring that your aquatic occupants have the environment they need to thrive. Tips for Homeowners
There are all sorts of natural threats to the health and appearance of your pond that have to be addressed on a regular basis and there may even be times when you might need extra help in the form of custom milfoil removal solutions, for example.
Here is a look at some essential maintenance tips to consider.
Managing the threat of milfoil
If you have aquatic weeds to contend with such as milfoil it can be removed by raking it from the pond, although it will subsequently replenish itself if there are any roots remaining in the pond.
You could consider fertilization to produce phytoplankton in order to counteract a bottom rooted aquatic weed from establishing itself in the first place.
Don't go overboard with the feeding
It is all too easy to overfeed your fish but there are good reasons why this is not a good idea, both from the perspective of keeping your fish healthy and also the issues it causes with pond maintenance.
Excessive feeding will mean that uneaten food will start to decay and that can quickly spoil the balance and appearance of your pond.
Too many fish is also a problem
As well as the problem of overfeeding your stock you should also look to maintain a healthy fish population that is in proportion to the size of your pond.
When you have too many fish in your pond it can quickly create an imbalance and a good guide would be to limit your population to about ten fish for every one hundred gallons of water.
Pick the right pump
Another essential point that will be critical to the management and health of your pond is to ensure that you choose the right size pump for your pond.
The pump that you choose should be capable of recirculating all the water in your pond about once an hour.
Filtration is also important
As well as picking a pump that is perfect for the size of the pond you should also aim to take the same level of care choosing a filter system that is up to the task.
It usually makes sense to choose a filter that has greater capacity than the size of your pond so that your filtration system is not operating under pressure on a constant basis.
Think about oxygen levels in the summer
When the sun is shining all day it can create a problem for your pond if the water temperature goes beyond about 75 degrees Fahrenheit.
You can use plants to provide some natural shading as this will also look attractive as well as serving a useful purpose.
Get the balance right
Although you want to provide some shading around the pond with plants you need to be careful about covering too much of the actual surface area of the pond itself as this can cause an oxygen deficiency.
Try to keep at least half of your pond surface area clear of plants as any more than this could mean that they take up too much of the oxygen, which is why it matters to get the balance just right.
If you follow these essential setup and maintenance tips you should be able to keep your pond looking great and staying healthy.
Becky
Newly middle-aged wife of 1, Mom of 3, Grandma of 2. A professional blogger who has lived in 3 places since losing her home to a house fire in October 2018 with her husband. Becky appreciates being self-employed which has allowed her to work from 'anywhere'. Life is better when you can laugh. As you can tell by her Facebook page where she keeps the humor memes going daily. Becky looks forward to the upcoming new year. It will be fun to see what 2020 holds.