What is Life Insurance? and Why a Stay-At-Home Parent Needs It.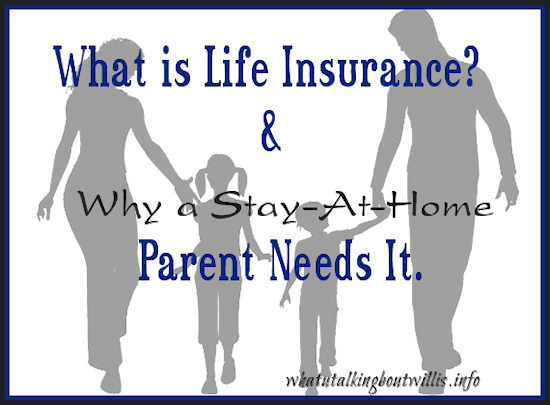 Becky
Newly middle-aged wife of 1, Mom of 3, Grandma of…
Disclosure: Information for this post is sourced from Genworth Financial. All opinions are 100% my own.
What is Life Insurance? and Why a Stay-At-Home Parent Needs It.
When the average person thinks of Life Insurance, thoughts immediately go to the parent that works outside of the home. Although this is important, what about the stay-at-home parent that cares for the day to day tasks?
Why stay-home parents need life insurance.
When you think about the day to day operations that occur in your home, think about what you would have to do if that person was no longer there to take care of those tasks. The stay-at-home parent does not get 'paid' to be there. Yet in the absence of their presence you would find that these daily tasks would create costs that need to be taken care of. This is where life insurance is crucial to be able to continue in the lifestyle you were experiencing before your loss.
A Life Insurance Policy Can Cover Household Expenses.
Chief Executive Officer
Computer Operator I
Food preparations
Day Care Provider
Facilities Manager
Bookkeeper
Janitor
Housekeeper
Mental well-being of children (psychologist)
Vehicle Driver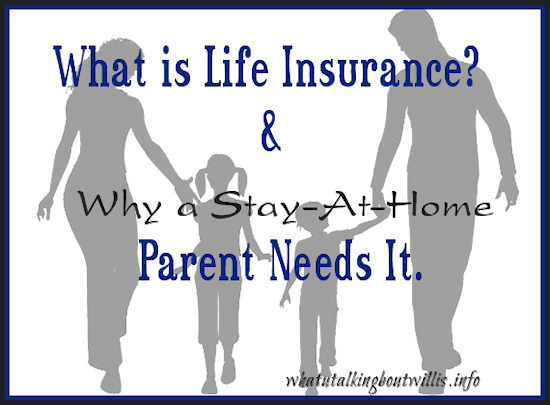 What is the Bottom Line Cost Wise?
In order to replace these daily duties, one would have to hire more than one person to help keep the home-front running smoothly. The hours associated with these daily tasks for the stay-at-home parent are approximately 94.7 hours in a typical workweek. The cost approximately $112,962 a year to replace them. This cost is rising as each year passes with cost of living going up with our current economy. Depending on how many years you would need to continue to live as you did before their death, determines how much life insurance is needed. If you need to replace this cost for the next 4-5 years you are looking at there about a $565,000 life insurance policy.
Remember that the person who takes care of the daily operations of the home should not be left out of the equation when preparing for a sound financial future. Life insurance is not only for the parent who works out of the home; but should include the at home parent as well. The loss of a parent is hard enough, let alone having to go on without the financial ability to keep the family unit financially sound.
Be prepared in the event of the loss of a stay-at-home parent. Read on.. #ad @Genworth #SHGenworth http://t.co/MrxiUux5iS via @beckywillis

— BeckyWillis (@BeckyWillis) September 27, 2013
Becky
Newly middle-aged wife of 1, Mom of 3, Grandma of 2. A professional blogger who has lived in 3 places since losing her home to a house fire in October 2018 with her husband. Becky appreciates being self-employed which has allowed her to work from 'anywhere'. Life is better when you can laugh. As you can tell by her Facebook page where she keeps the humor memes going daily. Becky looks forward to the upcoming new year. It will be fun to see what 2020 holds.