Maldives: The Perfect Island Beach Experience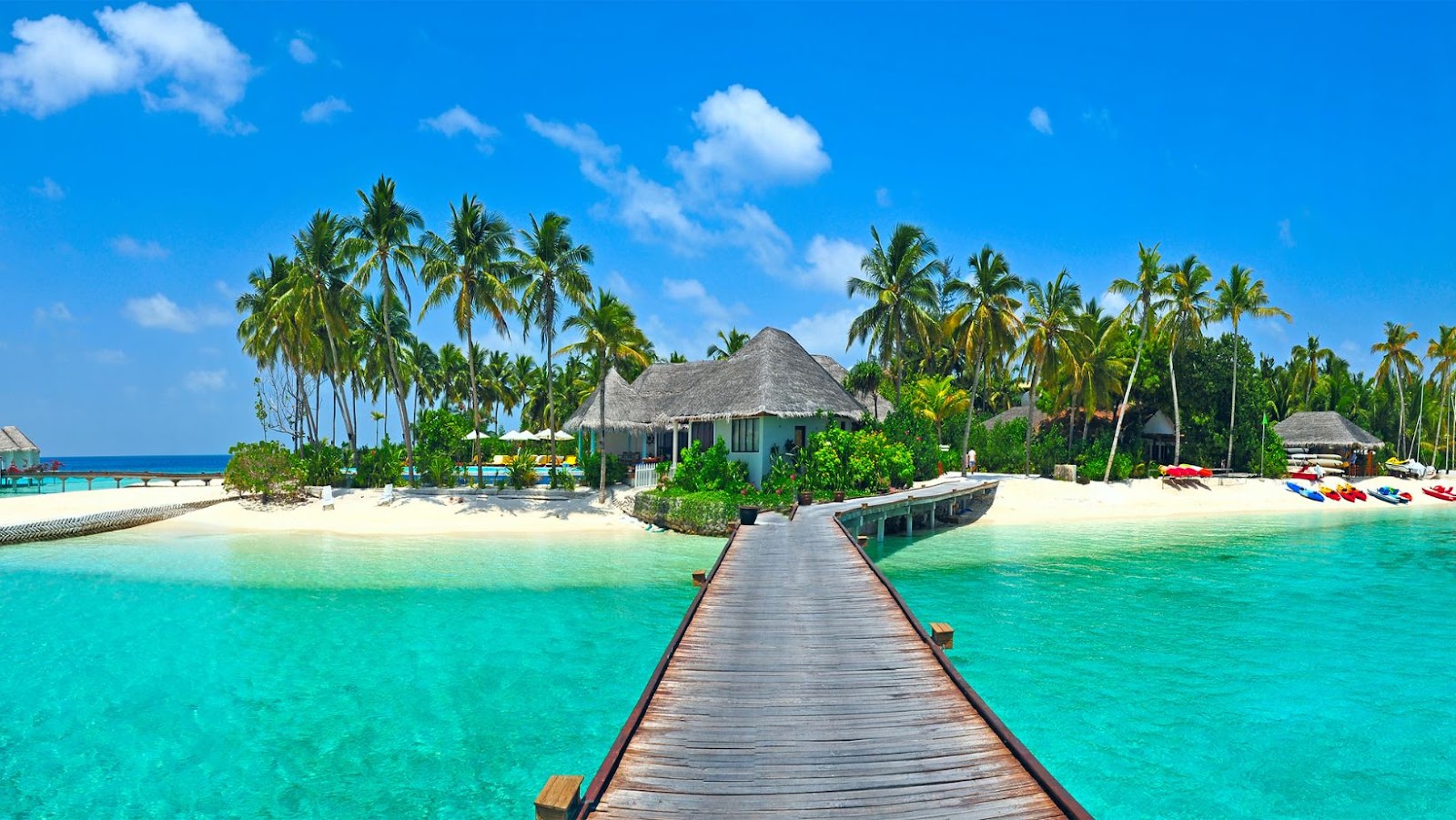 Deepak
Deepak is a lover of nature and all things sporty.…
Think of a luxury holiday in a tropical paradise, and the Maldives springs to mind; clear blue skies, white sand, crystal clear water. Nestled at the back of the beach is a luxury beach house where you and your family will stay. You may or may not know that the Maldives is synonymous with 5-star luxury and service, and if you book two weeks in a Maldives beach villa, an entire team of happy people is dedicated to making this a special experience.
Sunrise Beach Villas
When you stay at one of the luxurious beach houses in the Maldives, you get to see amazing sunrises, and your villa has the following:
Open-air terrace and relaxing area
Luxury bathroom
Open-air bathtub/jacuzzi
Air-conditioned master bedroom
Private bar with a full complement of alcoholic beverages (your choice)
Aside from being in a beautiful beach setting, you have Broadband Internet, so you can manage your business affairs and post amazing images on your Instagram. No one wants to totally disconnect from the outside world, and digital nomads must have 24/7 connectivity; Livestream the sunrises and capture those special moments to relive at any time.
All-Inclusive Packages
Once you arrive at your luxury beach villa and enjoy your welcome cocktail, you have no need to go anywhere; everything you could possibly want is at your fingertips, step out of the front area, and you are on one of the best beaches in the world. As far as cost goes, it's all bundled into the package, so your spending money can go on souvenirs for family and friends.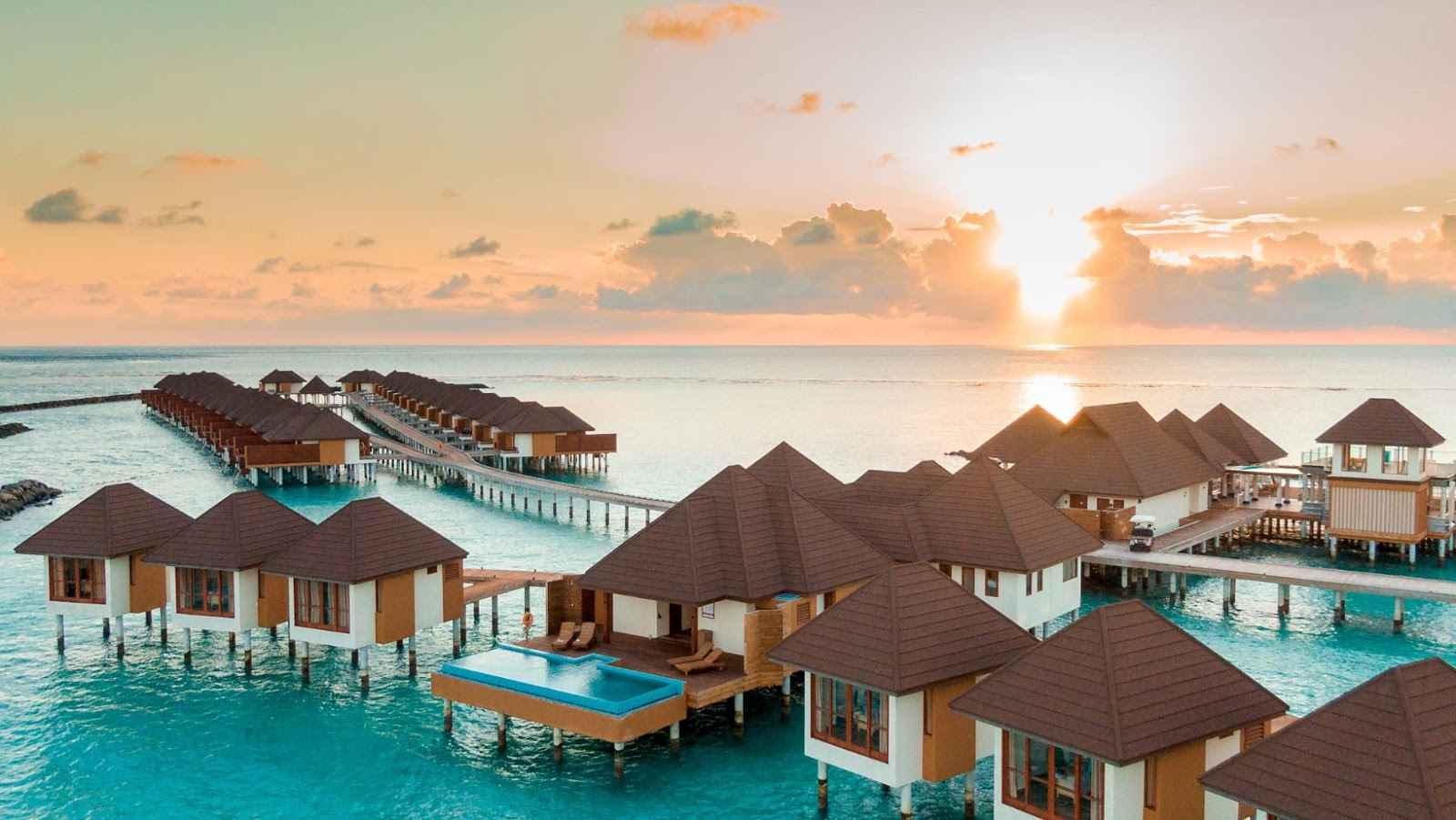 The chef is experienced with all cuisines and is on call to rustle up whatever you fancy, and your fully-stocked bar is never closed; we work hard, and it's time to play hard.
Water Sports
Every beach villa has a couple of kayaks and a few sets of snorkeling gear, which is complimentary. A guide would be happy to accompany you on a kayak trip to explore the reefs, and you can swim near the coral and observe the diverse marine life (take your underwater camera). Click here for novice snorkelling tips.
Home Theatre
Just because you are in a beach setting doesn't mean you can't enjoy an epic movie or binge a series on Netflix; big flat-screen viewing with surround sound is perfect for those midnight movies.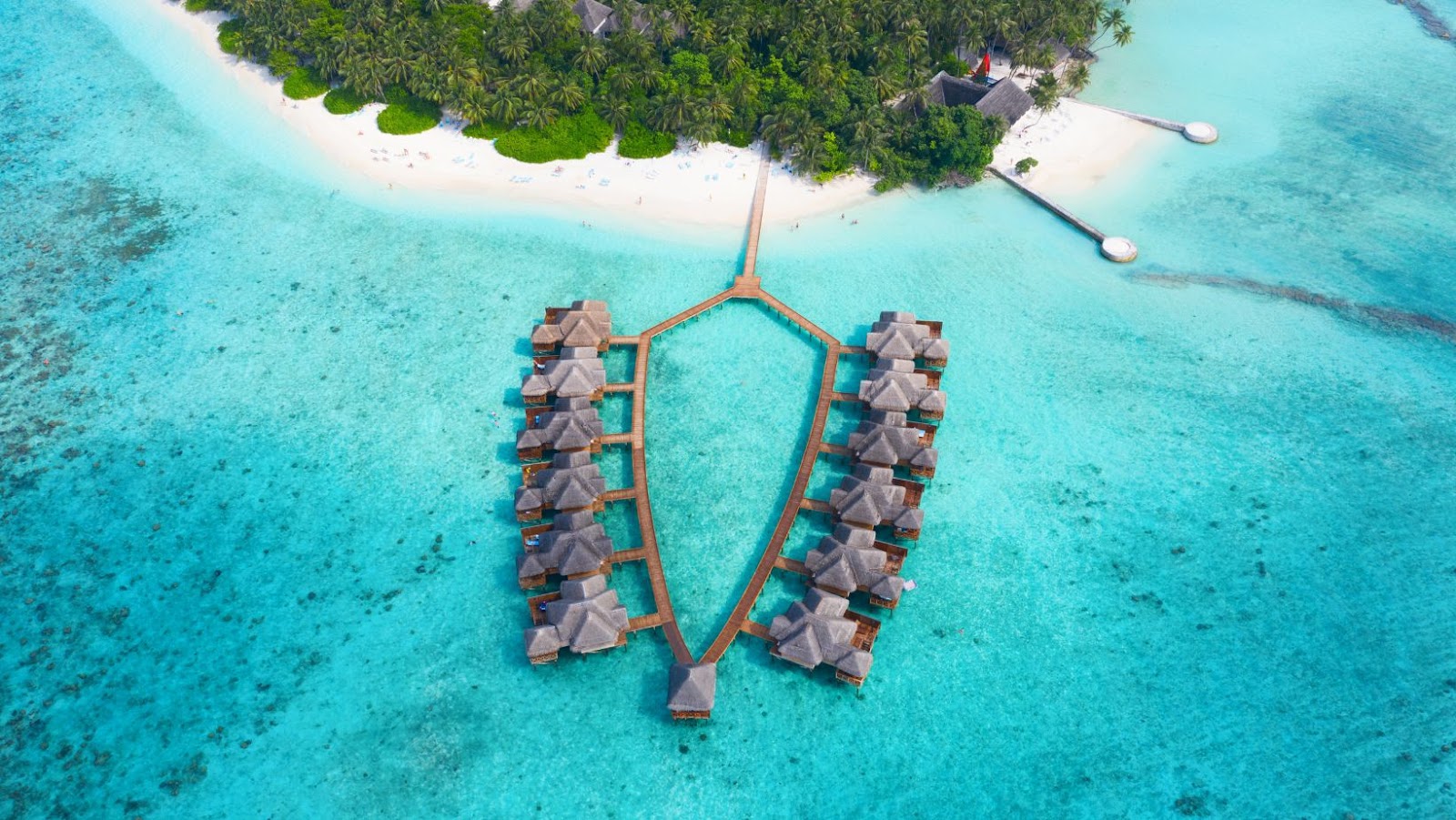 There would be a comprehensive DVD collection, and if you watch pay-per-view sports live, you won't miss out on a fiber optic connection.
Beachside Luxury
The Maldives is the only place in the world where luxury living meets the water; you don't have to drive or walk to be on the beach, and your luxury villa has the best views ever! As you would expect, these beachside luxury villas are very popular, so book as soon as you can confirm your dates.
The Maldives is everything you expect and so much more! Book now and reserve your 3 weeks in paradise!
Deepak
Deepak is a lover of nature and all things sporty. He loves to spend time outdoors, surrounded by the beauty of the natural world. Whether he's hiking, biking, or camping, Deepak enjoys being active and in touch with nature. He also loves to compete and push himself to his limits. Deepak is an avid cyclist, runner, and swimmer. He has competed in several triathlons and marathons, and is always looking for new challenges to take on.