Becky
Wife, mother, grandma, blogger, all wrapped into one person, although…

The wait is almost over and one of the most exciting films of the year, Marvel's ANT-MAN, opens in theatres everywhere this Friday!!! ANT-MAN is a lot of fun for the whole family and connects perfectly into the Marvel Cinematic Universe!
And because this is too adorable not to share, please check out and feel free to share the "Little Ant-Man" video that's currently becoming a viral sensation!
Marvel Comics first introduced Hank Pym/Ant-Man in 1962 in "Tales to Astonish #27" and later Pym appeared alongside The Avengers in the team's debut in "Avengers #1" in 1963. Pym became Ant-Man after discovering a chemical substance—the Pym Particle—that allowed him to alter his size and possess superhuman strength.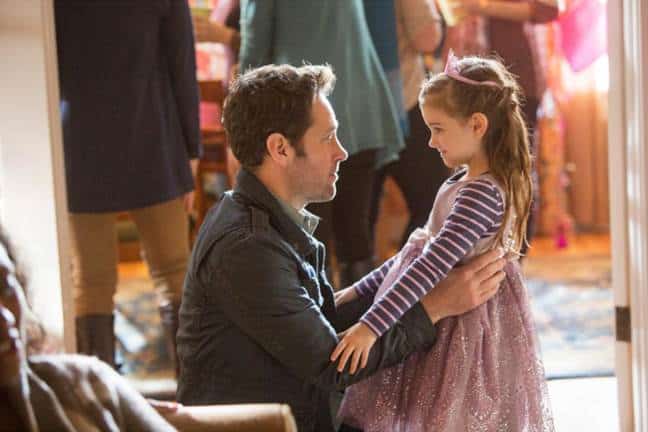 With the development of another of Pym's technologies, Ant-Man also has the ability to control armies of ants. The Marvel Cinematic Universe's new action-packed adventure brings us master thief Scott Lang as the present-day Ant-Man. After being armed by Dr. Hank Pym with the astonishing ability to shrink in scale but increase in strength, Lang must embrace his inner hero and help Pym protect the secret behind his spectacular Ant-Man suit from a new generation of towering threats. Against seemingly insurmountable obstacles, Pym and Lang must plan and pull off a heist that will save the world.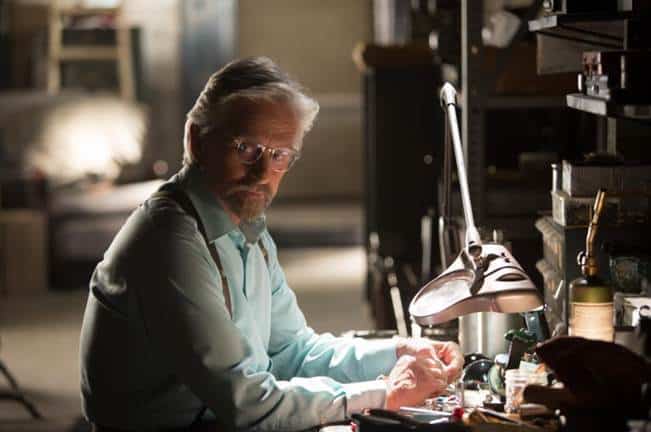 Marvel's "Ant-Man" stars Paul Rudd ("I Love You, Man," "Role Models") as Scott Lang aka Ant-Man; Evangeline Lilly ("The Hobbit: The Desolation of Smaug," "Lost") as Hope van Dyne, daughter of Hank Pym; Corey Stoll ("House of Cards," "The Bourne Legacy") as Darren Cross aka Yellowjacket; Bobby Cannavale ("Chef," "Blue Jasmine") as Paxton; Michael Peña ("End of Watch," "American Hustle") as Luis; Tip "T.I." Harris ("American Gangster," "Identity Thief") as Dave; Wood Harris ("Above the Rim," "Remember the Titans") as Gale; Judy Greer ("13 Going on 30," "Dawn of the Planet of the Apes") as Maggie; David Dastmalchian ("The Dark Knight," "Prisoners") as Kurt; and Michael Douglas ("Behind the Candelabra," "Wall Street") as Dr. Hank Pym. T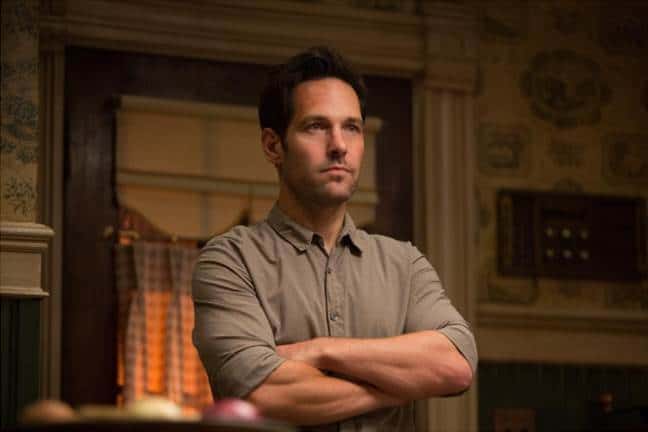 Peyton Reed directs Marvel's "Ant-Man" with Kevin Feige, p.g.a., producing and Louis D'Esposito, Alan Fine, Victoria Alonso, Michael Grillo, Stan Lee and Edgar Wright serving as executive producers. The story is by Edgar Wright & Joe Cornish and the screenplay is by Edgar Wright & Joe Cornish and Adam McKay & Paul Rudd.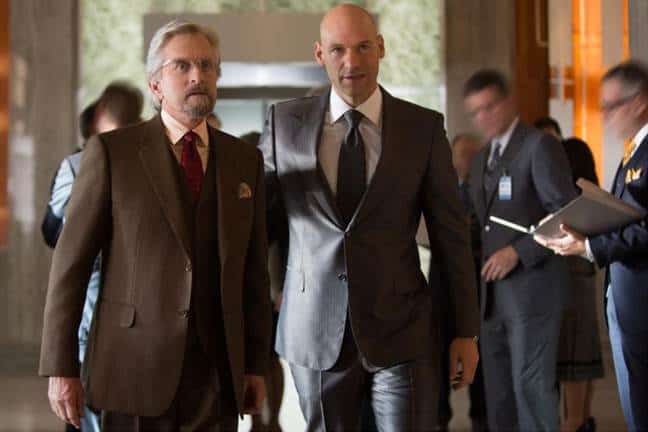 Director Peyton Reed's creative team also includes Oscar® winning cinematographer Russell Carpenter, ASC ("Titanic," "21"); production designer Shepherd Frankel ("Identity Thief," "Horrible Bosses"); editors Dan Lebental, ACE (Marvel's "Thor: The Dark World," Marvel's "Iron Man") and Colby Parker Jr., ACE ("Lone Survivor," "Battleship"); costume designer Sammy Sheldon Differ ("X-Men: First Class," "Kick-Ass"); visual effects supervisor Jake Morrison (Marvel's "Thor: The Dark World," "The Lord of the Rings: The Two Towers"); and six-time Oscar® nominee special effects supervisor Daniel Sudick (Marvel's "Captain America: The Winter Soldier," Marvel's "The Avengers").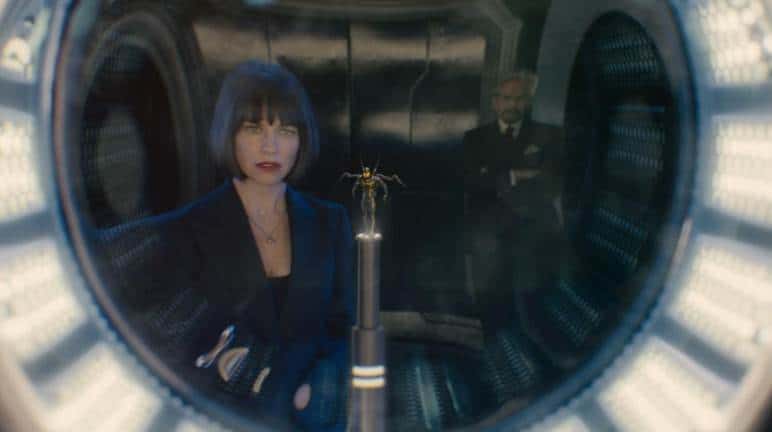 Get set for Marvel's "Ant-Man" to deliver a high-stakes, tension-filled adventure on July 17, 2015.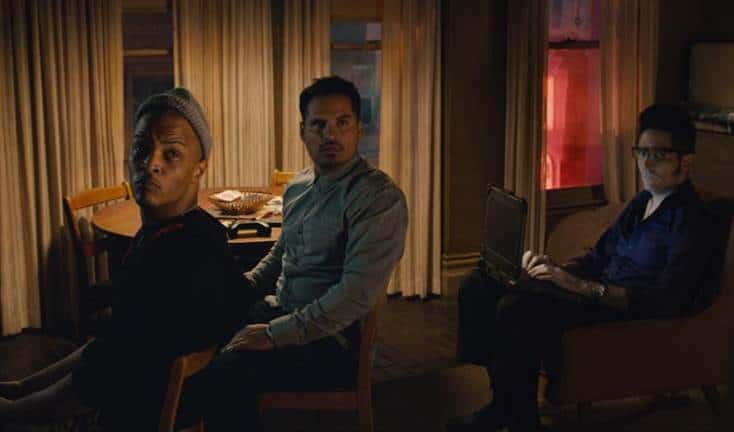 THE MARVEL CINEMATIC UNIVERSE
In 2015 Marvel Studios continued its streak of pleasing fans and critics alike with the release of the box-office blockbuster sequel "Avengers: Age of Ultron." The film opened to over $191 million at the box office and has gone on to gross more than $1.2 billion at the worldwide box office and counting.
In 2014 Marvel Studios released "Captain America: The Winter Soldier" and "Guardians of the Galaxy," the top-grossing domestic film of 2014 with $333.2 million and $772.8 million worldwide. "Captain America: The Winter Soldier," which broke the opening record for an April release by earning $95 million in its first weekend, went on to gross more than $711 million worldwide.
In 2013 Marvel produced the mega hits "Thor: The Dark World" and "Iron Man 3." The two films have earned over $644 million and $1.2 billion worldwide, respectively, since their openings. In 2012 Marvel's critically acclaimed "The Avengers" set an all-time, domestic three-day weekend box-office record at $207.4 million. The film went on to gross over $1.5 billion worldwide, becoming Disney's highest-grossing global and domestic release of all time.
Like ANT-MAN on Facebook
Follow ANT-MAN on Twitter
Visit the official ANT-MAN site
ANT-MAN opens in theaters everywhere this Friday, July 17th!
Becky
Wife, mother, grandma, blogger, all wrapped into one person, although it does not define her these are roles that are important to her. From empty nesters to living with our oldest and 2 grandchildren while our house is rebuilt after a house fire in 10/2018 my life is something new each day.