How to Meet Your Favorite Band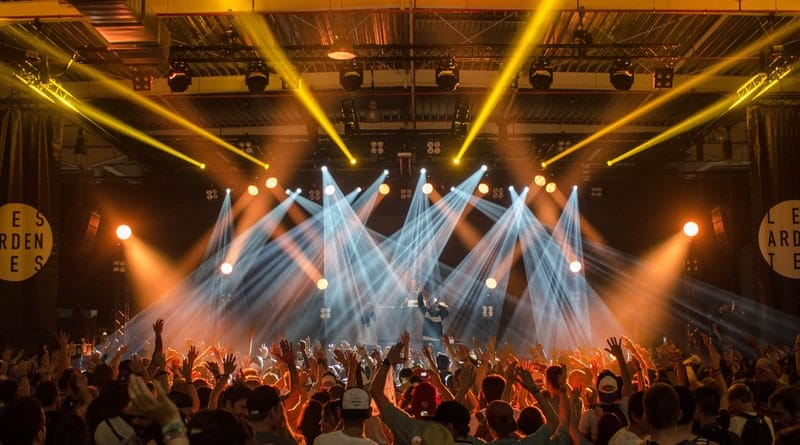 Becky
Newly middle-aged wife of 1, Mom of 3, Grandma of…
Whether they're a regional or international success, there are as many different ways to meet your favorite band as there are reasons why! From posting pics on all your social media accounts of you standing beside them to sharing with them how you can further help to promote them, here are some tips on how to accomplish your goals:
Launch (or Join) the Band's Fan Club
If the band doesn't already have an established fan club, start one; or, start a new, different one where you feature different content on it from their original one. For example, if you travel to amazing places around the world to see the band live, your website might focus on the band from the perspective of a traveling fan (you)!
Your website can include how you got the tickets for the show or one of several possible hotel locations in the area to stay (for safety reasons, don't be specific until days after you've returned home).  For each city, you might feature links and creative content about different cafes, local pubs, or great late-night spots to grab something to eat after the show.
Get enough followers to your website, and you could have the eateries and other businesses pay you for space/advertisement on your website! Eventually, if you do this thoughtfully, your favorite band will notice and appreciate your professional approach to promoting them!
Buy (or Win) VIP Tickets
The closer you are to the band physically, the better chance you have of not only being noticed by them, but also of observing details about the show. It's hard to see the performers if you're in the nose-bleed seats sharing binoculars.
If you've created your own band-centric website, you can review the show (from your great VIP seats). Use your site to mention how awesome the VIP seats were, as well as any other privileges (free food before and during the show, upscale bathrooms, comfy seats, more legroom between rows, etc.).
If you complement and draw attention to the venue (with actual links to the venue's own website), you can build a strong relationship with the venue's manager and/or owner – furthering your chance of being able to meet the band (not as a crazed fan, but as a knowledgeable, thoughtful individual who understands and appreciates their art!) Plus, sitting up close increases your chance of being noticed by one of their roadies (who are often instructed to invite audience members for a meet-and-greet after the show).
Arrive Early, Leave Late
Get to the gig early. If the actual band is still not on the bus, their staff and friends are. If you're noticed hanging around the venue, you increase your chances of being invited on the bus and/or backstage. The same holds true for after the performance. If you're given the opportunity to hang out with the band, have some intelligent and thoughtful comments to share and questions to ask about their songs, their influences, or their backstory . Ask about their approach to music, their favorite type of venue to play, or who inspires them. Even if you've read every article about them and listened to every interview, there's always something new to learn.
Standing there wide-eyed and screaming like a fool will make you memorable – but in a negative way. Your favorite band members are people, too. Chat with them like you would with your friends. Don't put them on a pedestal or make yourself seem unworthy of being in their presence. They're individuals too, and – without fans like you (buying, listening to, and promoting their music and products), they wouldn't be able to make their living as professional musicians!  They need you as much as you love their music in your life!
A One-Time Meeting or Adding Value?
If you simply want to meet your favorite band and get a couple of pictures with them and then go back to your life, job, and family after having crossed that goal off your "bucket list", then join their fan club, arrive early, stay late, go to their meet-and-greets at music stores, and enter radio and other contests to win backstage passes.
If you want to add value to their lives (as their music has done to yours) however, then launch a website filled with informative, entertaining, and well-written content about them and where they play. If you're not a great writer, surely someone in your circle of family and friends is – rally their support (and the support of a web designer, a graphic designer, and other creatives). Differentiating yourself from all the other "fans" out there will make a positive, lasting impression.
Becky
Newly middle-aged wife of 1, Mom of 3, Grandma of 2. A professional blogger who has lived in 3 places since losing her home to a house fire in October 2018 with her husband. Becky appreciates being self-employed which has allowed her to work from 'anywhere'. Life is better when you can laugh. As you can tell by her Facebook page where she keeps the humor memes going daily. Becky looks forward to the upcoming new year. It will be fun to see what 2020 holds.