A MONSTER CALLS – Photos From Literary Screening in NYC!


Featuring appearances by Patrick Ness, Libba Bray, David Ebershoff, Barry Goldblatt, Jenny Han, Diego Leon, David Levithan, Emily Lockhart, Riva Marker, Daniel José Older, Maria Russo and Martin Salomon Jr.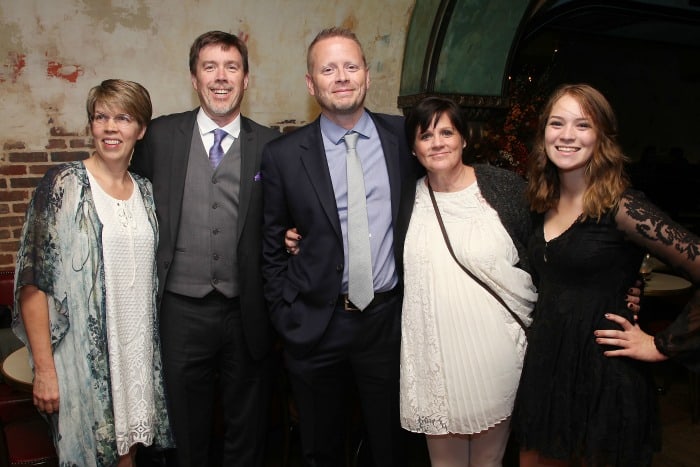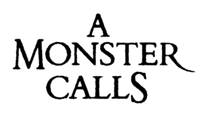 Directed by J.A. Bayona ("The Impossible," "The Orphanage")
Written by Patrick Ness, based on his novel A Monster Calls
Starring Sigourney Weaver, Felicity Jones, Toby Kebbell, Lewis MacDougall, and Liam Neeson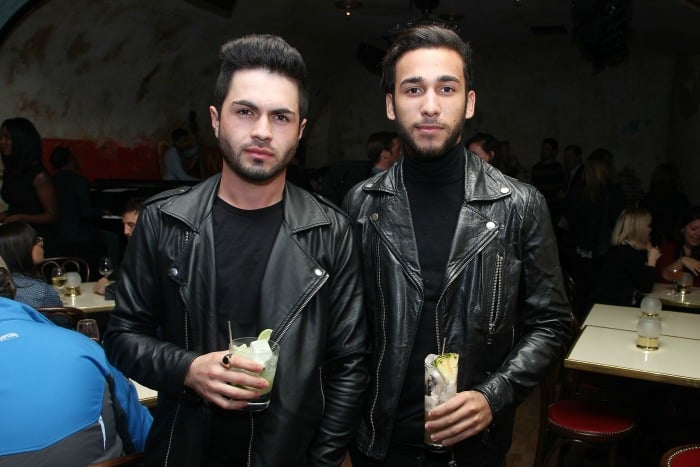 A visually spectacular and unabashedly emotional drama from director J.A. Bayona ("The Impossible"). 12-year-old Conor (Lewis MacDougall) is dealing with far more than other boys his age. His beloved and devoted mother (Felicity Jones) is ill. He has little in common with his imperious grandmother (Sigourney Weaver). His father (Toby Kebbell) has resettled thousands of miles away. But Conor finds a most unlikely ally when the Monster (portrayed by Liam Neeson in performance-capture and voiceover) appears at his bedroom window one night. Ancient, wild, and relentless, the Monster guides Conor on a journey of courage, faith, and truth that powerfully fuses imagination and reality.
Rated PG-13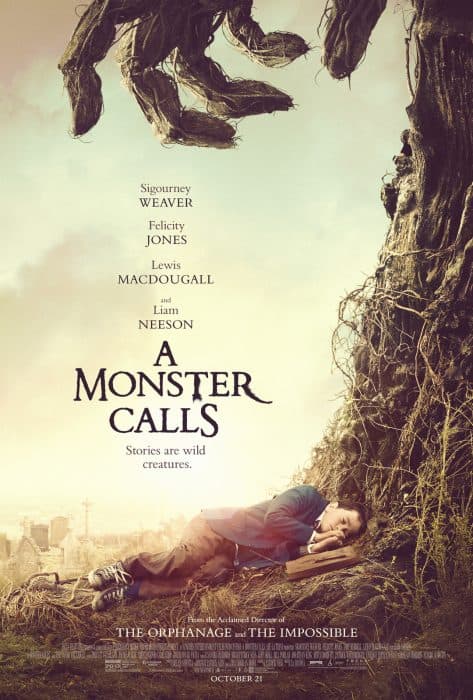 For more info, please follow the film on social:
Official Site | Facebook |Twitter | Instagram |#AMonsterCalls