My Favorite Childhood Books….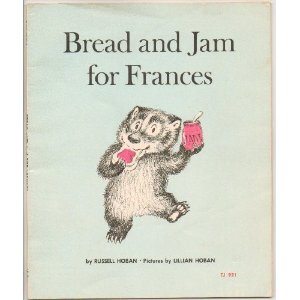 Becky
Newly middle-aged wife of 1, Mom of 3, Grandma of…
Do you have favorite childhood books? When I was a child I loved to read… I loved to be read to also. So when I had my own kids I loaded up on my most favorite books and will save them for my own grandchildren someday. Do you have favorites? I have such a big list I felt maybe others would be happy to have some new reads for their children or grandchildren.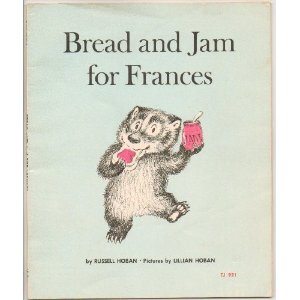 1.Bread and Jam for Frances (I Can Read Book 2)
-I have always enjoyed Frances, something about her laying out her lunch with her pretty napkin and organization. This is a fun book and with it having a series you can enjoy, like I did, alternating book.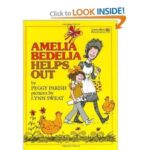 2.
Amelia Bedelia Helps Out (I Can Read Book 2)
– I always thought Amelia was so funny; ok a little dumb but that is what made her so funny. You never know what Amelia would do next. Also her name was fun to say..lol Amelia Bedelia. I also enjoyed how the author took common day phrases that can mean 2 things and she would do the literal version. To this day if asked what book will I read I pick her for fun.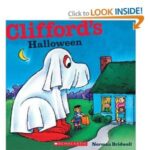 3.
Clifford's Halloween (Clifford 8×8)
– There is just something about a big, red, dog who gets to dress up for Halloween, don't you agree? Clifford was another of my favorite books growing up as a child. When my kids were in elementary school I would always buy a Clifford book when the Book Club sheets would come home. Clifford is always getting himself into some type of crazy situation.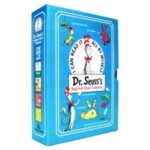 4.
Dr. Seuss's Beginner Book Collection (Cat in the Hat, One Fish Two Fish, Green Eggs and Ham, Hop on Pop, Fox in Socks)
— I LOVED Dr. Seuss as a child. My very favorite book was the Alphabet Book. Here I am over 38 years later and I can still remember "big F little f what begins with f; four fluffy feathers on a fiffer feffer feff."… there are many others I love like those in this collection:
Cat in the Hat, One Fish Two Fish, Green Eggs and Ham, Hop on Pop, Fox in Socks.
These are just a 'few' of the wonderful Dr. Seuss books. I almost went broke when my kids were young buying every single one I could. What is your favorite Dr. Seuss book?
5. My last
favorite book
was called Me Bear. It was a book my Grandma Ryan read to me every time I could get that chance to sit on her lap. It was her voice (she would do a gravily deep-ish voice when she was the shy bear) and a different voice when she did the little boy's voice. She had 13 grandchildren and I do not know how many of us had that book read to us; but I know I did many, many times. So much so that it was hardly in one piece back when my kids were just little. Grandma said it was my favorite and she gave it to me. I was so afraid that it would get ruined so I kept it in a plastic bag. One time I looked and looked for that book (its not even on Amazon) and found it with a book collector. That book's price was embedded into the book for I think it was 29 cents. I paid $50 for that book just to have a copy to someday read to my own grandchildren. If I am able to find a picture of it/take a picture of it I will edit this post to show it.
Books are so important to our children, to our grandchildren. A book can take you to a place where you can escape, be somewhere else or be someone else. Reading always gives you one on one time and helps kids to further themselves in school. Make sure you take time to read to your child, grandchild when you can. Libraries are full of books; so never a reason not to!
Disclosure: Some of the links in this post are 'affiliate links.' This means if you click on the link and purchase the item, I will receive an affiliate commission.
Becky
Newly middle-aged wife of 1, Mom of 3, Grandma of 2. A professional blogger who has lived in 3 places since losing her home to a house fire in October 2018 with her husband. Becky appreciates being self-employed which has allowed her to work from 'anywhere'. Life is better when you can laugh. As you can tell by her Facebook page where she keeps the humor memes going daily. Becky looks forward to the upcoming new year. It will be fun to see what 2020 holds.