NEW FEATURETTE: "#TheMiddle" Available at ABCMedianet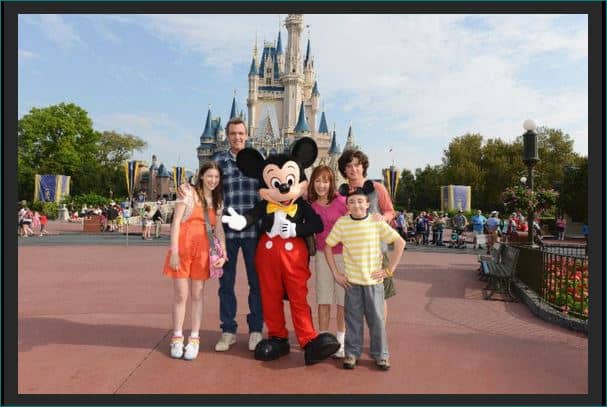 Becky
Newly middle-aged wife of 1, Mom of 3, Grandma of…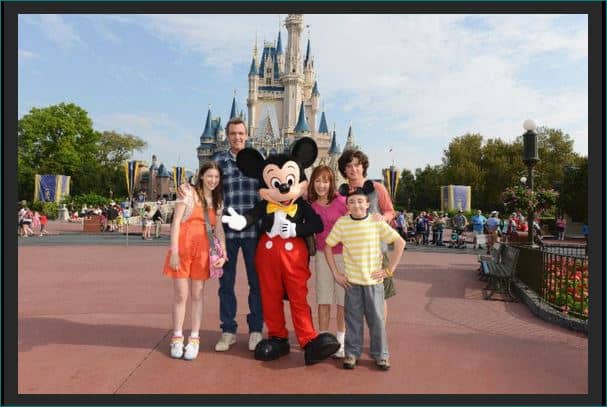 NEW FEATURETTE: "#TheMiddle" Available at ABCMedianet
Ever since "The Middle" has come to ABC, I have enjoyed this show. The characters resemble 'real-life' people. They struggle with making ends meet with two working parents. You have the 'popular' older brother who thinks his sister is embarassing, and that his parents aren't cool. A daughter, that is always trying to be accepted into the 'in' crowd by trying any club or sport she can get into; and puts her whole 'self' out there. Then there is Brick, the youngest child who has his own little world of reading books and whispers to himself one word out of his sentence once or twice during each show.
The family is easy to like and always makes me wonder what adventure or situation they will be embracing next. This show is definitely worth your time! Catch the Season Finale and see for yourself how enjoyable it is and you will be waiting for it to start up again when it comes back.
Here is a little information below about the Season Finale which will air May 21, from 8pm-9pm EST.
SEASON FINALE
THE HECKS EMBARK ON A ROAD TRIP TO WALT DISNEY WORLD AND ATTEMPT TO STAY POSITIVE DESPITE A BARRAGE OF MISHAPS THAT THREATEN TO RUIN THEIR TRIP,
ON THE ONE-HOUR SEASON FINALE OF ABC'S "THE MIDDLE"
"Orlando"/"The Wonderful World of Hecks" – While Sue counts down the days until the Hecks depart on their road trip to Walt Disney World (she won the trip in a "Hands on a Hard Body" contest), Brick begs his parents to take a detour to North Carolina so he can meet his online girlfriend, and Axl anxiously awaits the posting of his final grades as a college freshman. Then, when the Hecks arrive at Walt Disney World, a good time may not be had for all when a series of misfortunes threaten to put a damper on their trip, on the one-hour season finale of "The Middle," WEDNESDAY, MAY 21 (8:00-9:00 p.m., ET) on the ABC Television Network.
"The Middle" stars Patricia Heaton as Frankie, Neil Flynn as Mike, Charlie McDermott as Axl, Eden Sher as Sue and Atticus Shaffer as Brick.
Guest starring in "Orlando" are Dale Dickey as Sandy, Courtney Gains as Phil, Teresa Ornelas as Tanya and Kate Frisbee as Disney greeter.
Guest starring in "The Wonderful World of Hecks" are Mitch Silpa as Todd, Mindy Cohn as Kimberly, Kate Frisbee as Disney greeter, Connor McCabe as Timothy, Jeremy Palko as Brian, Tim Goodwin as man and John Wayne Shafer as patron #1.
"Orlando" was written by David S. Rosenthal and directed by Eileen Heisler.
"The Wonderful World of Hecks" was written by Tim Hobert and directed by Lee Shallat Chemel.
"The Middle" is broadcast in 720 Progressive (720P), ABC's selected HDTV format with a 5.1 channel surround sound. This program carries a TV-PG,L parental guideline.
For more information on "The Middle," visit ABC.com/TheMiddle
Middle-aged, middle class and living in the middle of the country in Orson, Indiana, Frankie Heck is a harried wife and mother of three who uses her wry wit and sense of humor in an attempt to get her family through each day intact.

"The Middle" stars Patricia Heaton as Frankie, Neil Flynn as Mike, Charlie McDermott as Axl, Eden Sher as Sue and Atticus Shaffer as Brick.

"The Middle" is executive-produced by Eileen Heisler and DeAnn Heline. "The Middle" is from Warner Bros. Television.
Follow us on:
Facebook www.facebook.com/TheMiddle
Twitter @TheMiddle_ABC, #TheMiddle
@ABC_Publicity
Becky
Newly middle-aged wife of 1, Mom of 3, Grandma of 2. A professional blogger who has lived in 3 places since losing her home to a house fire in October 2018 with her husband. Becky appreciates being self-employed which has allowed her to work from 'anywhere'. Life is better when you can laugh. As you can tell by her Facebook page where she keeps the humor memes going daily. Becky looks forward to the upcoming new year. It will be fun to see what 2020 holds.