Nursery Hacks: Furnishing on A Budget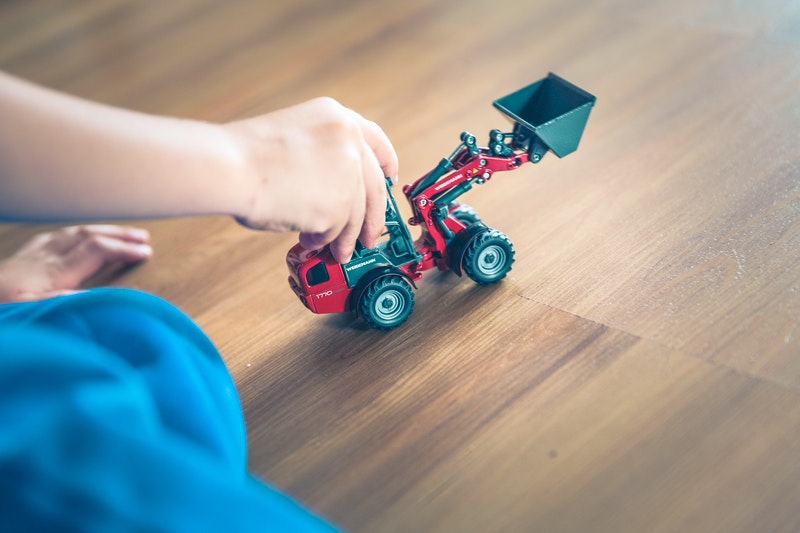 Becky
Newly middle-aged wife of 1, Mom of 3, Grandma of…
If you're planning to decorate a nursery for your kid, the budget might overwhelm you if you haven't prepared well. Perhaps you've seen some elegant nurseries online while researching, and you're interested in implementing similar fancy decorations and gorgeous finishes. Of course, everyone loves trendy decorations for the baby's room. However, if you don't have adequate finances, consider applying some tricks that won't break the bank.
In some cases, you may want to maximise on the things you already have as a way to cut costs. Bubs warehouse playmats may also come in handy to add taste to the nursery. If you do your research well and employ some pocket-friendly tricks, you'll end up with a beautiful nursery at a shoestring budget.
Below are a few tips to decorate your nursery on a budget.
Check What You Have
Before getting started, you need to identify the items you already own in the household. Check out for the furniture and décor that are readily available for you. Consider getting a dresser, glider and crib. Also, think of some of the things you can transform to make decent items. Ensure that they're all in good condition, though. You can update the items by painting, fixing broken parts, and furnishing to make them look new. While some things will require that you dip your hands into your pockets, do your best to exhaust all you can without spending or seeking expert skills.
DIY What You Can
When you are planning to make a nursery for your child, you'll find some items easy to make on your own. Instead of spending on buying the decor, furniture, and other essential items for the baby, use the illustrations on baby books to come up with ideas. You might also find buying the materials you need to make one relatively cheaper than buying a complete item. With the right tools, you can go ahead and build furniture like the crib on your own. Do your research online to get the simple crib building steps that you can use to get everything done at a reduced cost.
Embrace Small Things to Make A Significant Impact
You need to spend your money wisely when purchasing items for your kid's nursery. Various small things in the market are seemingly expensive, yet they don't have any significant addition to the room in terms of looks and functions. It would help if you considered investing in the items that will change the atmosphere of the room for the better. Similarly, it would help if you focused on things that will make the room attractive and relevant to most growth milestones. That will help you meet the needs of your children as they grow. Begin with the basics first before moving to other additions that will change the feel of the nursery. Be careful not to spend money and time on anything you may not need. Think outside the box to get unique and attractive results.
Use Paint
Kids love colourful patterns. Instead of buying expensive wall art, opt to paint the walls with a neutral colour that can change the atmosphere of the nursery. The paintings and statements should be big enough and fun. Paints can make a big difference when used correctly. If you already have a few wall arts, you can use colour to add more decorations that blend well with the existing. You can learn to paint patterns that are relevant to the age of your child.
Add Greenery
Adding greenery in the baby's nursery will make the entire room fancy. You will not only make the room beautiful, but the fresh plants will make the space more inviting and intentional. Choose greenery that's easy to manage and that kicking babies cannot damage. Ensure you plan well to ensure that the greenery doesn't consume more space than it should. Do your research for the best greenery that can be suitable for the kid's nursery when you're having trouble finding one.
Hunt for Discount Items
Some seasons come with friendly discounts on nursery items. If you're not in a hurry, wait for the seasons when most prices fall. That doesn't mean everything stops until then. You can start decorating the nursery early using the available materials as you wait for the discounts to pop up in the marketplace. For notifications, you may have to consider registering on multiple online platforms that provide offers on baby items. You can also take advantage of the coupons offered by online sales. During the big offers season, you may even end up getting free wall arts as businesses are looking to attract more customers. As such, you'll have plenty of fancy stuff for the kid's room.
Use Books and Toys
Books can sometimes do the magic. You can arrange books and toys magically to bring the room into a lively space. Have in mind, though, that the kids will use the books and toys to play anyway. While you set the books on the storages, ensure the colourful images appear beautifully to add décor to the room. When purchasing the baby items such as baskets, go for those with toy shapes and colourful options to provide storage and decoration at the same time. You may also toss in some spare books to get a pop of some colour. As such, babies can get used to images and patterns that keep them happier in the room, even when they won't be using them for a while.
Skip the Fancy, Go for The Cheap
It's easy for parents to impulsively buy fancy items that they don't need in the baby nursery. While many of the items may seem cute for a nursery, some may only make sense during the first few months. You need to skip such and go for the gorgeous sets of baby items that are affordable and that you can use for longer. However, be sure that the things you purchase can cater to the baby needs for the required period. If you're looking for more colour, consider updating the items to fit your needs.
Conclusion
The process of making your baby's nursery great can be daunting. However, following the above guide will get you covered. A couple of online stores give a variety of options that could fit your tight budget. You only need to shop wisely to make the difference. Bubs warehouse has multiple baby items that will change the look and feel of your baby nursery.
Becky
Newly middle-aged wife of 1, Mom of 3, Grandma of 2. A professional blogger who has lived in 3 places since losing her home to a house fire in October 2018 with her husband. Becky appreciates being self-employed which has allowed her to work from 'anywhere'. Life is better when you can laugh. As you can tell by her Facebook page where she keeps the humor memes going daily. Becky looks forward to the upcoming new year. It will be fun to see what 2020 holds.