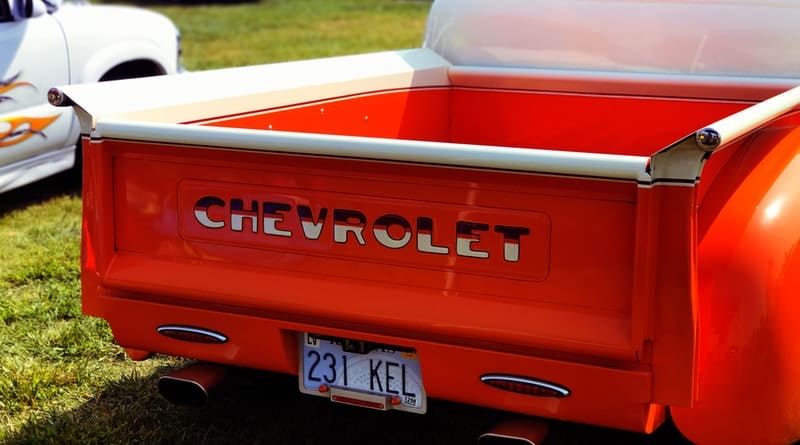 Becky
Newly middle-aged wife of 1, Mom of 3, Grandma of…
Whether you have a brand-new truck that you can't wait to trick out or an older one that you'd like to improve, there are plenty of accessories and add-ons available for pickups. Many of these are fairly affordable and can enhance the appearance and performance of your truck. With the help of experts at Holden Dodge Chrysler Jeep Ram, we've compiled a list of some accessories that you can add to any truck, new or old.
Bed liners: Bed liners come in different variations, mainly spray-in or drop-in. Drop in liners are molded plastic made to fit into the bed of a specific make and model of truck, so they're harder to come by for used vehicles but are a good option to look out for if you're buying a new truck or have recently. Spray-in liners can be added to any bed, and form a rugged, protective barrier that seals your bed against water, chemicals, and loose cargo. This will help keep your bed from rusting, and also prevent your cargo from scraping against a metal bed and potentially being damaged.
Storage boxes: If you want more storage for smaller items like tools, in-bed storage boxes are a great option. Some manufacturers offer in-bed storage boxes formed specifically for their trucks, like RAM's RAM Box system, but you can also buy boxes from auto parts stores. Able to be bolted on to the truck, and often lockable, in-bed storage boxes are also a great place to store valuables while you're on a job site.
Mud flaps: Not only do mud flaps serve the purpose of protecting both your vehicle and others from water, mud and debris kicked up by your tires, but they can also be decorative. With many patterns and designs available, you can find mud flaps with your favorite sports team logo or ones that feature the name of your truck's manufacturer. You can also invest in personalized mud flaps with your business logo on it if you use your truck for work.
Bed covers: Bed covers, which come in hard and soft varieties, serve multiple purposes. A cover can protect your cargo from the elements, so you'll be glad for it if it starts to rain or snow and you have something in your bed. Some can also be locked into place, which can prevent someone from taking your belongings. A bed cover will also make your truck more streamlined, both in appearance, covering up the assortment of things in your bed, and also as far as driving goes, which would improve gas mileage.
Tie-downs: Tie-downs give you secure places to anchor any cargo or load that you need to tie down with ropes, bungee cords, or ratchet straps. Some trucks come with tie-downs built into the bed, but you can also buy them through a dealer or auto parts store and have them installed. If you plan on transporting larger cargo like furniture in the bed of your pickup, tie-downs are a must have.
There's so much you can do to make your pickup more useful, unique, and efficient. You can opt for one or all of these accessories to improve your truck experience and get even more out of your pickup. Want more? Talk to your dealer or check out your manufacturer's website for even more add-ons.
Becky
Newly middle-aged wife of 1, Mom of 3, Grandma of 2. A professional blogger who has lived in 3 places since losing her home to a house fire in October 2018 with her husband. Becky appreciates being self-employed which has allowed her to work from 'anywhere'. Life is better when you can laugh. As you can tell by her Facebook page where she keeps the humor memes going daily. Becky looks forward to the upcoming new year. It will be fun to see what 2020 holds.