How to Plan a Romantic Getaway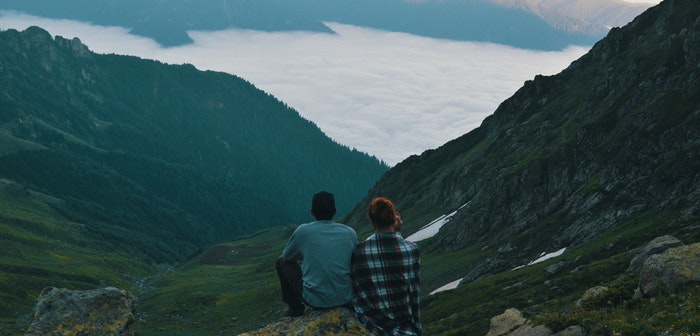 Becky
Newly middle-aged wife of 1, Mom of 3, Grandma of…
Every now and then, we all need to get away from it all, from the daily grind, and the niggles of everyday life that gradually wear away at our sanity. Taking a break is like hitting the pressure release valve on your life, letting out the stress that is constantly building up throughout our lives. Whether it's our job, the pressures of education, or just life generally, we all need to take some time out now and then to take in a change in scenery and to rest and relax.
Those of us who are lucky enough to have a partner or spouse who we can take away with us have an extra incentive for making time to arrange a break. A romantic getaway is one of life's greatest pleasures and one of the most relaxing and memorable experiences that we can hope to experience. Planning the perfect romantic getaway, like everything else in a relationship, requires thought and planning.
Here is a quick guide to putting together the perfect romantic getaway for you and your partner to ensure that you are able to make the most of whatever time you are able to take out of your busy lives to spend with one another.
Set a Budget
The first step in choosing the perfect location for your romantic getaway is to set yourself a realistic budget. You will need to find the right balance between how much you want to spend and how much you will need to spend to reach your dream destination and, hopefully, have some cash spare to have a good time while you're there. You will have to consider the type of accommodation that you are looking for, as well as how you will transport yourself, both to your destination and around once you get there. These practical considerations will largely dictate your budget.
Choose a Location
Once you have an idea of your budget, you can then begin to look at potential destinations which fall within this price range. If you will only be spending a short amount of time away, then you will want to choose somewhere that can be reached as quickly as possible; if you only have a weekend to spare, you don't want to spend a day traveling.
If you're looking for a reasonably priced, yet special, break then check out offers from Tewkesbury Park Hotel.
See Also
Plan Activities
For a romantic getaway, you will want to take a night or two out for some romantic fine dining, so before you leave, do some research to discover the most romantic restaurants near to where you will be staying. The best source for this information will be online travel guides for the area you will be visiting.
A picnic is also a wonderful way of enjoying each other's company while also taking in the scenery or architecture of your holiday destination. It is the quintessential couple's activity and is also an excellent opportunity to sample the local delicacies.
There are few pleasures in life quite as uniquely wonderful as a romantic getaway with a partner. Whenever you are both able to take the time out to spend together on a romantic getaway you should take full advantage of the situation. To do so, you will need to make sure that you plan as much as possible beforehand.
Becky
Newly middle-aged wife of 1, Mom of 3, Grandma of 2. A professional blogger who has lived in 3 places since losing her home to a house fire in October 2018 with her husband. Becky appreciates being self-employed which has allowed her to work from 'anywhere'. Life is better when you can laugh. As you can tell by her Facebook page where she keeps the humor memes going daily. Becky looks forward to the upcoming new year. It will be fun to see what 2020 holds.