My Little Pony Equestria Girls-Legend of Everfree Activities and Clips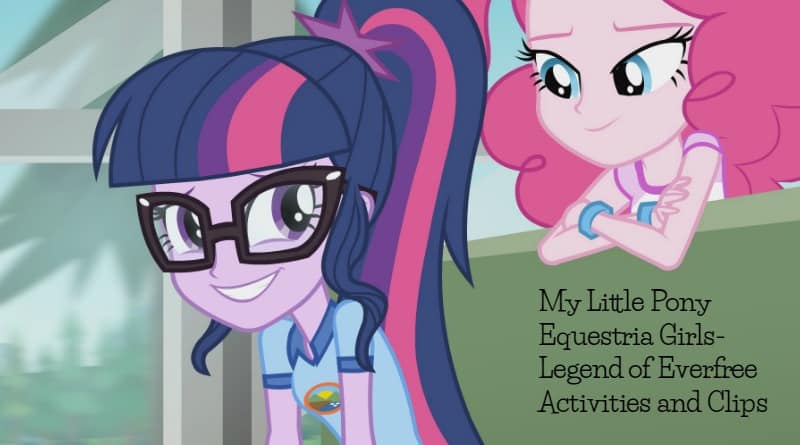 Becky
Newly middle-aged wife of 1, Mom of 3, Grandma of…
My Little Pony Equestria Girls – Legend Of Everfree sets up camp on November 1, 2016
Review:
Disclosure: I received this movie for free in exchange for my opinion, my opinions are mine alone.
I'm just obsessed with My little Pony, I have been since the 90's, my prime! However, they sure have changed and came along way!
We are road tripping today and enjoying lots of rest and movies. My son and I really enjoyed My Little Pony Equestria Girls Legend of Everfree! The animation quality was very vivid and eye catching.
Watching the girls travel to Camp Everfree was very interesting, loved watching them discover the magic with in them selves. Some times you just need your friends to show you the way.
Our DVD copy included an authentic patch inside! The special kid in your life can feel like they are at camp ever free too.
My little pony will be on my Christmas shopping list this year, I'll have some very happy girls and boys.
Make sure to grab your copy too!
DVD includes bonus features:
-Audio commentary
-Bloopers
-Sing-Alongs
Blu-ray™ + DVD + Digital Download combo and in a DVD + Digital Download combo from Shout! Kids. This is a really cute movie, and it's a little spooky, perfect for Halloween! There are also lots of goodies available…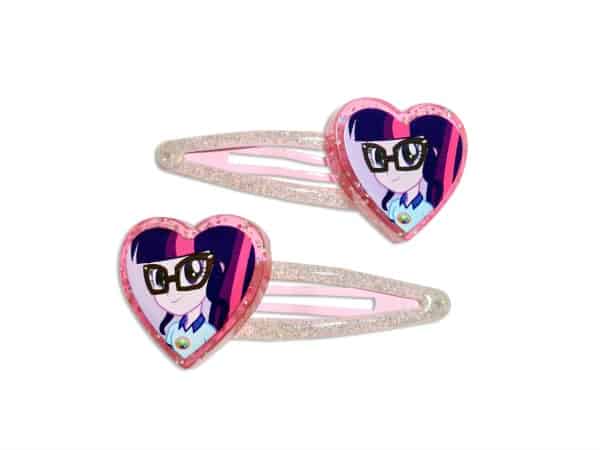 The camp patch that comes in each copy is a great way for kids to make their own camp uniform, like the girls on the movie art!
You can download the "Camp Everfree" camp patch.
My Little Pony Equestria Girls: Legend Of Everfree (2016) Arriving At Camp (HD)
My Little Pony Equestria Girls: Legend Of Everfree (2016) Camp Everfree Activities (HD)
My Little Pony Equestria Girls: Legend Of Everfree (2016) Baking & Birds (HD)
Fresh air – check. Starlit nights – check. Scary stories – freaky deaky! The Equestria Girls are leaving the halls of Canterlot High School for a field trip to Camp Everfree. However, they get more than canoeing and camp fires when the magic begins to wreak havoc on the camp. They're surprised to find a magical force is causing strange things to happen, and the girls seem to be developing new powers. The Equestria Girls will have to work together to control the magic or it will destroy their beloved camp!
For pony fans ordering their copy directly from Shout Kids, a free poster is included.
Copies of the film for sale in Walmart will include a pair of Twilight Sparkle barrettes!
Copies at all other retailers come with an adorable "Camp Everfree" sew-on camp patch. This can be used for a fun activity – making your own camp uniform!
Download 3 Fun Coloring Sheets in pdf format.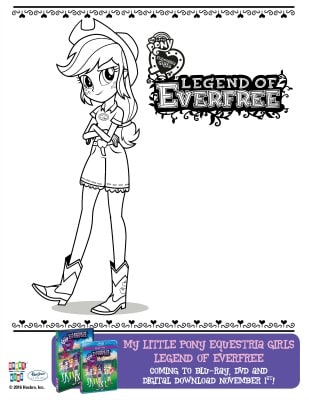 Legend of Everfree Coloring Sheet 1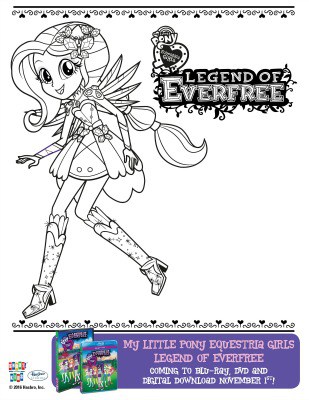 Legend of Everfree Coloring Sheet 2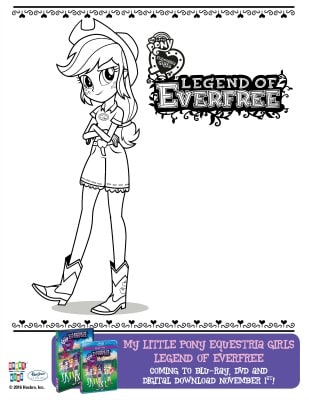 Legend of Everfree Coloring Sheet 3
Disclosure: Some of the links in this post are 'affiliate links.' This means if you click on the link and purchase the item, I will receive an affiliate commission.
Becky
Newly middle-aged wife of 1, Mom of 3, Grandma of 2. A professional blogger who has lived in 3 places since losing her home to a house fire in October 2018 with her husband. Becky appreciates being self-employed which has allowed her to work from 'anywhere'. Life is better when you can laugh. As you can tell by her Facebook page where she keeps the humor memes going daily. Becky looks forward to the upcoming new year. It will be fun to see what 2020 holds.