Pre-Listing Priorities For Homeowners Who Want Top Dollar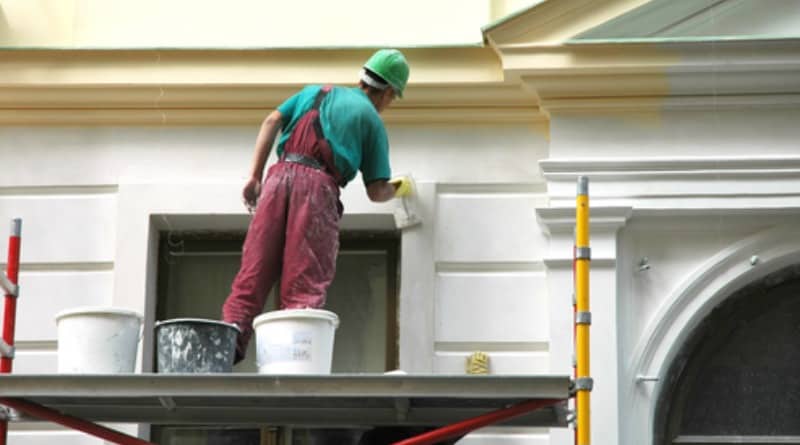 Becky
Newly middle-aged wife of 1, Mom of 3, Grandma of…
One of the most common questions asked of real estate agents when first-time home sellers are thinking about listing their home is, "What home improvements should I make?"
Depending on the condition of your house and the health of the market in your area, most home sellers should spend very little in prepping their home for sale but some homes could benefit from minor renovations to garner top dollar.  To determine if yours is one, read on:
Maintenance
It's not sexy or fun but the truth is, buyers expect and want a home to be well-maintained over having flashy updates. If you are unsure of what might be important, hire a local home inspector for a pre-sale inspection. These are typically shorter in duration than a full home inspection and cost less too — usually only $100 to $200. The inspector will look at the major items that can give a buyer anxiety such as roof condition, foundation, water intrusion in crawl spaces and basements, pest activity and siding. Many of these items if found deficient, are costly and if found in your home, should be the first place you funnel money. If you don't, buyers will find these problems with their own home inspector and you could face a surprise when they ask for a roof replacement or $10,000 off the selling price a few weeks before your home is expected to close.
Additionally, tidy your yard and ensure any organic material is pulled away from siding and roof lines. Inspect your exterior for fascia boards for missing paint, rotted boards, loose siding or gutters that are bent or clogged. Remember the exterior of your home is the first thing a buyer sees and its condition communicates a first impression of the overall maintenance of the home.
Kitchen
Once you have taken care of major maintenance, now it's time to focus on beautifying your home without spending gobs of money. Kitchens are the most important room of a home. Remember buyers want to put their own style into a house so don't spend $50,000 on a kitchen remodel.  If your cabinets are tired, worn, or falling apart, a good solution might be a cabinet refacing. Typically, refacing costs half of a remodel but will provide the same wow effect on a buyer.
Another alternative is to paint your existing cabinets with Annie Sloan's chalk paint. Advantages of this type of paint over traditional latex are it's environmentally friendly, has low VOC's, no odor, and is easy to apply. Since it comes in a variety of colors, you can easily match the right paint to your existing countertops for a uniform look.
There are other inexpensive ways to update a kitchen. Declutter your counters to make them seem more spacious and aim to keep only three major items visible (such as a toaster, knife block or coffee maker). Also, consider a fresh coat of paint using the 2017 color palette as inspiration.
Flooring
If your flooring looks like the kids spilled grape juice on in one too many times or pet stains keep it from looking its best, you can do one of two things: Offer a buyer a credit for flooring at closing or replace it before listing. New flooring makes a home seem clean and fresh.
Nowadays, buyers prefer hardwood flooring over carpeting, especially in main gathering areas such as family rooms and dining rooms. It's more durable, traps less dust and dander, is easy to install, and complements many home decorating styles. Installing hard flooring doesn't need to be expensive. There are many forms of hard flooring that look as realistic as traditional hardwoods for a fraction of the cost. Engineered wood floors, bamboo, cork, and parquet are among the options. Many of these floor products can be purchased for slightly more than carpet but will yield greater returns on your selling price and get more buyers in the door to look at your home.
Becky
Newly middle-aged wife of 1, Mom of 3, Grandma of 2. A professional blogger who has lived in 3 places since losing her home to a house fire in October 2018 with her husband. Becky appreciates being self-employed which has allowed her to work from 'anywhere'. Life is better when you can laugh. As you can tell by her Facebook page where she keeps the humor memes going daily. Becky looks forward to the upcoming new year. It will be fun to see what 2020 holds.