Here Are Some Of The Most Under-Rated Stag Party Ideas And Destinations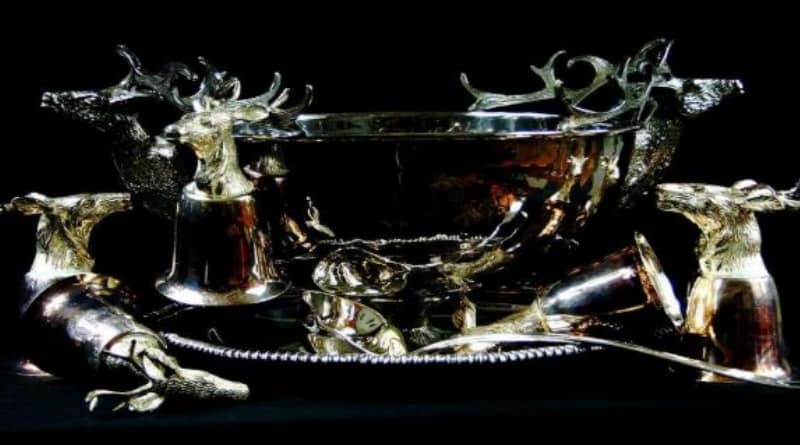 Becky
Newly middle-aged wife of 1, Mom of 3, Grandma of…
Don't Just Party, Travel
If you really want to have a good bachelor party, don't just get a keg and the local floozy. Really go all out. How much do you care for the groom? And when you're getting hitched, don't you want him to afford you the same courtesy? Or, if you are married, and one of your single buds is getting married; well how else are you going to get away from the wife and party like you were single? (SHH!!! Don't give away the secret!)
When is the last time you traveled to an exotic locale? Have you ever had a bachelor party in Vegas? What about London? Or in Paris? But those are some traditional locations; why don't you party like a group of real man-animals and hit the Australian outback? Or you could take a trip to the land of kiwi.
You might want to find your next "Stag Do" in Auckland, New Zealand; you'll be surprised at some of the activities available to you—multiple packages and accommodations are available to help you make the best choice for the future groom.
Your main man's going to, ideally, be tied down for the rest of his life after this night, so it's integral you show him a good time; and New Zealand girls are known to enjoy a good soiree! Everybody wins.
The Intrigue Of Traveling To Distant Places
Travel itself can be key to your party. Have you ever heard of the Trans-Siberian railway? Traveling across it takes a week! You might just have a week-long bachelor extravaganza aboard a vodka-soaked first-class Russian train before your friend gets married; if that's something feasible for your group.
Keep in mind you don't have to do things traditionally. You can do a bachelor party a full month before the actual wedding. This will allow stresses of the morning after to keep from impugning the wedding itself. There are certainly grooms hung over throughout their wedding. You don't want your best pal in such a way, do you? Well…of course every situation is different.
The best destinations will depend on your locality. If you're centralized in the United States Midwest, you've got a lot of options open to you nationally; from Corpus Christi to San Diego to Los Angeles, Seattle, New York, and Chicago. There are some prime beach locations on the east coast as well, like Ocean City, Maryland. You might be able to find some places that are keen on a bachelor party, but off the "beaten trail", as the saying goes.
And while booze, as well as exotic dancers, are apt to be prime components of most raucous bachelor parties, you might pair the event with other activities as well. Parasailing, hang-gliding, bungee jumping, parachuting, water-skiing, kegs, and consequences—you get the idea! There are plenty of activities to pursue.
Make Sure The Party's A Party
What you want to avoid is half a dozen or more guys sitting around in a circle drinking beer and smoking. Everyone is too tired to stay but understands they can't leave, and so try to pass time. No, you want activity. You want there to be excitement, confusion, insanity, laughs, and memories. Depending on the marriage, these could be some of your last good times together with your friend.
Pair a dream vacation with a bachelor party and you've got an event that everyone involved in may remember for the rest of your lives! Also, remember: you throw a downright effective bachelor party, don't be surprised if your pals do the same for you when it's your turn!
Becky
Newly middle-aged wife of 1, Mom of 3, Grandma of 2. A professional blogger who has lived in 3 places since losing her home to a house fire in October 2018 with her husband. Becky appreciates being self-employed which has allowed her to work from 'anywhere'. Life is better when you can laugh. As you can tell by her Facebook page where she keeps the humor memes going daily. Becky looks forward to the upcoming new year. It will be fun to see what 2020 holds.