It's a Ruff Choice! How to Find the Perfect Family Dog for Your Children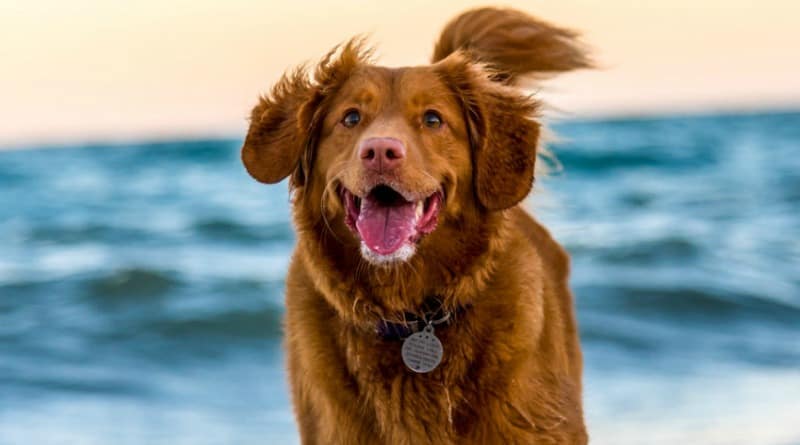 Becky
Newly middle-aged wife of 1, Mom of 3, Grandma of…
More than two-thirds of all U.S. households have a pet. Are you ready to join them with your own family dog?
Having a dog is different than having a goldfish, or even a cat. Choosing the right dog often takes more work, since these big pets require a little more care than most pets.
But with the right information, you can easily choose the best family dogs, and get a companion that will warm your household for years to come. Keep reading to learn how to make the best choice!
Does the Breed Matter?
Many guides will tell you that certain breeds make better family dogs than others. However, that's not a surefire way to choose.
Some breeds are bred for certain traits, which may or may not make them ideal as family pets. For example, herding dogs like collies often have a protective streak, which some families may desire.
But keep in mind that dogs are also individuals, and a certain breed doesn't guarantee certain traits. Other factors, like training and prior experience, can be far more important in making a dog suitable for your family than just their breed.
With that in mind, here's how to choose the perfect companion animal for your home.
1. Consider the Care
Some dogs require more care than others. No matter what their temperament is, you'll want to make sure to choose a dog that requires care you're all willing and able to keep up with.
For example, is it a breed that needs lots of exercises? If that's the case, you'll either need to have space where your dog can run and play or the time to walk them more than once every day.
Does the dog have long hair? In that case, they'll require regular grooming, including brushing and some trips to a professional groomer.
Caring for a dog can be a lot of work, but some dogs are more low-maintenance than others. Make sure your family is prepared with the time, energy, and money to give a dog what it needs — otherwise, that's not fair to your pet.
2. Think About Size
Both big and small dogs can suit families of all kinds. It's a misconception that good dogs for kids always need to be small dogs. However, it's also important to consider the other ways size will affect your dog's ability to fit into your household well.
Small dogs actually tend to have more energy than big dogs. However, bigger dogs will require longer walks or runs before they get tired.
If you have a small apartment, a big dog may never feel comfortable there, no matter how often you walk it. Make sure you choose a dog that can thrive in your living situation.
3. Understand Dog Personalities
Just like people, dogs have their own personalities.
Some dogs are calm, while others get stressed out easily. Some dogs tend to play rough, while others are shy and gentle. Some dogs, like border collies, are easy to train, while others, like Boston terriers, tend to be stubborn (more information here).
However, those personality traits are more complicated than you might think. Easy to train sounds good, but these fast-learning dogs can also get bored easily and will get frustrated without enough stimulation.
The best personality will sync well with your family. If you have older kids and a yard where they love to run and play, you might not want to get a shy dog that would rather have less intense stimulation, for example. If you don't have much time for training, you won't want a super-smart dog that needs mental stimulation to thrive.
4. Know the Energy Level
The energy level can go hand in hand with some of the other factors here, but it's also worthwhile to consider this factor alone.
Even within a single breed, you can find many different energy levels. Some families do best with a high-energy dog that can take part in lots of outings and activities. Other families will do best with a low-energy dog that is content to snooze and relax often.
5. Think About Compatibility with Pets
Of course, you'll want to get a family dog who's compatible with all the human members of your family. But you also need a dog who's compatible with the pets you already have.
Some dogs play nicely with cats, while others might not be gentle enough. If a dog has had bad prior experiences with other dogs, it probably won't do well unless it's the only dog in a household.
Other pets, like rodents, should never be left alone with a dog. Still, you'll want to make sure to get a dog breed that won't get into the cage and harass a small pet when you're not looking.
6. Prepare for Health Issues
Vet bills can get expensive, and you can never perfectly predict when you'll get them. Still, you can help keep things affordable by choosing a family dog with minimal health issues.
That said, some dogs have issues that might seem serious, but won't actually impact their ability to be a good family dog. Adopting an older dog, a dog with three legs, or one with minor health problems is a good way to save a dog that might not otherwise get adopted.
Even the healthiest dog might develop some problems as it ages — make sure you're prepared to look after your dog for its entire natural life.
Ready to Pick the Best Family Dog?
Each family is unique, and the best family dog will be the one who fits with your family best.
With these considerations in mind, you're ready to go out there and make the right choice for your home. Soon, your family will have a new member!
Looking for more information on choosing your family dog? Don't miss this guide!
Becky
Newly middle-aged wife of 1, Mom of 3, Grandma of 2. A professional blogger who has lived in 3 places since losing her home to a house fire in October 2018 with her husband. Becky appreciates being self-employed which has allowed her to work from 'anywhere'. Life is better when you can laugh. As you can tell by her Facebook page where she keeps the humor memes going daily. Becky looks forward to the upcoming new year. It will be fun to see what 2020 holds.