Smart Storage Solutions: Pest Deterrent Tips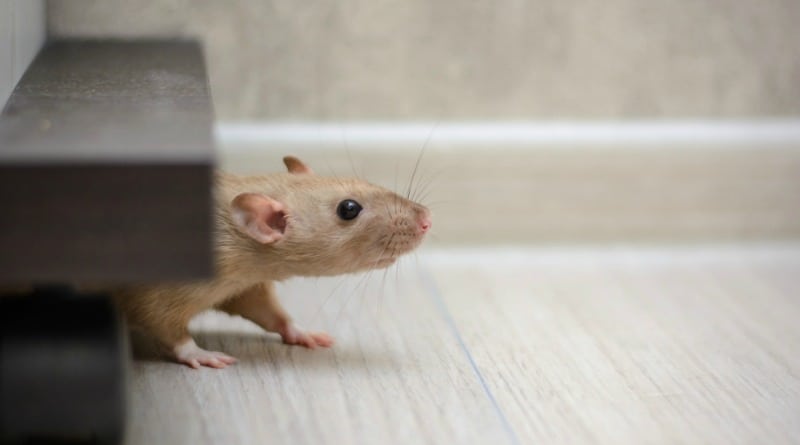 Becky
Newly middle-aged wife of 1, Mom of 3, Grandma of…
Avoiding pests takes a lot of preparation and tools and pest deterrent strategies to make it a reality. Pests seem to have superpowers when it comes to getting into spaces we are protecting.
Whether you're dealing with mice, bugs, spiders or other pests, there are things you can do to protect your valuables and your peace of mind. Pests can do more than damage your things. Pests can also bring in disease and cause problems with your health.
If you've been wondering if it is important to keep pests at bay — know that it is. Continue reading this article to learn more.
Must-Know Pest Deterrent Tips
As you are avoiding pests, the following tips will allow you to build your anti-pest empire. No one using your storage unit wants to see pests and this will help you give your clients a good experience.
The first thing you need to do is hire an exterminator. You can't be cheap when it comes to protecting the valuables of your clients.
Hiring an Exterminator
There are a few things to think about before you pick up the phone book and call the first person who you see in the list of exterminators.
Before you hire anyone to do work, you should have some idea about what needs to be done. If you don't understand what needs to be done, it is easy to overcharge you and overservice your grounds.
Understand more about the various types of pests that can affect your business on Drake Lawn & Pest Control's website.
Look at the climate in your area. Also, see what type of pests you're dealing with. If you see a bug, figure out what type of bug it is. The same goes for mice and other pesky critters.
The treatment that you use for each of these pests will be different than the other. Depending on the pests you have, you may have to have ongoing services more or less regularly.
When the pests are gone, don't think they are going to stay gone forever. Pests are often attracted to a certain area for a reason. Below we will give you some tips on how to keep from attracting pests.
Suggest Plastic Storage Bins
When people bring things into your storage unit, you're never quite sure what they're bringing. You might find they are stockpiling food there which is attracting pests.
If your tenants' things are attracting pests, you should ask them to use plastic storage containers. These containers work much better to protect against pests vs. using cardboard boxes. Many pests don't see cardboard boxes as a deterrent but simply the container for their next meal.
If you really want your tenants to use plastic storage bins, you could offer them a discount for doing so. You may also offer coupons for buying plastic storage containers or partner with a local store to provide good deals.
Wrap Larger Items in Plastic
If the things your tenants are storing are too large to go in plastic containers, you can suggest they wrap them in plastic. Wrapping sofas and other furniture in plastic wrap is going to allow you to keep pests that want to eat the wood at bay.
Besides that, if there are rodents and other pests that are visiting your storage unit, that means they won't be walking all over your things and getting their germs all over.
Offer Pallets to Store Things Off the Ground
Offering pallets to your tenants will help them keep their things off the ground and away from pests. Yes, bugs and rodents can crawl but this extra step makes it less convenient for them to get into your things.
It is less likely that bugs and rodents will make their homes in your things if you use pallets to raise your things off the floor. You will also find this protects your things from moisture.
Prepare the Storage Unit Before Use
Before you have tenants in your building, you should make sure that you are prepared properly. Before anyone moves in, makes sure the unit is treated by bug spray and other types of deterrents that you have at your disposal.
Make sure to treat the unit well before they come to put their things inside. If your tenants are sensitive to bug spray, this could cause them problems.
If you know that your unit is current experiencing mouse problems, place mouse traps around to catch as many mice as you can before the tenants arrive. You don't want them to see that so again — clear it out before they get there.
Offering Insurance to Your Tenants
If you are worried that your tenants are going to be disgruntled from loss of property, you can either provide access to or suggest they get the insurance that will cover their property in case anything happens.
Despite your best efforts, pests may get into your storage unit and you want to protect yourself as much as possible. Make sure you have proper contracts signed so you won't be held responsible for any damage in your storage unit. Even though you'll have legal protection, your storage unit's reputation is very important so you want to keep your tenants happy.
Learn More Tips to Win in Life
Now that you know these pest deterrent tips, you likely have questions about other areas in your life. Our site has many resources that can help you through life's journey. Navigate through our website and find your favorite sections to bookmark so you can come back later for more great reads.
Becky
Newly middle-aged wife of 1, Mom of 3, Grandma of 2. A professional blogger who has lived in 3 places since losing her home to a house fire in October 2018 with her husband. Becky appreciates being self-employed which has allowed her to work from 'anywhere'. Life is better when you can laugh. As you can tell by her Facebook page where she keeps the humor memes going daily. Becky looks forward to the upcoming new year. It will be fun to see what 2020 holds.