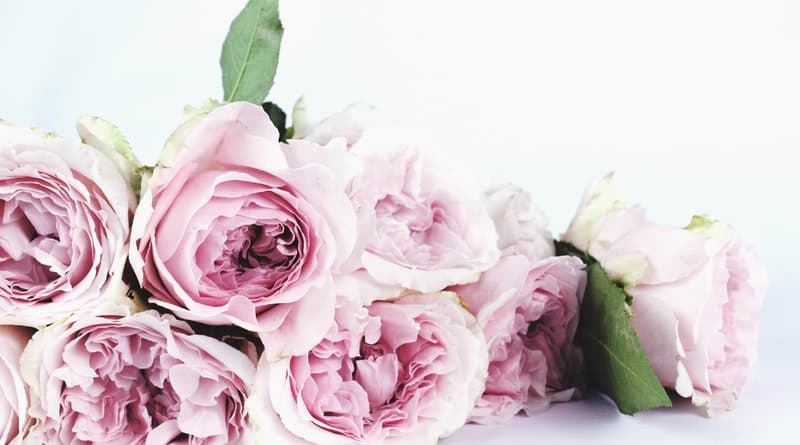 Becky
Wife, mother, grandma, blogger, all wrapped into one person, although…

It's common knowledge that there are three basic factors which will help you turn any idea into a thriving business – money – whether you borrow it from your friends or relatives, get a business loan with bad credit or win the lottery, bright imagination – to come up with some outstanding ideas, and faithful, reliable partners – to realize your bold ideas. In this article, we will talk about entrepreneurs whose ideas turned into a successful business.
Flowers delivery in flat boxes
London start-up Bloom & Wild went out to a very competitive flower delivery market – but managed to make a difference in it. The guys decided to deliver the flower bouquets in flat boxes, similar to pizza boxes so familiar to the inhabitants of megacities. Plus, it has become more convenient to deliver these boxes on a scooter, or a bicycle). And most importantly, this idea solves one psychological problem – the courier ceases to play the forced role of the flower-giver, who "takes" surprise from the recipient of the bouquet instead of the customer, smiles, delights – or, on the contrary, irritation, and discontent.
Online store of goods without extra charge
There are pioneers who invent ideas – and there are those who "twist" the idea to the point in which it can conquer the mass market. So, back in the 1970s, the so-called Warehouse Clubs of a club-type warehouse started to appear in the US, collecting subscription fees from "club members" (for example, Costco Wholesale, the largest in terms of turnover, has a membership fee of $ 55 a year – and more than 50 million people use it), thereby minimizing the markup on goods, making them cheaper than similar products from competitors.
True, the goods themselves in these club stores are mainly supplied by partners of the "club" – producers of the third or fourth series of brand fame. Otherwise, all other trading networks-competitors would apply to the anti-monopoly services of the state on a daily basis, and those, according to American laws, would fine the club's trading networks for violating the rules of competition.
But the new project Jet.com, launched by a well-known web entrepreneur Mark Lore in 2015, isn't afraid of anti-monopoly laws because this is an Internet site for different existing or intending to launch trading networks, trading FMCG-brands as well. For an annual subscription fee of $ 50, members of this new club will be able to purchase all the goods at no extra charge.
Physical delivery of the goods to customers will be performed by existing retail chains – and the margin price between the manufacturer's prices (or the cost of import at the customs) and the retail price accepted in a particular retail chain will be paid in favor of the latest by Jet.com. Thus, the startup promises to its subscribers at least $ 200 a year.
A pop-up women's goods store
There is such a format of trade as pop-up retail – a shop that moves as an exhibition or fair, from city to city, renting various small areas and certainly serving some social or cultural-aesthetic initiative, which is a kind of promotion.
In this case, the initiative of the American female founders was based on gender discrimination – the store is called LessThan100 ("less than 100%"), but is more commonly known as "76 <100" (the fact is that in most states, the salaries of women in high positions are less than men's payments for exactly 76%). Only the goods made by women are sold in this store – mostly handmade, but also clothes and other things made at large factories purely by women. And along the way, the entire "nomadic" outlet is a means of fighting for the labor equality of women.
It should be noted that the demand for the store, its products and the media popularity of the project turned out to be unexpectedly high – the founders of the startup quickly lost their feet in search of works of women's hands.
Cardboard cup, box, book with impregnated seeds
The idea is simple – take a biodegradable cardboard cup for coffee – and put the seeds of grasses into it from the outside. These seeds must withstand heating to 50-60 degrees (the usual temperature of the outer side of a cardboard cup with liquid at a temperature of 80-90 degrees inside). As a result, you get the planting material, which can be safely buried in a metropolis under the lawn – or, for example, under a flower bed, located next to a cafe or kiosk, selling coffee in these cups.
Earlier the Californian company launched on the market packing cardboard boxes with impregnated seeds too.
If you have interesting startup ideas, don't hesitate to realize them. Making sure your business is well marketed is essential, 4site-implementation.com are one of the best at just this. You can solve the money issues with the help of a business loan or business cash advance from Thinkingcapital.ca, get moral support from your closest friends and start your own business. Partnering up with a courier company when you're a startup is a great place to start. Good luck.

Becky
Wife, mother, grandma, blogger, all wrapped into one person, although it does not define her these are roles that are important to her. From empty nesters to living with our oldest and 2 grandchildren while our house is rebuilt after a house fire in 10/2018 my life is something new each day.