Stretching Your Budget: Everything You Need to Know About Using Coupons to Their Full Extent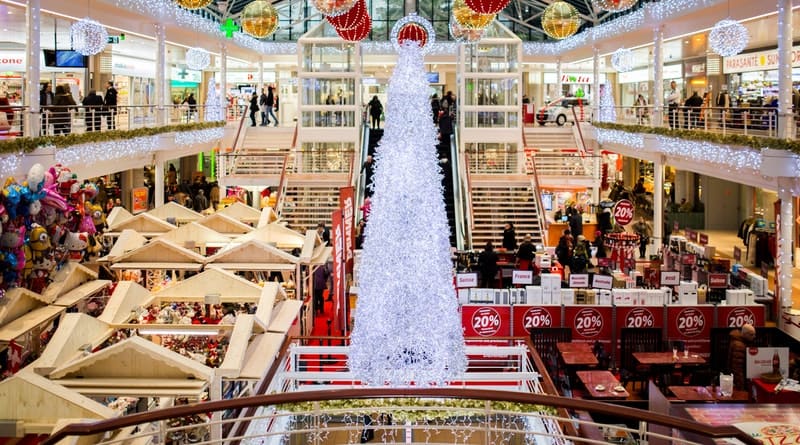 Becky
Newly middle-aged wife of 1, Mom of 3, Grandma of…
Sales promotion is the name of the game with coupons according to Wikipedia. That's why they exist and why consumers and salespeople have so much fun with them. For consumers, it's a win because the retailer or manufacturer allows them a significant percentage off the regular price or rebates they can cash in later. For retailers, it's an opportunity to promote a new product. As a result, coupons are a win for consumers, manufacturers or retailers alike.
Where do Coupons come from?
Coupons from manufacturers and retailers are given free of charge to customers and are found in newspapers, magazines, and online sites. You can get services, military people or retailers to give away stuff. Online coupons come from retailers, manufacturers and third party websites. Some services will actually send you coupons in emails that make their way to you, so you don't even have to search for them. Other websites offer actual shopping opportunities with coupons available with a click like Stylinity. These websites have a big, attractive selection of consumer goods. When you click a product, the coupon is right there to click as well. For example, you could click the picture of a down puffy jacket that looks warm and attractive and discovers a coupon button right next to the retailers offering.
Online Shopping Coupons
The online shopping coupons site combines the virtual experience of shopping with coupon codes and hidden promotions that consumers use at checkout, so you can purchase items at a bargain price without ever leaving home. At some sites, you can type in the retailer's name in the search engine and type "coupon code." A selection of Coupon codes is then available for checkout time. Many shoppers are amazed at the values they can find coupons codes for. In addition, coupon websites offer information and inspirational stories for people who love to shop. Coupon codes have a greater value than physical coupons because manufacturers and retailers want to promote the internet end of their business. In some people's opinion, online shopping is so superior to physical shopping because everything and anything is on sale on the Internet. Store walls present no barrier online like they do in brick and mortar stores. In addition, Internet shopping is something you can do without even getting in the car and spending money on gas.
Shopping Challenge
Shopping can be a real challenge, especially if you're living with a budget. While categories and items in your budget can be juggled around, taking from Peter to give to Paul so to speak, budgets lend themselves to coupon organization as well. Coupons can eliminate the need to borrow from one category to pay another. The more coupons you use the greater control you can exhibit over your budget. Using coupons to their full extent is a good practice to get into. Sometimes it's easier when necessity is pressing in on you. Coupon usage calls into question other tomes conventional wisdom. While it seems sensible to devise a list of stuff you need and stick to it when you shop, coupon shoppers will use coupons to buy items that they'll need later. Stock up when the deals are good and you will pay less in the long run. This is the perfect attitude to use when shopping with physical or online coupons. So, Coupons allow you to stretch your budget. You can stack your coupons and use more than one per item, save expired coupons and use them with retailers who accept them too.
Budgets Aren't Realistic by their Very Nature
Budgets are intended to introduce some discipline into your spending according to Crash Course, but since so few people have a budget, their disciplinary skills might not be that good. Every budget is bound to fail because people don't account for the lack of discipline that plagues them. One way to maintain a budget and keep your spending in line is to use coupons. The truth about budgets is that while it looks easy on paper to cut spending, it's a different ball game when confronted with an article of clothing you must have. Cutting spending doesn't work well in the real world. So, the trick is to buy what you want but spend the same or even less. It's possible with coupons.
But Don't Throw Out the Budget
Coupons are a way to make your dollar work longer and get you more stuff. For all the disparaging things said about budgets, they are excellent tools to control spending, pay off debts and save for future purchases like the kid's college or your retirement. Coupons just make your dollar work for you, and that's tough because retailers really want those dollars.
Using Coupons Fully
Some stores or brands are not necessarily stuffed you buy. Coupons can do one of two things. Because you're cognizant of the coupons you have on hand, might save money, time and gas if you focused on stores you routinely shop. You can get it all done at once. On the other hand, you may discover a whole new shopping experience with coupons that you didn't know existed. You may discover an entire store you wish you had found years ago. In addition, coupons slow you down in stores, so you really get to know the inventory and the store. It's all right there on the shelves after all. Coupons might fire your imagination about stores or products you otherwise don't appreciate.
Consider Online Shipping Deals
If you're not going to go to the store to shop, then the store is going to come to you online. It's important to think about shipping options. These shipping options often cost money, so it's good for you in the effort to maximize coupon buying to consider shipping charges. The best deals have free shipping, but if you can't get free shipping, you must weigh the money you saved with the coupon against the shipping cost. And buyers beware: at times, great deals are set up that way to make you pay at the shipping end of the deal. If you shop online all the time, check out shipping systems like Amazon Prime where free shipping is the rule.
The more you know about coupons, the more you can maximize their benefit to your budget.
Becky
Newly middle-aged wife of 1, Mom of 3, Grandma of 2. A professional blogger who has lived in 3 places since losing her home to a house fire in October 2018 with her husband. Becky appreciates being self-employed which has allowed her to work from 'anywhere'. Life is better when you can laugh. As you can tell by her Facebook page where she keeps the humor memes going daily. Becky looks forward to the upcoming new year. It will be fun to see what 2020 holds.