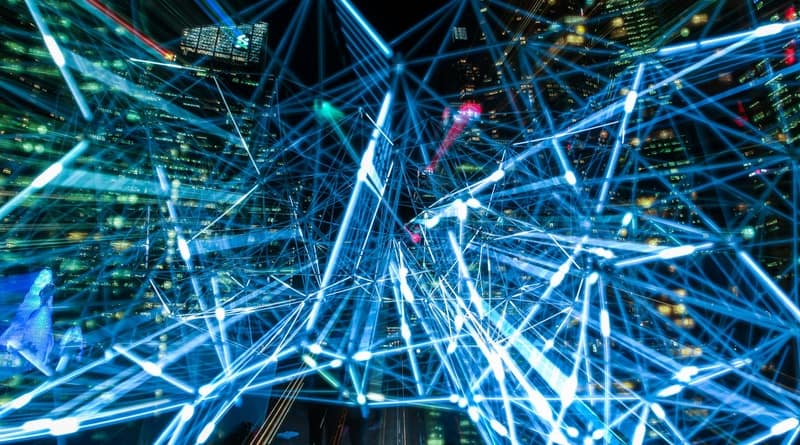 Becky
Wife, mother, grandma, blogger, all wrapped into one person, although…

It's believed that over three-quarters of people in America have a smartphone, and when you look at the ways in which people's lives are changing as a result of the technology, it's no surprise that the smart world is very different to the societies that came before it.
Whether it's linking people up to connect with future employers or even pairing them to find new relationships, the smartphone and online revolutions are helping people everywhere change their lives for the better.
Finding love
More and more people are finding their life partners through the Internet, and it's becoming increasingly common to hear of people who meet their future husbands or wives just through their smartphones.
Whether it's Tinder, Grindr, Bumble or something else altogether that you use to meet people, there are lots of ways you can encounter future romantic partners who are similar to you.
The major benefit of meeting people via smartphone apps is that it provides you with a way to get to know them before you meet up with them and begin the face-to-face dating process.
For example, if you only want to meet people who are directly interested in the same sort of movies or TV programs as you, you can adjust your settings and biographical descriptions on the apps to filter only those who are similar to you in outlook and preferences.
And remember, it's always a good idea to remain safe when using these apps. Never share any identifying details until you're completely sure you have every reason to trust the person you're conversing with, and if you meet up with someone in real life, always give a trusted friend or relative your location and expected time of return just in case something does go wrong.
Connecting professionally
If you speak to the people you meet as a result of your work, you'll often find that there's a substantial group who found their current or previous position as a result of online social networking.
For some people, finding a new employer to connect with is simply a result of appealing to their personal social networks – such as Facebook or Twitter – for employers who may be willing to offer them a position.
For others, it requires self-marketing on sites such as LinkedIn before they are able to go ahead and find their dream job. By providing information about themselves (such as prior experience and educational information), many people are using platforms like these to connect with future potential employers and find that all-important dream job – often in just a matter of weeks or even days.
And if you're looking for a part-time or non-professional role, there are lots of apps out there which connect people to work which doesn't fit the traditional 9 to 5 structure.
If you live in a city, it's especially easy to find casual work by registering for an app, indicating what sort of work you have experience in and what you'd be willing to take on. With apps like these, your next bar or shop job is just a few taps away!
Making new friends on social media
It's not just the world of matchmaking or job-seeking that are suitable for you if you're looking to meet new people online. Many people have found some of their closest friends through online services like Pinterest, which bring together individuals who are interested in the same creative pursuits as each other. There are plenty of other specific forums which are useful for this, too, and often all it takes is a quick search.
You can also create your own pools and play the lottery via the Internet through an online lottery pool if you're keen on having a gamble every now and again. Not only does this aid you in your attempts at winning, it also means you can find and chat with people who share your interests and meet people in your local area. Between increasing your chances of a big jackpot victory and finding new people to become friends with, participating in an online lottery pool equals a win-win situation. With technology improving year on year, there are obviously going to be many new bingo sites, just based on how popular gambling is these days.
No matter how you find others to connect with through modern technology, it's beneficial in many ways. Whether it's finding people to meet up with for potential romantic relationships, giving employers a chance to discover your CV or simply looking to meet new friends, there are lots of ways technology can help connect you with people you wish to meet.
Becky
Wife, mother, grandma, blogger, all wrapped into one person, although it does not define her these are roles that are important to her. From empty nesters to living with our oldest and 2 grandchildren while our house is rebuilt after a house fire in 10/2018 my life is something new each day.