The Benefits of Essential Oils On Skin: The Perfect Oils For Skincare Needs And How To Use Them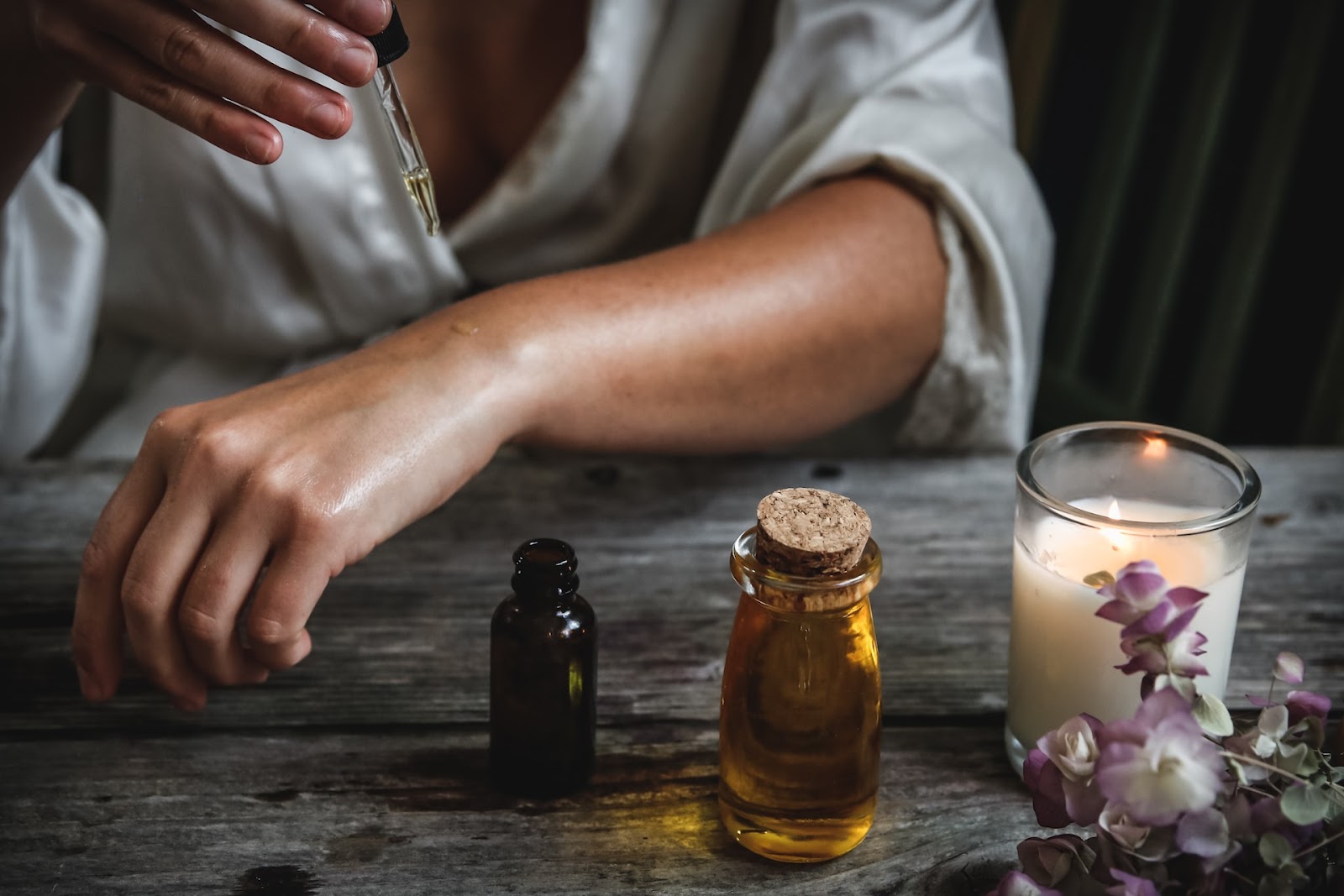 Deepak
Deepak is a lover of nature and all things sporty.…
The benefits of essential oils on the skin are numerous. They can help normalize dry or oily skin, reduce the appearance of acne and wrinkles, and improve skin glow and texture. However, particular oils are only good for specific uses. You must also store them properly and use them correctly so that they work as intended.
Why Are Essential Oils Good For Skin?
Essential oils are highly concentrated extracts from plants. They get their name from the word "essence," which means they are the most potent substance of the plant they were obtained from.
Pure essential oils emerge after removing impurities. This purification is done through distillation (purifying the liquid by heating and cooling), solvent extraction (using solvents to separate oils from their plant sources), carbon dioxide extraction (using carbon dioxide to pull the oils from the plants), or maceration (crushing the plants).
These oils are made of chemical compounds with properties that are beneficial to the skin. Some oils can fight off microorganisms and clear out skin impurities. Others can trigger the growth of collagen and elastin, which creates fresher skin.
What Oils Are Good For The Skin?
The potency of essential oils can work against them as they tend to irritate the skin. Certain oils are naturally good for the skin in themselves, and these can carry the essential oils and make them more suitable for the skin. This is why they are named "carrier oils."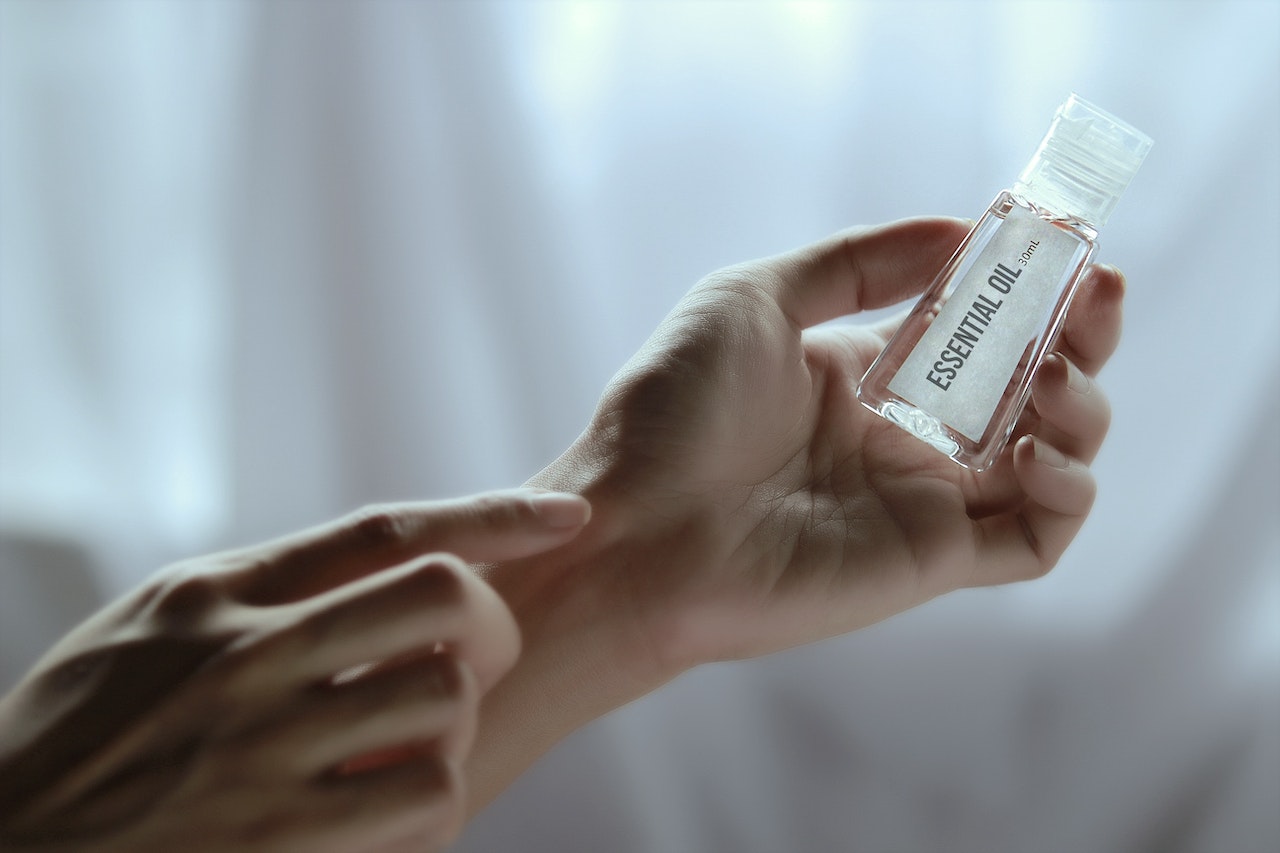 Some commonly used carrier oils are apricot kernel, argan, black seed, coconut, grapeseed, jojoba, sweet almond, sunflower, and olive oil. Some of these are in liquid form, while others are soft and mushy, so you will have options when applying the oil.
What Essential Oil Is Best For Skin?
Essential oils have different effects on different skin types. This is because their chemical compositions react differently to the skin's chemistry. These are some of the known uses for particular kinds of oils. Take note that some oils are purer than others. Those with impurities may have unintended side effects.
Best Essential Oil for Glowing Skin
Best Essential Oils for Acne Or Oily Skin
Basil
Bergamot
Chamomile German
Chamomile Roman
Clary Sage
Cypress
Frankincense
Geranium
Grapefruit
Helichrysum
Jasmine
Juniper
Lavender
Lemon
Lemongrass
Niaouli
Orange
Patchouli
Peppermint
Petitgrain
Roman Chamomile
Rosemary
Sandalwood
Tea tree
Vetivert
Ylang Ylang
Skin Elasticity
Frankincense
Geranium
Lavender
Myrrh
Ylang Ylang
Essential Oils for Dehydrated or Dry Skin
Benzoin
Carrot Seed
Cedarwood
Chamomile
Clary Sage
Frankincense
Geranium
Jasmine
Lavender
Lemon
Myrrh
Neroli
Patchouli
Roman Chamomile
Rose
Rosewood
Sandalwood
Ylang-ylang
Wrinkles
Benzoin
Carrot Seed
Clary Sage
Cypress
Frankincense
Geranium
Helichrysum
Lavender
Lemon
Myrrh
Neroli
Orange
Palmarosa
Patchouli
Rose
Rosewood
Sandalwood
Ylang-ylang
Puffy Skin
Cypress
Geranium
Grapefruit
Juniper
Lavender
Lemon
Rosemary
Best Essential Oils for Skin Whitening and Scars
Carrot
Celery
Helichrysum
Marjoram
Neroli
Palmarosa
Patchouli
Rosemary
Vetivert
Keep in mind that using essential oils has advantages beyond just enhancing skin health and appearance. For instance, aromatherapy oils, such as the Olbas massage oil, can open up blocked nasal passages, improve circulation, and relieve painful joints.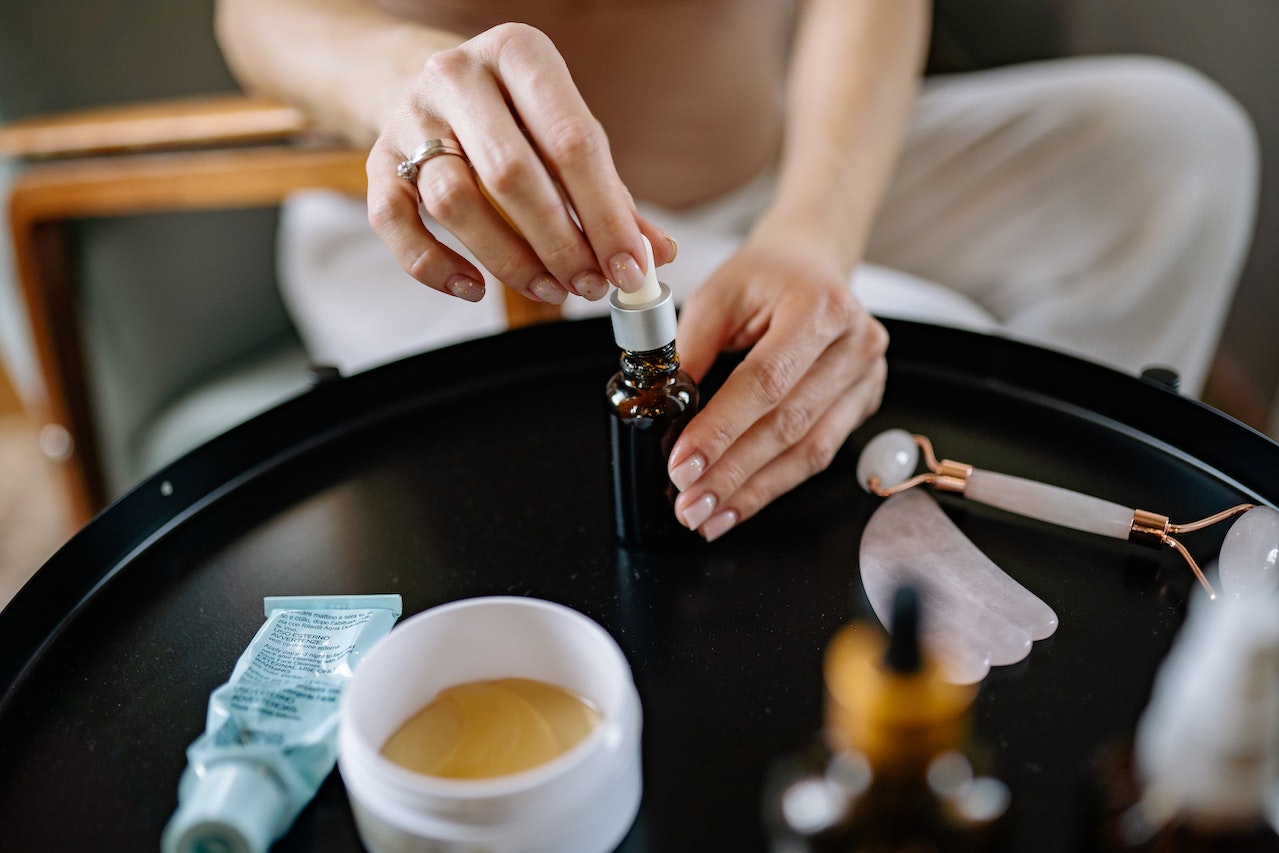 How To Use Essential Oils On Skin
You will experience the benefits of essential oils on the skin only if you use them properly. Read the instructions on the product if they are available. Be careful when using essential oils on your skin. Watch out for skin irritation and allergic reactions. Essential oils should not cause itchy and painful skin. Stop using them if you experience unpleasant symptoms.
Is it OK to put essential oils directly on the skin? Yes, but for peace of mind, choose one from a brand known to produce quality products. Some oils may be too harsh to apply directly, so mix the essential oil with a carrier oil. Most essential oils are not easily absorbed into the skin because the body doesn't recognize the substance as something it should take in. It may also cause an allergic reaction as the skin attempts to fight off the foreign material.
Mixing these oils with another oil similar to the skin's natural oil may lower its defenses, making them penetrate the deeper skin layers. This is the reason most essential oils are mixed with carrier oils for them to work. However, if you still like direct application, use small amounts to avoid irritating the skin.
Can you use an essential oil on skin wounds? Avoid applying just any oil on inflamed or irritated skin to avoid worsening its condition. You can try lavender—studies have shown that lavender essential oil may help heal the wound faster and shrink scars.
Can we apply essential oil directly on the face? Because facial skin is thinner and more sensitive, you must be careful when using essential oils on your face. Test the oil first by placing a few drops in your inner elbow. If the spot with the oil turns red and itchy, you may be allergic to it.
You will know quickly if you are sensitive to an essential oil because reactions typically happen shortly after application. If you want to be absolutely sure that the oil is fine to use, you can patch-test it by leaving it on for a few hours. To be safe, buy essential oils for the face instead of experimenting with all sorts of essential oils. Read these oils' reviews before using them to know what to expect.
Storage
To benefit from the best essential oils for the skin, you need to store them properly. You must check the expiration date—expired oils would have lost their effects and cause skin irritation instead.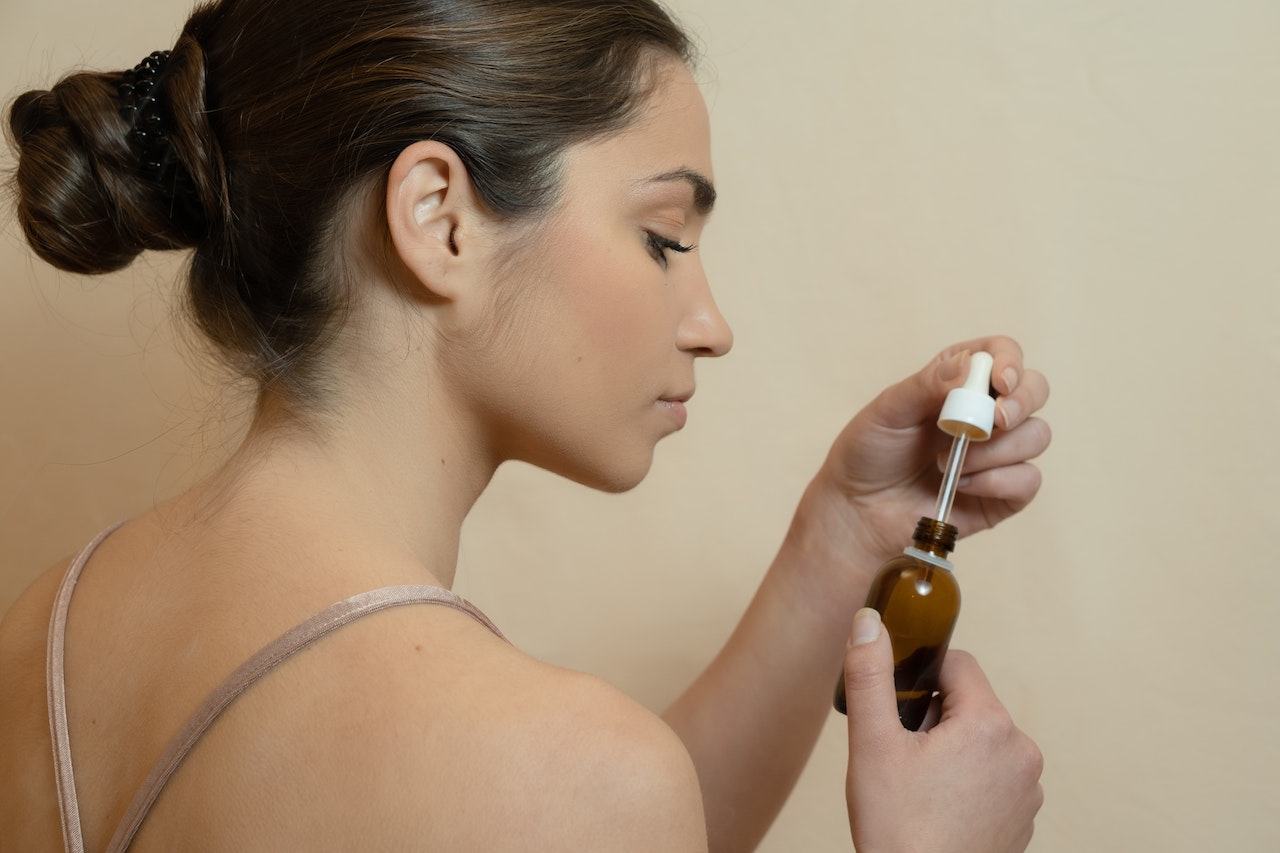 You must keep essential oils in tinted glass bottles to prevent sunlight from oxidizing their oils. Keep them away from heat as well to prevent them from messing up the formulation. When storing essential oils, it is best to keep them in glass and not plastic because some plastics may interact with them. However, chemical-resistant plastics may be safe to use.
Making the Most Out Of Essential Oils
Essential oils are widely used to treat skin problems and enhance the skin's natural beauty. However, you must know exactly what oils are best for particular purposes and dilute them with carrier oils for the skin to absorb them.
Remember that the benefits of essential oils on the skin must far outweigh their risk before you consider using them. It is always best to consult a trusted dermatologist or doctor before trying out an essential oil.
Deepak
Deepak is a lover of nature and all things sporty. He loves to spend time outdoors, surrounded by the beauty of the natural world. Whether he's hiking, biking, or camping, Deepak enjoys being active and in touch with nature. He also loves to compete and push himself to his limits. Deepak is an avid cyclist, runner, and swimmer. He has competed in several triathlons and marathons, and is always looking for new challenges to take on.