The Benefits of Going to Business School for Real Estate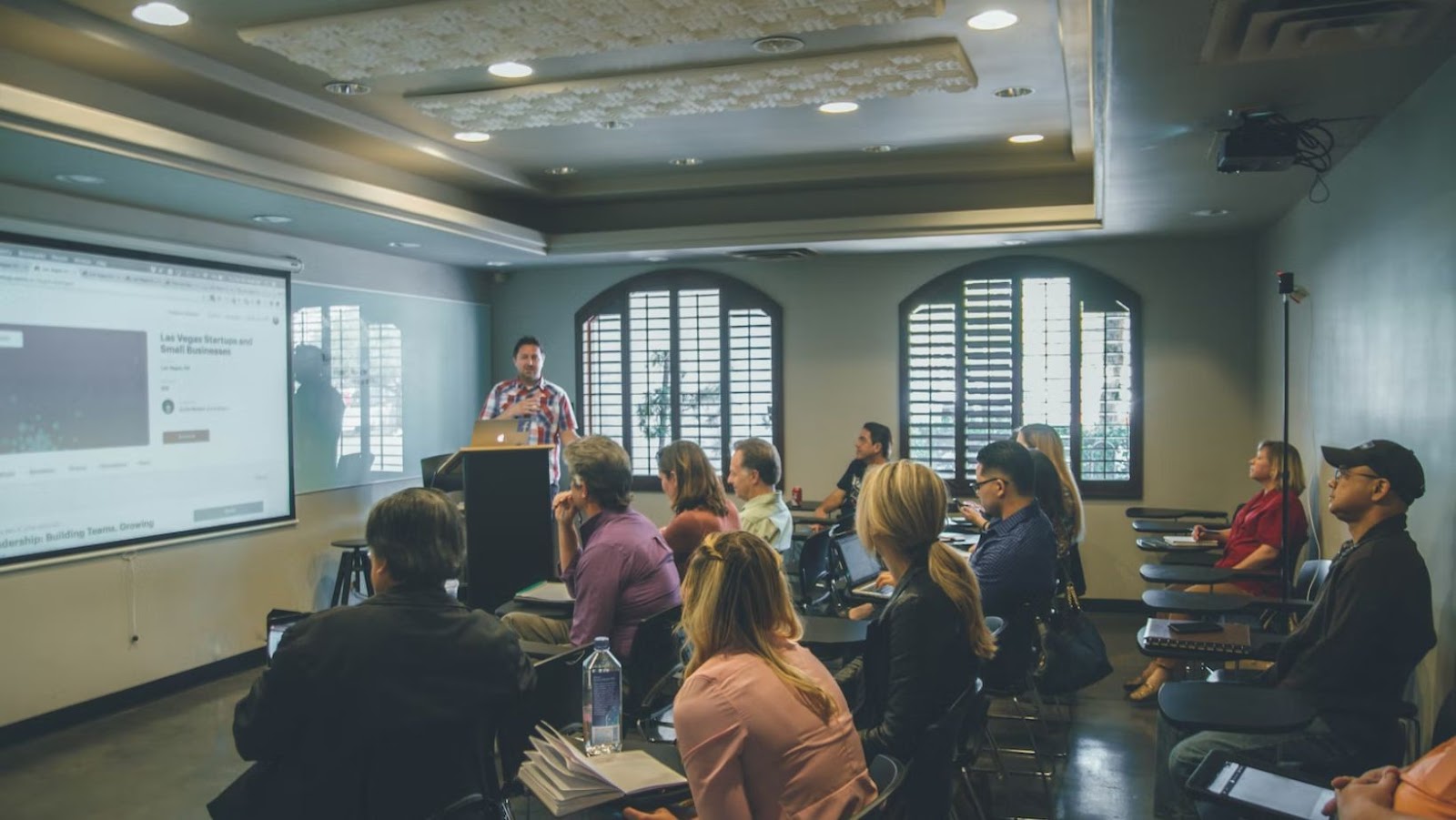 Deepak
Deepak is a lover of nature and all things sporty.…
If you aspire to a career in finance or real estate, business school can help you reach your objectives. Selecting a program that meets your individual requirements is essential for success.
Numerous business schools provide courses or concentrations related to real estate, including those on financing and investing strategies. They provide high-impact experiential learning opportunities that connect students with experts in the industry. So learn more from this article and see if this is the path for you.
Networking Opportunities
Networking is an integral component of building a successful career in business. It allows you to connect with potential clients and referral partners, gain insight into new properties, and establish yourself as an authority within the industry.
One of the most efficient methods for networking is face-to-face interactions. Attending a local business networking event is an ideal way to meet people in your vicinity and gain insight into local issues that could potentially impact your business.
Joining real estate-oriented professional organizations is another way to connect with other experts in your field. These associations host events designed to educate and inform members about current trends within the industry.
Another excellent way to network is by attending real estate-related professional development classes. These sessions can teach about property management strategies and investing in properties. Attending these courses will give you a deeper insight into the industry, potentially leading to speaking opportunities at events.
No matter which strategy you select, it is essential to define your objectives before beginning networking. Setting specific objectives will enable you to focus on tailoring your efforts and getting the most out of each day.
Once you have determined your objectives, it's time to find the events and groups that will help you meet those targets. Make sure the events fit with your interests and target market, and be willing to network at these gatherings.
Many business schools offer programs specifically focused on networking. These courses equip you with the ability to build and manage strong networks, as well as allow you to connect with the right people at the right time.
In addition to networking events and conferences, you can also use social media as a way of networking. Posting updates about your real estate listings and showcasing your properties online are great ways to generate leads and build a following.
Maintaining relationships with friends and family is an excellent networking opportunity, especially if you work in a close-knit community.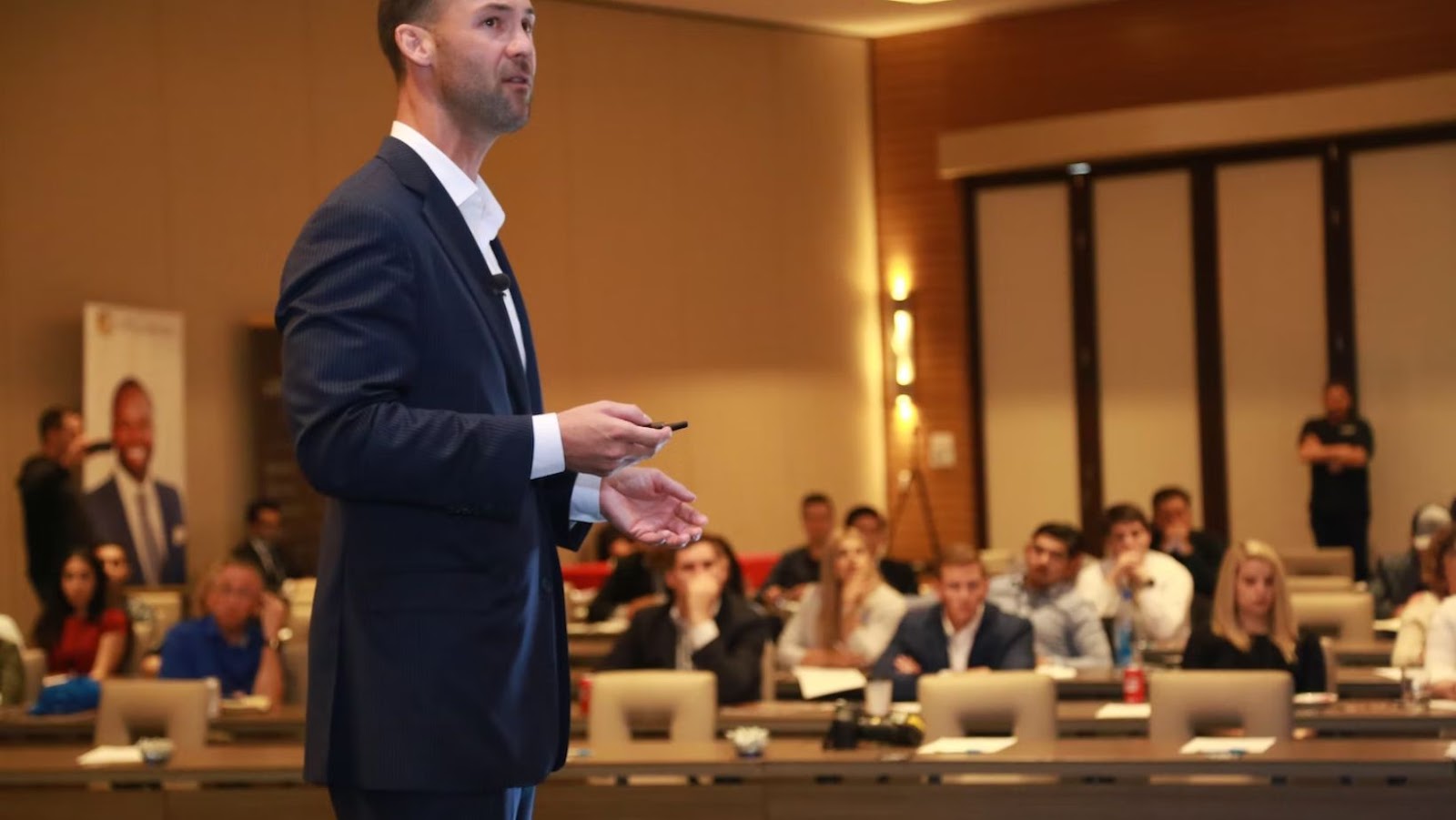 If your children are involved in sports or other activities, these could be great networking opportunities for you. You might also want to consider joining a BNI chapter where members are expected to provide each other referrals.
Investment Strategies Courses
Investing in realty can be a risky venture that necessitates extensive knowledge and skill. That's why many business schools and classes – like Krista Mashore teaches provide specialized investment strategies courses to help students better understand the opportunities available within this industry. Not only that, but they'll help teach them how best to utilize them in the future.
When investing in real estate, one of the best methods is private equity. This course provides invaluable instruction on developing a portfolio that will generate positive returns and uncovering new investment opportunities.
This course examines a wide range of topics, such as investment options, the effects of debt and equity on realty assets, and how to assess property values and return on investments. It emphasizes how to use financial modeling and other tools for making informed investment decisions.
This course examines the risks and rewards of investing in residential and commercial properties. Additionally, it teaches how to calculate rental income and rents, as well as tax implications and other related matters.
The real estate market is vast and diverse.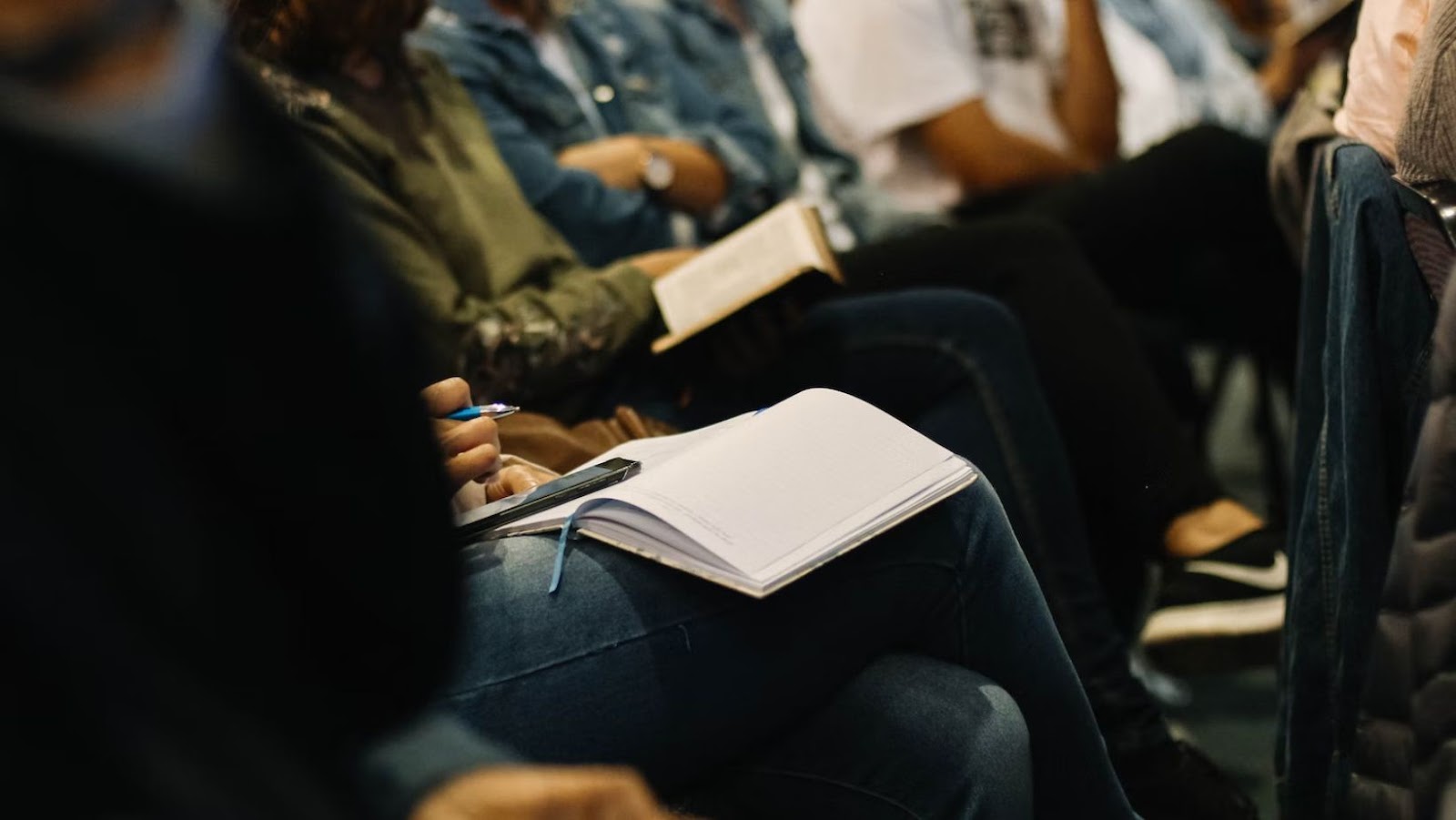 With so many investment opportunities available, it can be daunting to decide which ones are ideal for you. That is why having the correct investment strategy is so important.
Real Estate Education
Are you a current business student searching for an online realty program to hone the skills necessary for your career or an experienced professional considering a change of career in this field? Your options are plentiful – almost every community college and four-year college offer courses related to this exciting field.
In addition to the standard courses necessary for licensure, some universities offer specialized real estate education concentrations or courses in one of the many sectors available. These degree programs typically cater to students who demonstrate an intense interest in the topic and want to focus on one particular area of expertise or industry sector.
The Real Estate Finance and Law Concentration is an interdisciplinary program that gives students a thorough grasp of the financial, legal, and tax considerations involved in developing, financing, and managing commercial properties. It offers students mentoring opportunities and internships within the field to prepare them for successful careers after graduation, even regionally specific ones.
New York sales professionals, for example, will find ANY specific program to be an ideal option, as you have the freedom to take courses at your own pace and on your own schedule in a city you plan to sell in. They provide a money back guarantee within seven days if you are not satisfied with the program.
There are also several online platforms that allow you to complete classes and unit exams from your smartphone, tablet, or laptop; plus you have access to email support and experienced realty instructors Monday through Friday.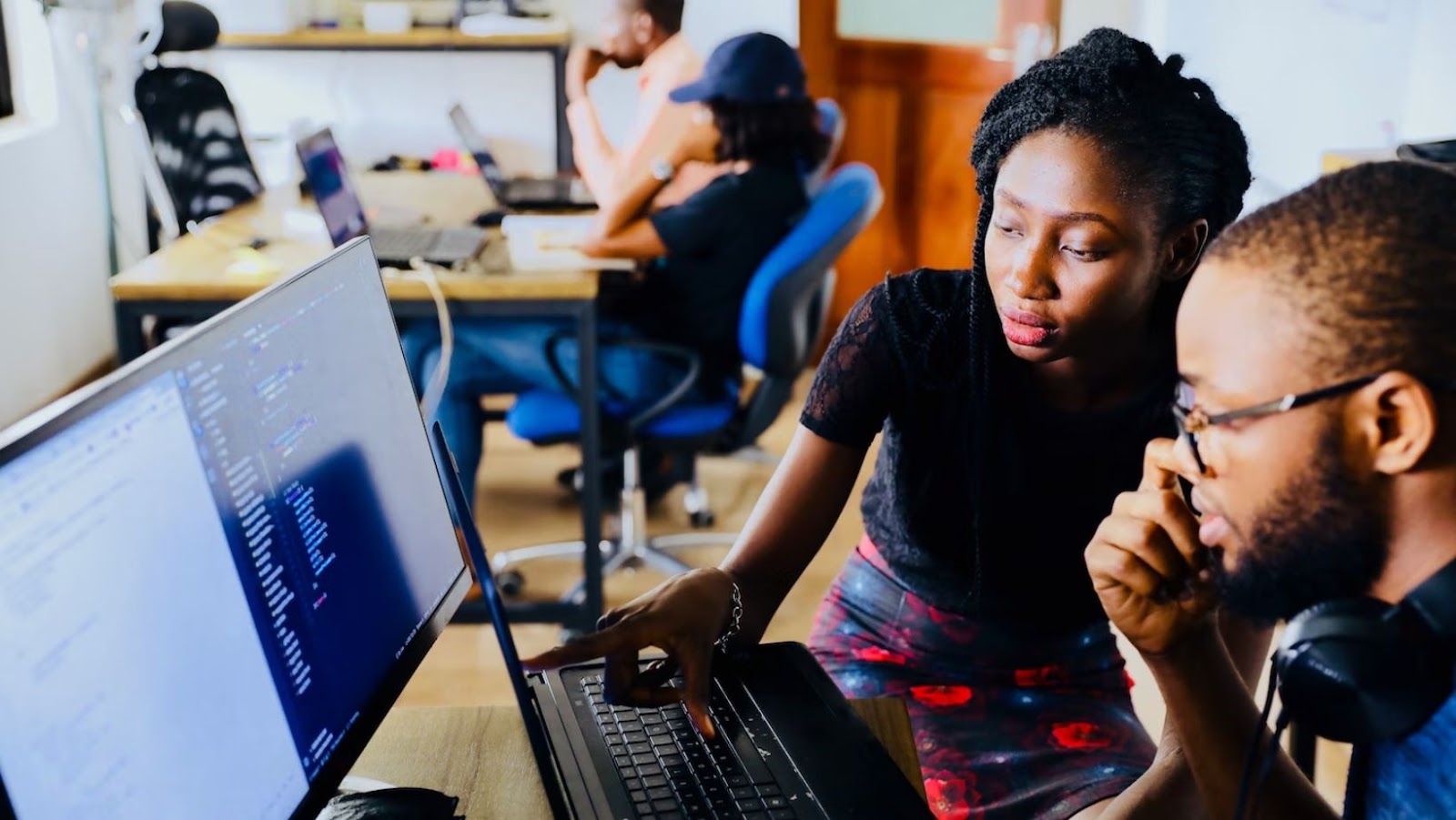 Former students highly praise these schools' prep courses which may help you prepare for your final exam and guarantee you pass on your first attempt. With most having comprehensive study plans that offer extra practice with audio playback, you can be certain you're ready to tackle the test with confidence.
Career Opportunities
Real estate is one of the most diverse and expansive career fields in today's business world. It provides flexibility, time freedom, independence, intellectual challenge and rewards hardworking individuals who possess goal orientation, self-motivation and people skill sets.
No matter your expertise in property management, urban planning or real estate appraisal, there is a place for you in this field of real estate. It can be both rewarding and challenging at times, offering the chance to make an impact on your community.
Most schools' curriculum will equip you with a deep comprehension of real estate's role in local, state, national and global economies. Through coursework, case studies and experiential opportunities, you'll gain an in-depth knowledge of real estate finance, investment, development and construction.
You'll also gain valuable business skills, gain invaluable insights and boost your confidence by connecting with peers and international alumni graduates that form networks that will assist you in finding employment and connecting with industry professionals.
You can gain the business skills you need from this program to enter the field of commercial real estate with an aim of starting your own venture or managing operations for a larger enterprise. Your career path could take you to positions with various organizations, such as real estate investment trusts or regional businesses.
The faculties of the business schools, including experts in real estate, bring high-impact real world experiences into the classroom through case studies, site tours, problem-solving simulations and guest lectures. They'll teach you how to apply your MBA knowledge in practical work settings through experiential learning activities like completing an internship or participating in a field trip.
Deepak
Deepak is a lover of nature and all things sporty. He loves to spend time outdoors, surrounded by the beauty of the natural world. Whether he's hiking, biking, or camping, Deepak enjoys being active and in touch with nature. He also loves to compete and push himself to his limits. Deepak is an avid cyclist, runner, and swimmer. He has competed in several triathlons and marathons, and is always looking for new challenges to take on.