"The Clock Strikes Midnight by Joan C. Curtis " Book Review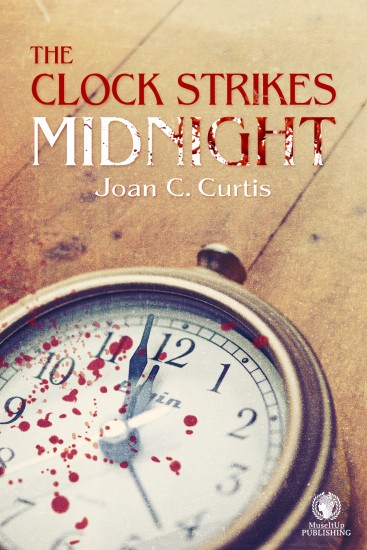 Becky
Newly middle-aged wife of 1, Mom of 3, Grandma of…

**Disclosure: I received an ARC in order to facilitate my review. All opinions are my own. This post also contains an affiliate link, meaning if you purchase from it, I will receive a small commission based on your purchase.**
"The Clock Strikes Midnight by Joan C. Curtis " Book Review
Reading a fast paced mystery, suspenseful book is right up my alley. Joan C. Curtis is able to immerse you into the storyline and keep you wanting to read more. While dealing with the past of losing her mother at the hands of her step-father is the past that has had to live with. But what if she doesn't?
This story-line is one of the best mystery/suspenseful stories. I have read many, but this one made me want to route for Janie Knox from start to end. She has been dealt with a rough life but when she decides to take matters in her own hands the story just gets better and better.
I would recommend this story to anyone that enjoys this genre. I normally judge a book by its cover as to how good the book will be. The cover of this book did not disappoint.
I was surprised when I read that this was Joan C. Curtis's first mystery, as I would have thought she had been writing this genre for a long time. That is just how good this book was! So sit back and enjoy the ride, because it is a good one.
---
About the author:
Award-winning author Joan C. Curtis will release her first mystery, The Clock Strikes Midnight on November 25, 2014. She has also authored four business books published by Praeger Press numerous stories.
Her first-place writing awards include: Best mystery manuscript in the Malice Domestic Grants competition, best proposal for a nonfiction piece in the Harriette Austin competition, and best story, Butterflies in a Strawberry Jar in the Cassell Network of Freelance Writer's Association.
Other Books:
Hire Smart and Keep 'Em: How to Interview Strategically Using POINT, Praeger Press, an imprint of ABC-Clio, Santa Barbara, CA 2012.
The New Handshake: Sales Meets Social Media, Praeger Press, 2010, an imprint of ABC-Clio, Santa Barbara, CA
Managing Sticky Situations at Work: Communication Secrets for Success in the Workplace, 2009, Praeger Press, an imprint of ABC-Clio, Santa Barbara, CA.
Strategic Interviewing: Skills for Savvy Executives, 2000 published by Quorum Books, Greenwood Press.
Joan has been an avid reader for as long as she can remember. She reads all kinds of books, including women's fiction, mysteries, biography, memoir and nonfiction. Joan says, The Clock Strikes Midnight is exactly the kind of book she loves to read.
"I write about characters who remind me of myself at times and my sister at times, but never fully so. My stories are told from a woman's point of view. Characters drive my writing and my reading."
Having grown up in the South with a mother from Westchester County New York, Joan has a unique take on blending the southern traditions with the eye of a northerner. She spent most of her childhood in North Carolina and now resides in Georgia.
Becky
Newly middle-aged wife of 1, Mom of 3, Grandma of 2. A professional blogger who has lived in 3 places since losing her home to a house fire in October 2018 with her husband. Becky appreciates being self-employed which has allowed her to work from 'anywhere'. Life is better when you can laugh. As you can tell by her Facebook page where she keeps the humor memes going daily. Becky looks forward to the upcoming new year. It will be fun to see what 2020 holds.