The Do's and Don'ts of Online Dating
Becky
Newly middle-aged wife of 1, Mom of 3, Grandma of…
Online dating has become commonplace; around fifty million people have tried online dating. It has become the default choice for many young adults, whether they're going to a website or through an app. If you are new to the online dating scene, know that you don't need to be intimidated, as all you need are a few guidelines on what you can do to find and attract the person you want, while eliminating time wasters. In this article, we're going to look at some of the dos and don'ts of online dating.
Do What Is Necessary to Stay Safe
Take steps to protect yourself. Never share your address or personal information that could lead to it on the dating profile. When you first meet someone, do so at a public place, and have your own transportation. Then you don't have to rely on them for a ride. Don't go back to their place or yours until you've gotten to know them better.
Take things slowly. And always make sure that you let at least one person in your entourage know of your whereabouts and who you'll be with. It would also be a good idea to go on a group date at first so you can get a second opinion from some of your friends.
Don't Lie in Your Profile
Don't lie on your dating profile. Once your lies or exaggerations are found out, the other person will wonder what else you are hiding. Post a recent photo and honest description of yourself.
You can also run into trouble if you list common interests like music, camping or cooking but you actually aren't into them. Now you could end up on a date you hate, and the other person thinks you don't like them. Being honest about what you like means you're more likely to connect with people who actually share your interests.
Do Write Like It Is an English Assignment
Every grammar and spelling mistake is a strike against you in the eyes of a potential partner. Spell check and grammar check your dating profile. Reread it before posting it. Grammar and spell checkers won't always catch when you've used the wrong word in the sentence. Ask someone else to review it for you, too, just as you would a resume.
Don't Assume Everyone Else Is as Honest
Don't assume everyone else is as honest as you are. Some people will lie about their age and weight, and others are hiding much worse things. Do your research about someone before you agree to meet them. Consider running a background check. Sites like PublicRecordsReviews allow you to do a search with just a first name and last name. You'll get more specific results if you include their last known location or birthday when searching publicrecordsreviews.com. You can pull up criminal records, bankruptcies, phone numbers, and sex offender registries via their public records site. Know whether someone has prior domestic violence offenses or has been divorced four times before you go on that first date.
Do More Than Look at the Profile Picture
Take the time to read the profile rather than just clicking on a profile picture that looks cute. Flowery language and vague statements are a warning sign that they're going to embellish or lie in other areas. Generic pickup lines may mean the person isn't serious, or it may mean the profile is run by a scammer. Read about their interests, their work, and their personality. Does this match what you want in a potential partner?
See Also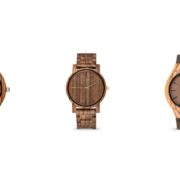 Don't Limit the Conversation to Messaging
Move from direct messaging to phone calls before you meet someone. This allows you to get a better read of their personality. It can also reveal that they're having someone else ghost-writing their profiles and messages. Others may be copying and pasting the emails that they're sending to you.
Do Put Your Best Foot Forward
This is your opportunity to impress someone. Do use a flattering photo on your profile. Do dress up for your first date. Try to show your passions and interests, and be specific. Don't say, "I like to travel"; talk about where you've been. And don't bring your relationship baggage to the date. No one wants to hear about your ex when they're trying to learn about you.
Don't Get Distracted
If you're dating someone, don't continue looking online. This could make you doubt the person you're with, undermining the relationship. Pause or delete the profile while you're dating someone. And give them until the third date to prove themselves, unless they did something that's a major red flag.
Online dating opens the door to a massive pool of potential matches. This brings opportunity as well as risk. Follow our guidelines to minimize potential problems and maximize the odds you'll find a good match.
Becky
Newly middle-aged wife of 1, Mom of 3, Grandma of 2. A professional blogger who has lived in 3 places since losing her home to a house fire in October 2018 with her husband. Becky appreciates being self-employed which has allowed her to work from 'anywhere'. Life is better when you can laugh. As you can tell by her Facebook page where she keeps the humor memes going daily. Becky looks forward to the upcoming new year. It will be fun to see what 2020 holds.