The Many Parts of being a 2 1/2 Year Old!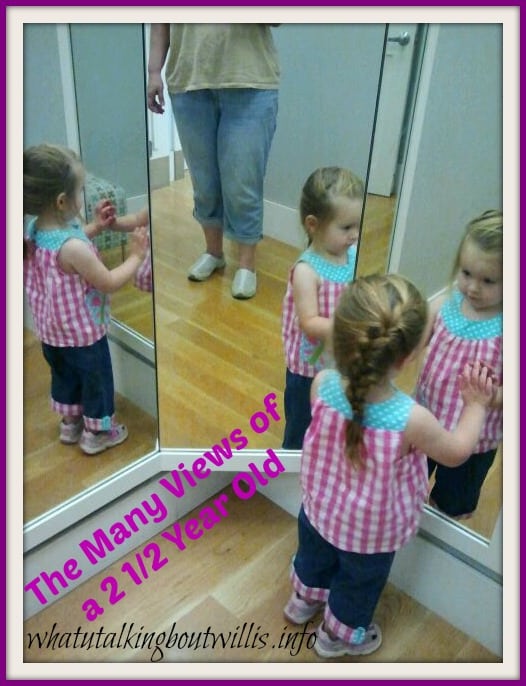 Becky
Newly middle-aged wife of 1, Mom of 3, Grandma of…

The Many Parts of being a 2 1/2 Year Old!

For those of you that follow my Facebook, you might have seen that recently we have had 2 special people come to stay with us. One of them is my oldest son's future wife, and the other is also a special little 2 1/2 year old. I think I have taken more pictures since her arrival. It has been like I have been able to get a ready made grandchild without having to wait for her to grow into a 2 1/2 year old. She loves Diego, Dora, Mickey Mouse club and recently we have introduced her to Peppa Pig, Rug Rats and Max and Ruby. I have to admit I am not used to having a 2 1/2 year in our home 24/7 as my husband used to do daycare; for 12 years to be exact; but they went home usually by 530pm. When we went shopping yesterday to Kohls they had a neat shopping cart that she was able to enjoy.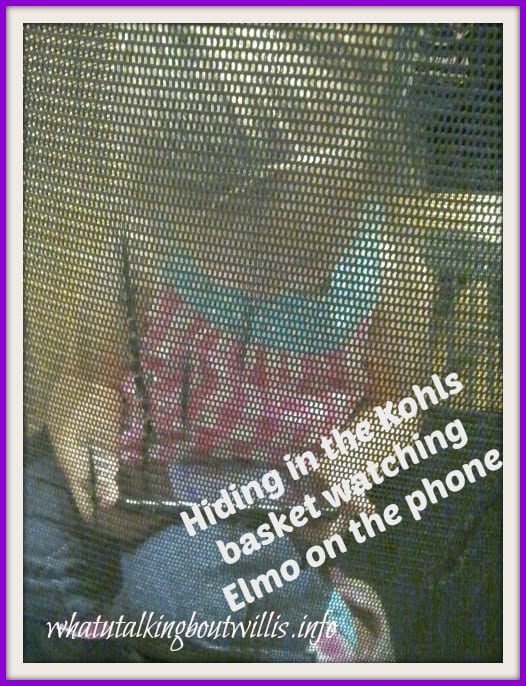 I did forget that she enjoys the occasional Elmo if we are out shopping; which I admit isn't my favorite past time but for this it worked to keep her occupied. When we went to Payless I think we found her hidden love—–SHOES.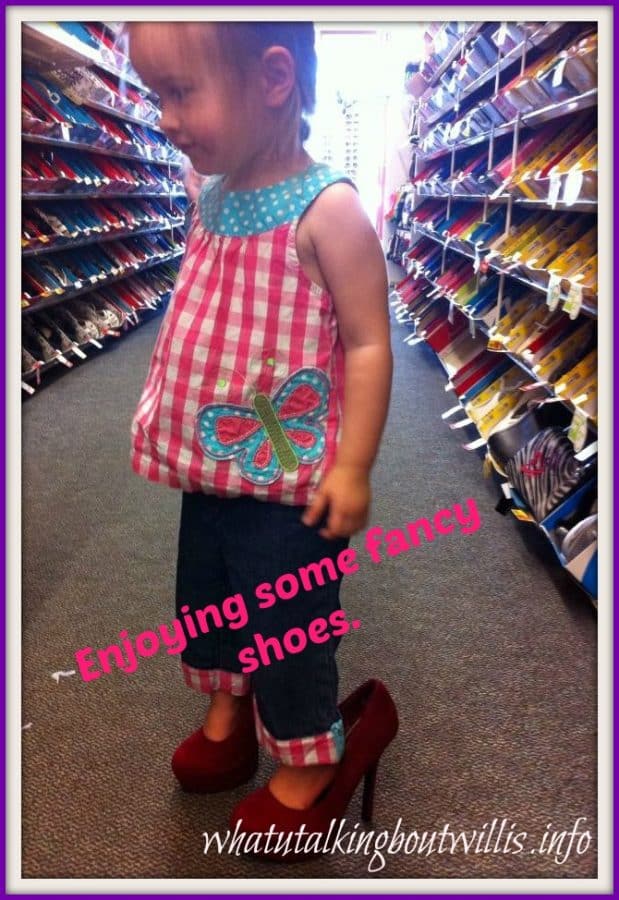 I have to say I was quite impressed how well she walked in them. She is so much fun and sometimes I have to remember to watch the world as she does. She loves Pringles chips, milk, carrot sticks, bananas, grapes, cheesey teelas (cheese tortillas), juice, her 'special coffee- (milk with a bit of caramel syrup in it); although this is just on occasion. She loves to blow bubbles, swing and play on the playground when the weather permits. I have been able to enjoy being a parent but with my youngest almost 17 and entering her Senior year in the fall; I will say that the start of becoming a Grandma is even more fun than I expected.
Becky
Newly middle-aged wife of 1, Mom of 3, Grandma of 2. A professional blogger who has lived in 3 places since losing her home to a house fire in October 2018 with her husband. Becky appreciates being self-employed which has allowed her to work from 'anywhere'. Life is better when you can laugh. As you can tell by her Facebook page where she keeps the humor memes going daily. Becky looks forward to the upcoming new year. It will be fun to see what 2020 holds.