The Wild Thornberrys: The Complete Series Coming 10/20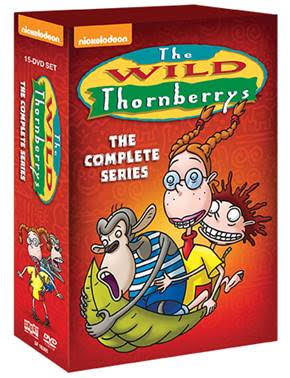 Becky
Newly middle-aged wife of 1, Mom of 3, Grandma of…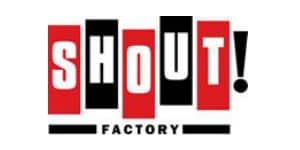 The Wild Thornberrys: The Complete Series
Available October 20th, 2015 from Shout! Factory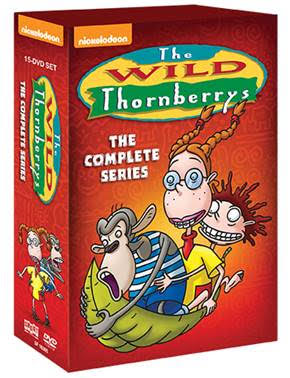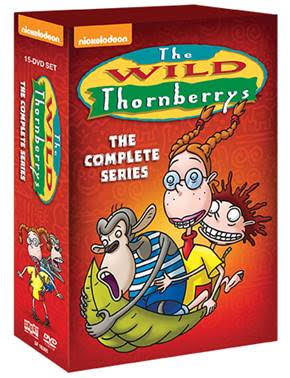 This fall, climb aboard the Thornberry CommVee and get ready for a wild adventure with the release of The Wild Thornberrys: The Complete Series on DVD. Available at Wal-Mart on October 20th, 2015, the 15 disc set contains all 91 globe-trotting episodes of the popular Nickelodeon series.
The hit series The Wild Thornberrys follows the Thornberry family as they travel the world in their Communications Vehicle (or CommVee) looking for rare animals to film. After an encounter with a mysterious shaman, their youngest child Eliza was given the power to speak to animals! Travelling to every corner of the world with her family of daffy documentarians, Eliza uses her fantastic skill to learn about the lifestyles and habitats of the world's most exotic creatures. Encounter wildlife in all its natural glory and eavesdrop on Eliza's conversations with silverback gorillas, pythons, crested grebes, tapirs, capybaras, antelopes and more while the CommVee travels on!
With its vibrant animation and charming storytelling, plus an all-star voice cast featuring Lacey Chabert (Party Of Five), Tim Curry (The Adventures Of Jimmy Neutron: Boy Genius) and Flea (The Red Hot Chili Peppers) The Wild Thornberrys an epic adventure that's fun for the whole family. Produced by Klasky-Csupo for Nickelodeon, The Wild Thornberrys premiered in September 1998 and aired until 2004 with reruns airing on Nicktoons and CBS from 2002-2007.
About Nickelodeon
Nickelodeon, now in its 36th year, is the number-one entertainment brand for kids. It has built a diverse, global business by putting kids first in everything it does. The company includes television programming and production in the United States and around the world, plus consumer products, online, recreation, books and feature films. Nickelodeon's U.S. television network is seen in more than 100 million households and has been the number-one-rated basic cable network for 20 consecutive years. For more information or artwork, visit http://www.nickpress.com. Nickelodeon and all related titles, characters and logos are trademarks of Viacom Inc. (NASDAQ: VIA, VIAB).
About Shout! Factory
Shout! Factory, LLC is a diversified multi-platform media company devoted to producing, uncovering, preserving and revitalizing the very best of pop culture. Founders Richard Foos, Bob Emmer and Garson Foos have spent their entire careers sharing their music, television and film favorites with discerning consumers the world over. Shout! Factory's DVD and Blu-Ray™ offerings serve up feature films, classic and contemporary TV series, animation, live music and comedy specials in lavish packages crammed with extras. Shout's audio division boasts GRAMMY®-nominated box sets, Broadway cast albums, new releases from storied artists, lovingly assembled album reissues and indispensable "best of" compilations. In addition, Shout! Factory maintains a vast digital distribution network which delivers video and audio content to all the leading digital service providers in North America. Shout! Factory also owns and operates Scream Factory, Timeless Media Group, Biograph Records, Majordomo Records, HighTone Records and Video Time Machine. These riches are the result of a creative acquisition mandate that has established the company as a hotbed of cultural preservation and commercial reinvention. Shout! Factory is based in Santa Monica, California. For more on Shout! Factory, visit shoutfactory.com
Becky
Newly middle-aged wife of 1, Mom of 3, Grandma of 2. A professional blogger who has lived in 3 places since losing her home to a house fire in October 2018 with her husband. Becky appreciates being self-employed which has allowed her to work from 'anywhere'. Life is better when you can laugh. As you can tell by her Facebook page where she keeps the humor memes going daily. Becky looks forward to the upcoming new year. It will be fun to see what 2020 holds.