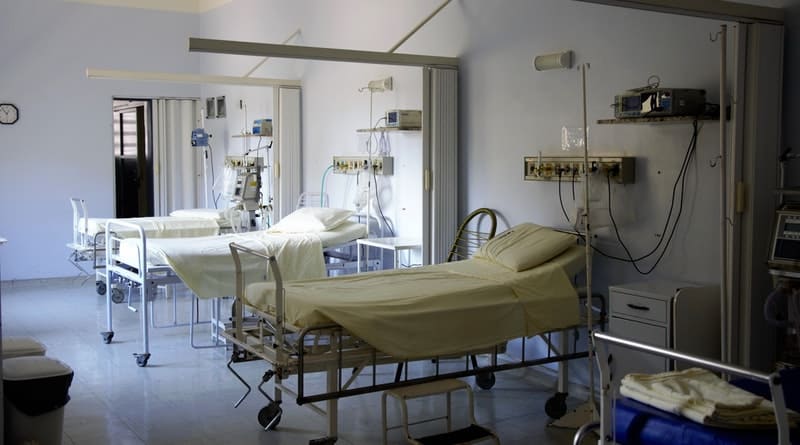 Becky
Wife, mother, grandma, blogger, all wrapped into one person, although…

Hospitals and other medical facilities play and vital role in every community. The importance of this role increases during natural disasters and other widespread harmful events. Both citizens and those charged with protecting the community rely on hospitals and the services they provide during this time. What is often forgotten during these events is the vulnerability of the medical facilities themselves. Damage to these places limits their ability to help the community when they are needed most. As such, it is best to be aware of potential problems that may arise so steps can be taken to mitigate them.
Flooding
One of the most harmful things that can impact a medical facility during a disaster is flooding. Flooding can lead to structural damage, contamination, and loss of power which is vital to facility operation. There are a few things that hospitals and other facilities can take to mitigate any adverse effects. These include sealing basement area walls with water-resistant compounds, ensuring that furnaces and power supplies are elevated if possible or backed up if not. If the hospital is located in an area prone to flooding investing in flood walls is another option.
High Winds
Like flooding, high winds can have a devasting effect on a community and the hospital for which it serves. This usually comes in two forms: flying debris and down powerlines which result in loss of power. Hospitals can avoid the harmful effects of high winds by being proactive. Installing impact-resistant windows and maintaining a backup generator are the best ways for a medical facility to stay remain at peak operation during a high wind event.
Though the thought of staying operational during dangerous storms and disasters isn't the primary focus of a hospital's day to day function, there should be a plan to account for its eventuality. There should also be a plan specifically for damage restoration for the hospital to ensure the patient's well being is maintained. The key goal is to stay functional with as little downtime as possible.
Becky
Wife, mother, grandma, blogger, all wrapped into one person, although it does not define her these are roles that are important to her. From empty nesters to living with our oldest and 2 grandchildren while our house is rebuilt after a house fire in 10/2018 my life is something new each day.