Thoughtful Last-Minute Christmas Gifts You Can Still Get on Time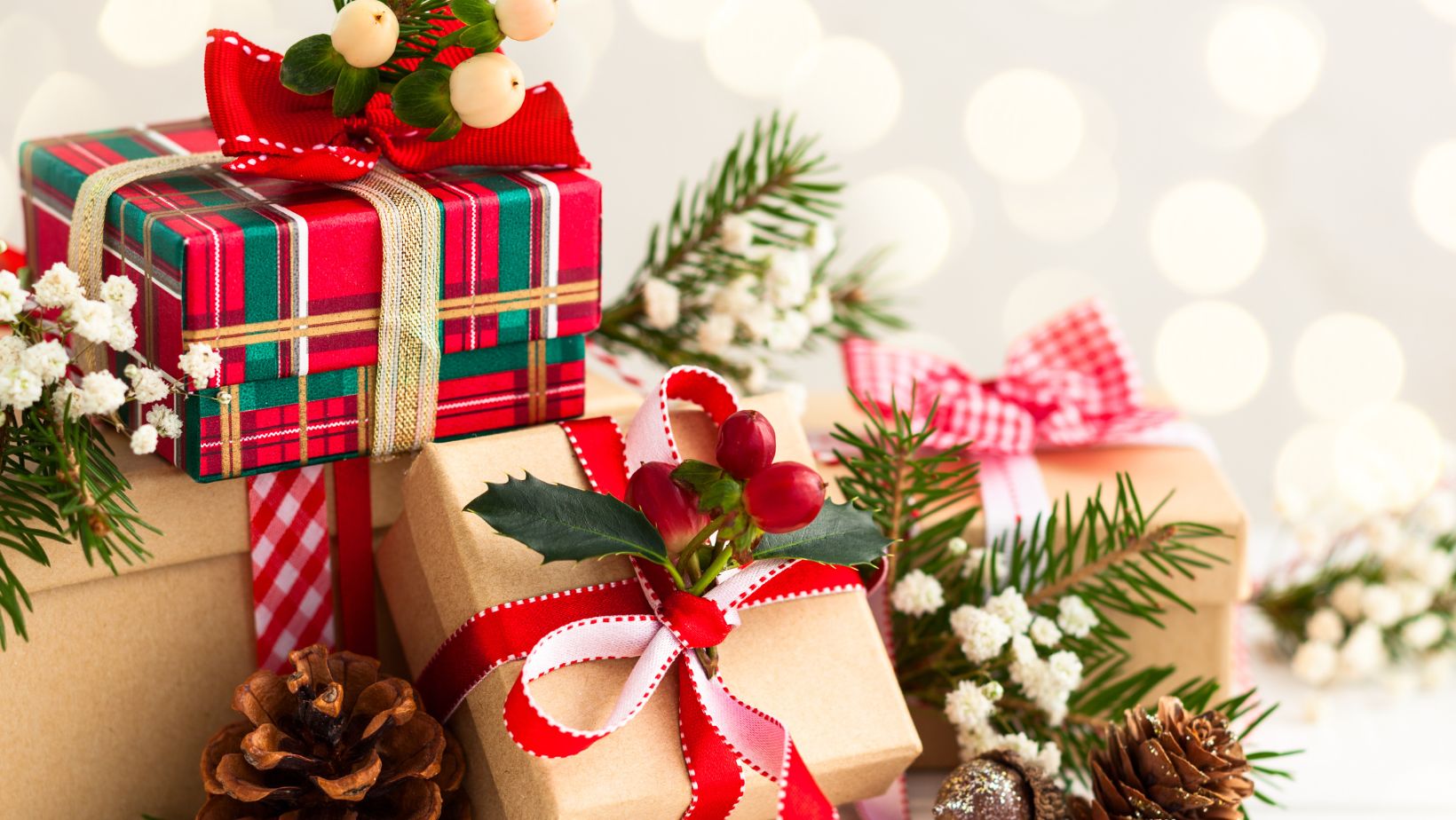 Deepak
Deepak is a lover of nature and all things sporty.…
As the festive season approaches, the spirit of Christmas fills the air with excitement and, for many, a hint of panic. Gift-giving is a cherished tradition, yet it often comes with the challenge of finding the perfect present for each loved one on your list. This task becomes even more daunting as time slips, and before you know it, you're in the throes of last-minute holiday shopping. But fear not because even in these final moments, there are many thoughtful and meaningful gifts you can still secure in time for the big day.
In an era where our schedules are packed, and time is a luxury, it's not uncommon to find oneself in a dash for those final few presents. However, last-minute shopping doesn't mean you have to compromise on the quality or thoughtfulness of your gifts. With a little creativity and insight into modern gifting trends, you can surprise your friends and family with impressive and heartfelt presents. From personalized digital offerings to experience-based gifts that create lasting memories, the options are as varied as they are exciting.
1. Personalized Digital Gifts:
In today's digital age, there are countless options for personalized gifts that can be created and delivered instantly. Think of custom digital art, e-books, or subscription services. These gifts show thoughtfulness and cater to the recipient's interests. Plus, they are eco-friendly and can be obtained without shipping.
2. Experience Gifts:
Gifting experiences can be a wonderful way to create memories. This could be anything from a spa day voucher, a cooking class, or tickets to a show or concert. Many of these can be purchased online, printed, or presented as a digital gift card.
3. Local Treasures:
Sometimes, the best gifts can be found in your neighborhood. Local artisans and small businesses often offer unique and heartfelt gifts. Whether it's handmade jewelry, custom pottery, or a basket of locally sourced goodies, these gifts support the local economy and provide something unique.
4. Christmas Gift Baskets:
For a classic and always appreciated option, consider Christmas gift baskets. These baskets are not only festive and beautifully arranged but also come in various themes and sizes, catering to all tastes. From gourmet food and wine to chocolate and spa items, these baskets can be a perfect last-minute gift, especially for those who value variety and elegance.

5. DIY Gifts:
If you're crafty, creating a DIY gift can be a highly personal and thoughtful gesture. Handmade gifts such as knitted scarves, baked goods, or a custom photo album can hold much sentimental value and show the effort and love put into them.
6. Book a Future Adventure:
Why not book a future adventure or getaway if time is tight? This can be as simple as a weekend road trip or as extravagant as a planned holiday. The promise of future quality time together can be a wonderful gift, giving your loved ones something exciting to look forward to. Explore options at Adventure Getaways.
7. Subscription Services:
Subscriptions are gifts that keep on giving. From streaming services to monthly book clubs or gourmet coffee deliveries, these gifts can be tailored to the recipient's interests and offer a regular reminder of your thoughtfulness. A great place to start is Monthly Subscription Boxes.
8. Charitable Donations:
For the person who has everything, consider donating in their name to a cause they are passionate about. This thoughtful gesture can significantly impact and reflect the spirit of giving during the holiday season.
As we wrap up this guide to last-minute Christmas gifts, it's important to remember that the essence of gift-giving isn't just about the items we exchange but the sentiments behind them. The holidays are a time to show our love and appreciation for those who enrich our lives, and sometimes, the most memorable gifts are those chosen with care, regardless of the timeframe in which they're procured.

In today's fast-paced world, where time often escapes us, the ability to find meaningful gifts at the last minute is indeed a blessing. Whether it's a digital subscription, a handcrafted local treasure, or a future adventure waiting to happen, each gift carries a story and a message of thoughtfulness. By choosing any of the suggestions we've explored, you're not just fulfilling a holiday obligation; you're creating moments of happiness and showing your loved ones how much they mean to you.
So, as Christmas draws near, take these ideas and run with them. Embrace the season's spirit with joy, love, and the peace of knowing you can find the perfect gift that speaks volumes, even at the last minute. May your holidays be filled with laughter, warmth, and the satisfaction of giving timely and timeless gifts.
Deepak
Deepak is a lover of nature and all things sporty. He loves to spend time outdoors, surrounded by the beauty of the natural world. Whether he's hiking, biking, or camping, Deepak enjoys being active and in touch with nature. He also loves to compete and push himself to his limits. Deepak is an avid cyclist, runner, and swimmer. He has competed in several triathlons and marathons, and is always looking for new challenges to take on.