Tips To Keep Your Classroom Neat And Clean
Becky
Newly middle-aged wife of 1, Mom of 3, Grandma of…
A classroom is like a second home for children, and as much as the education and the environment matter, cleanliness matters too. In a nutshell, it's extremely important to keep the classroom clean, and it's not only the duty of the teacher, in fact, all the students should also participate in it. 
Especially if it's a classroom for toddlers, cleanliness is imperative, and one cannot take any risks with an unclean and unhygienic environment because the younger the children are, the easier they get sick. 
Now, if you are here today, it's obvious that you are a teacher or someone who owns a school and wants to ensure cleanliness in every classroom. All you want to know is where to begin from, and if that's the case, then you are at the right place, reading the right article. 
Today we are here with some of the best tips possible that can really help you with a neat and clean classroom. So take notes and follow all of the tips that we are going to jot down right now. 
1- Keep The Floor Clean 
The very first thing you need to do is to keep the floor clean. No matter what it is, this is where you should take a start from. In case there are tiles, make sure that the cleaner comes and mops them properly with an anti-bacterial product. In case the classrooms have carpeted inside, all you have to do is to opt for a carpet cleaning product or just get them vacuumed on a regular basis. It's not like you are supposed to clean the floor of your classroom once or twice a week, in fact, you should clean it every day with a cordless vacuum because kids bring germs and bacteria of all kinds as they are wearing shoes.
2- Keep A Dustbin 
A dustbin in every classroom is a must, and you cannot compromise on it. You are supposed to have one in the classroom all the time so that whenever you have some paper trash or some other kind of trash to throw away, you use the dustbin. This way, there won't be any mess in the class, and both the teachers and the students would know where to throw the wrappers and other garbage, etc.
3- Get The Tables Cleaned After Lunch Break 
If the kids are having lunch in their classes, you should make it a habit to get their tables cleaned afterward. This is important for the students and for the classroom too. You cannot afford dirty, greasy tables with food stuck on them and then kids studying on the same desks, right? Well, if you do agree with us, then educate them and get it all cleaned on time. 
See Also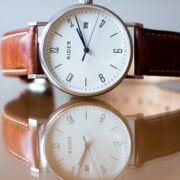 4- Educate The Students About Cleanliness 
As said earlier, it's not just the classroom, in fact, it's the students too. You need to educate them all about keeping themselves clean, keeping their clothes clean, and on top of everything, they should keep their hands clean. This is a basic education that every school must provide to every child studying in it. You should ensure a tidy classroom, and that's where educating the students becomes imperative. 
Conclusion
These are some of the main things you can do to keep your classroom neat and clean. Honestly, we cannot talk enough about cleanliness and why hygiene is important. There's just so much you can do to keep your surroundings clean that listing it all down is near to impossible. Now use the tips we mentioned above, teach the children, and then see the results on your own. 
Becky
Newly middle-aged wife of 1, Mom of 3, Grandma of 2. A professional blogger who has lived in 3 places since losing her home to a house fire in October 2018 with her husband. Becky appreciates being self-employed which has allowed her to work from 'anywhere'. Life is better when you can laugh. As you can tell by her Facebook page where she keeps the humor memes going daily. Becky looks forward to the upcoming new year. It will be fun to see what 2020 holds.