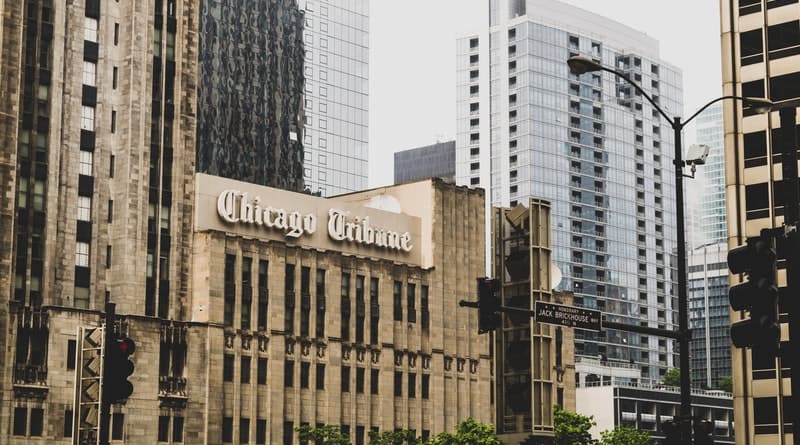 Becky
Newly middle-aged wife of 1, Mom of 3, Grandma of…

For all of Chicago's fantastic amenities, living in the city can get old. Once you start thinking about starting a family elsewhere, the thought is hard to shake. You don't want to make concessions, but in the suburbs, you'll find a safe, wholesome, family-friendly environment that will be a fantastic place to settle in and watch your kids grow.
Hinsdale
Hinsdale is an expensive place to live, but if it's within your family's budget range, it's one of the most ideal areas in the state to raise a family. It's technically a village in the Cook and DuPage counties and has plenty of amenities and local flavor. You can romp through the Bermis Woods, a large forest preserve that's open for recreational purposes, you can spend hours wandering various museums and education centers and through plenty of smaller, well-tended parks loaded with activities.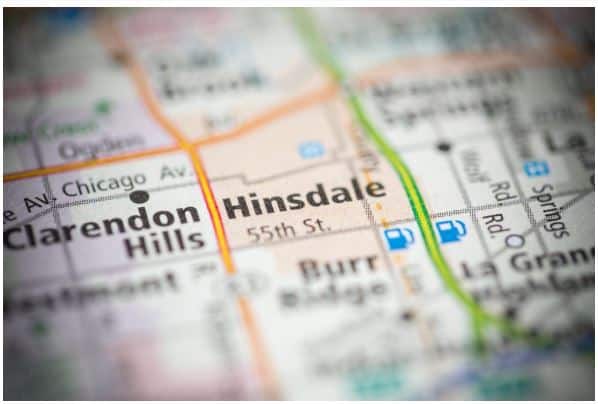 Plano
Plano is a mid-sized, charming, and family-friendly city located in Kendall County. It's a great option for people looking for some quiet. Within the Plano city limits, there are great housing opportunities for you and your family. It's also a community on the rise—between the year 2000 and 2010 the population doubled and continues to climb.
Springfield
When people think of Illinois, Chicago is always the first city that comes to mind. Many of the states most iconic sports teams are from there, and the cuisine is world-famous. Residents of the Illinois capital, Springfield, couldn't care less.
Three and a half hours by Amtrak from Chicago, Springfield is the county seat of Sangamon County and home to landmarks like the 1904 Dana-Thomas House, designed by Frank Lloyd Wright. It's also the home to the Abraham Lincoln Presidential library. In fact, Lincoln lore is huge in the city, and the city council fully embraces chances to commemorate perhaps our greatest president.
Bolingbrook
A charming suburb that straddles both the DuPage and Will counties, Bolingbrook is the second largest city in the state and a great place to raise your kids. There are plenty of forest preserves and beautiful attractions around town, it has above-average high schools, and great shopping and handy amenities like the Audi dealer in Bolingbrook.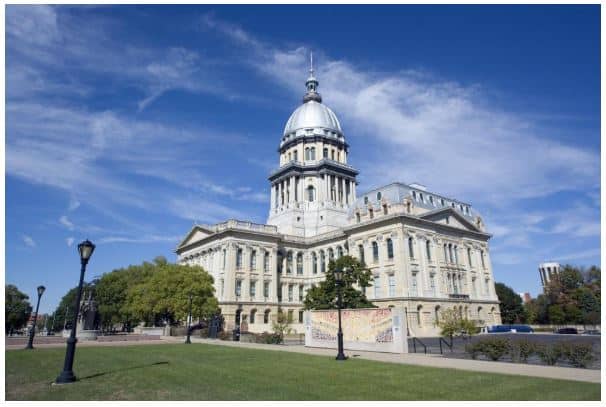 Winnetka
Like Hinsdale, Winnetka is an expensive place to live. In fact, it's been ranked as one of the wealthiest in the nation based on criteria like household income. If your family has the resources, it's perhaps the best place in the state to live.
It's mere miles away from Northwestern University, tucked happily against Lake Michigan, and close to highways that easily connect you to the rest of the state. Trick-or-treating at houses in Winnetka would be an absolute treat for you and your young ones.
Wheaton
Wheaton is a large suburban city, with a population of 52,894 according to the last census. However, just because it's a sizable city doesn't mean it will remind you of Chicago. Wheaton is much calmer, with a very active community of families. It's got charming parks, homes with beautiful lawns, a college, a zoo, museums, and all sorts of things for you and your family to do.
Barrington
An affluent suburb some 32 miles northwest of Chicago, Barrington is an incredible community with lots of amenities that make it an ideal place to start a family.
While there are plenty of family-friendly attractions like the Catlow Theater and the Big Wave Bounce Park (one of the most fun and frequently visited spots in the city), it also has great pubs and golf courses. In addition to beloved restaurants and businesses, Barrington is home to beautiful forest preserves and horse trails that snake out of the town into charming wetlands and parks.
Columbia
Columbia's not a big town, but if you're sick of Chicago it might be the ideal place to get away while still remaining in Illinois. It's located in Monroe County, about 12 miles south of St. Louis, Missouri. Because the community is small, it's very tightknit, and filled with friendly people who care and support each other. The website for the city is helpful, and offers event calendars, local employment opportunities, and suggests for both shopping and dining.
Becky
Newly middle-aged wife of 1, Mom of 3, Grandma of 2. A professional blogger who has lived in 3 places since losing her home to a house fire in October 2018 with her husband. Becky appreciates being self-employed which has allowed her to work from 'anywhere'. Life is better when you can laugh. As you can tell by her Facebook page where she keeps the humor memes going daily. Becky looks forward to the upcoming new year. It will be fun to see what 2020 holds.