Top Grossing Movies That Were Games First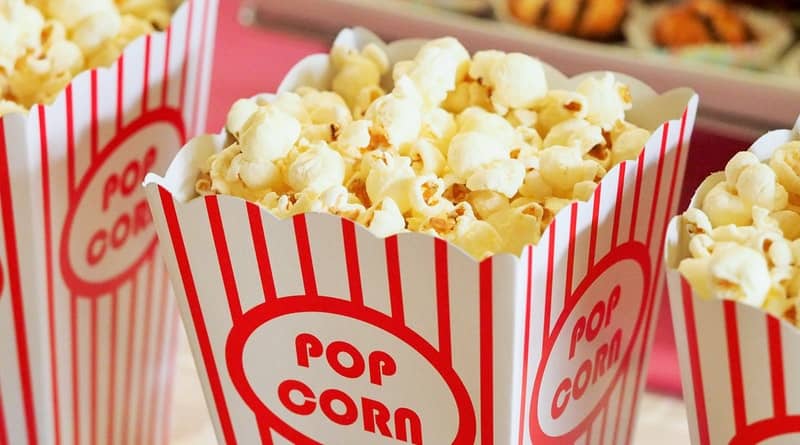 Becky
Newly middle-aged wife of 1, Mom of 3, Grandma of…
The most recent talks of the Witcher franchise making its way to Netflix are making us feel nostalgic. The Witcher series is far from being the first video game to finds its way on the big screen. Legitimate film adaptations have long preceded Geralt and his band of monster hunters, with Hitman, Silent Hill, and Lara Croft snagging top spots. Even 1993's Mortal Kombat holds a very a special part in our hearts.
With so many titles to choose from, listing the best would be a futile exercise bound to result in angry comments asking us how we could forget Far Cry even though it sucked. (Sorry, not sorry). That's why we've narrowed down our guide to the top 5 highest grossing movies.They're not necessarily the best, but they're the most successful certainly, proving Netflix may be onto something with its Witcher TV show.
Resident Evil: Afterlife, Released September 2010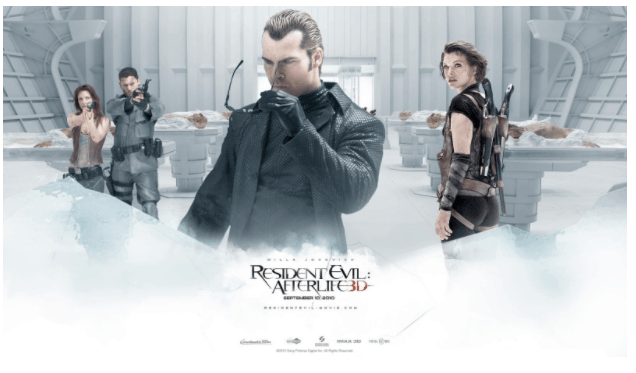 Milla Jovovich reprises her role as Alice, one of the few survivors of the T-virus outbreak that ravished the world prior to the first movie. While Afterlife is the fourth installment of the Resident Evil movie franchise, it borrows elements from the fifth game survival horror series. Ali Larter and Wentworth Miller join Jovovich as she tries to destroy the Umbrella Corporation while searching for a secure location free from the infected.
First released in 2010, it has since made $300,228,008worldwide. Too bad it only managed to score 33% on the Rotten Tomatoes meter, despite Paul W. S. Anderson reclaiming his spot as writer and director.
Resident Evil: The Final Chapter, Released January 2017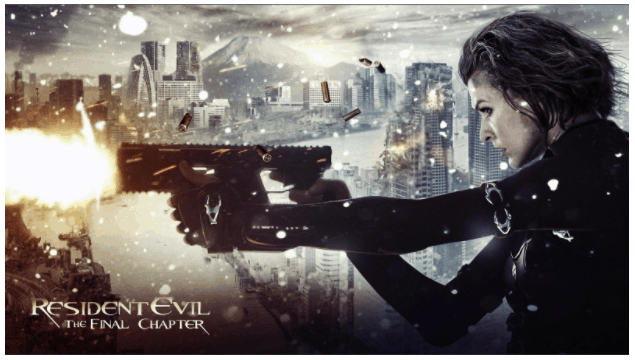 No one's entirely surprised that Resident Evil made it on this list more than once, but it's a bit of a shock to consider The Final Chapter was the one to do it. If you blinked, you would have missed this installment's time in theaters. Luckily for Capcon and Constantin Film, someone was keeping their eyes wide open this January, resulting in a $312,257,250in lifetime grosses.
The film returns to Alice after she and her friends are betrayed by a rogue Umbrella Corporation employee. Returning to Raccoon City where the outbreak started, Alice has to work fast in order to save the remaining survivors from the Umbrella Corporation.
Prince of Persia: The Sands of Time, Released May 2010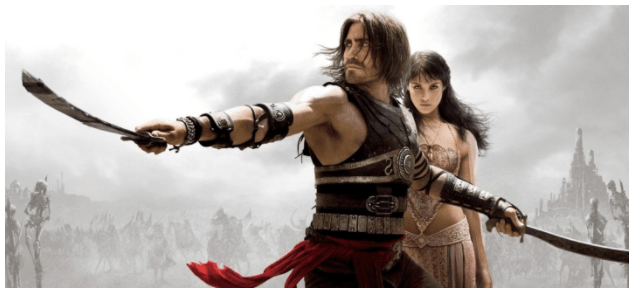 Thanks to the blatant white washing of Prince of Persia, Jerry Bruckheimer's Prince of Persia flopped much like the recent Ghost in the Shell. Not even the power of Jake Gyllenhaal's biceps could save it from the doomed fate of appropriation.Despite making much less than expected, it still managed to rake in $300,228,084 worldwide.
In any case, Prince of Persia is based on the third-person action-adventure video game of the same name. Fans of the series will remember this game is actually a reboot of the original 1989 release but we digress. The movie gives a little back story to the unnamed prince of the game, as it follows the life of an adopted-street-urchin-cum-Persian-prince (Gyllenhaal) who must protect the Sands of Time, an hour glass that gives the user the ability to turn back time.
The Angry Birds Movie, Released May 2016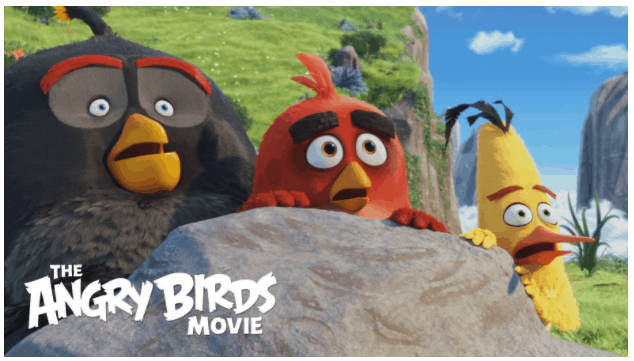 If the fact that the incredibly popular app was turned into a feature film makes you want to get up from your couch, walk out the door, and never return to civilization, then you'll despair to hear that the sequel is in production. But let's not get ahead of ourselves. Having watched the trailer, we can tell you that the animated movie follows3 unpopular birds who become unlikely heroes when green pigs take over their happy bird island.
It managed to snag a 43% rating on Rotten Tomatoes (higher than we thought possible for a film based off an app), which is why it's made $349,779,543 worldwide and why there's a second one coming in 2019.
Warcraft, Released June 2016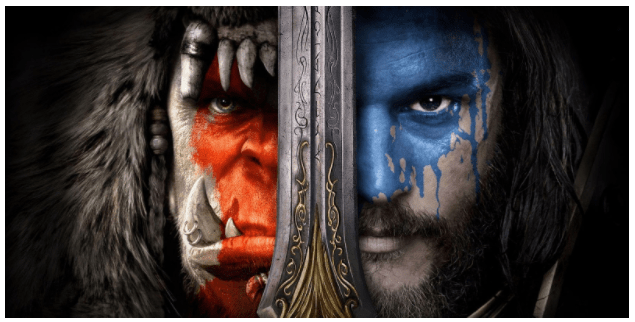 The massive Warcraft franchise encompasses video games, board games, novels, and — as of June 2016 — movies as well. Though it takes the top spot in our list, it — like Prince of Persia — failed to generate as much as producers were hoping. We think it's $433,537,548 worldwide revenue is nothing to scoff at, even if the plot is a little lackluster, but what are you expecting out of an action movie based off of Warcraft?
With Travis Fimmel, Paula Patton, and Dominic Cooper at the helm, the movie adaptation follows the initial confrontations between the orcs and humans. Despite its disappointing debut, a sequel set for 2018 is confirmed by its director.
Regardless of how well these 5 movies did at the box office, they can never beat the original games. Barring perhaps the Lara Croft and Silent Hill franchises, there has yet to be a game that we've enjoyed watching as much as we've enjoyed playing. That's why you'll see us saving our money once Minecraft or Sonic the Hedgehog comes to theaters. No joke—these are set to hit theaters in 2019 and 2018 respectively.
It's better this way. Not only will we save ourselves the misery of watching these adaptations, but we know how to put that extra cash we save to good use by investing in accessories like better PS4 skins, home entertainment systems, headphones, and games. Though you'll have to skip a few movies (and then some) to get a customized surround sound stereo system, you can shop for PS4 skins online and only spend as much as the combined cost of a movie ticket and a concession stand snack.
Of course, if your morbid curiosity means you have to watch a video game adaptation despite how bad it's supposed to be, you can always wait until it arrives on Netflix. Just don't forget to delete your viewing history so nobody knows your shame.
Becky
Newly middle-aged wife of 1, Mom of 3, Grandma of 2. A professional blogger who has lived in 3 places since losing her home to a house fire in October 2018 with her husband. Becky appreciates being self-employed which has allowed her to work from 'anywhere'. Life is better when you can laugh. As you can tell by her Facebook page where she keeps the humor memes going daily. Becky looks forward to the upcoming new year. It will be fun to see what 2020 holds.