Top Home Internet Providers of 2018: Which Should You Choose?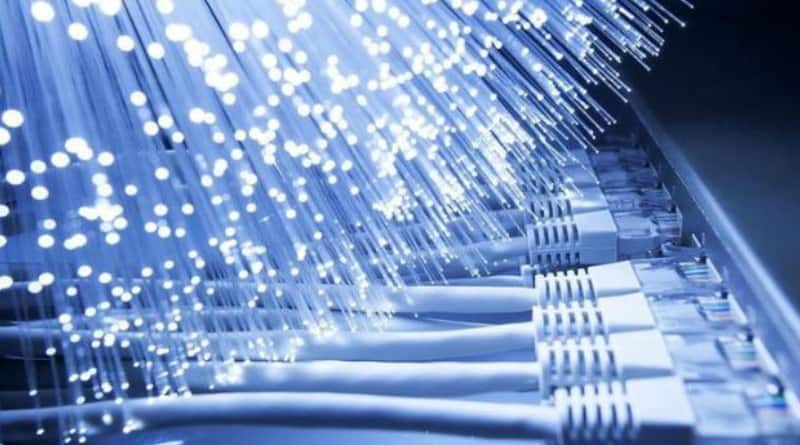 Becky
Newly middle-aged wife of 1, Mom of 3, Grandma of…
The Internet is a group of millions of small networks which are interconnected with each other containing large data of information. People these days usually access the internet for various purposes such as research, online reading, and exams. Over the past few years, the internet is becoming more and more essential and more useful for the people. It has gained popularity to the extent that it has become the very first choice for retrieving any information. In 2008, only Google announced its count of registered web pages and it was more than a trillion. Students can even get their online certifications according to the relevant courses or can gain practical experience with video tutorials spread over the internet. From ordering a pizza to online shopping, everything can be done over the internet.
Moreover, people now don't have to line up in queues for paying the bills; they can do it over the internet through internet billing. As time passes, the Internet usage keeps on increasing along with its users because it is the best and easy resource of information of this digital era. Accessing the internet is very easy as long as you have a decent internet connection. Internet services which provide a fair enough speed to connect your household devices and distribute the speed among them without any disruption of bandwidth are well suited for everyone. There are many ISP's you can find in the market but getting the best one with reliable services is not an easy task. Home Internet Providers lets you compare and analyze the best internet service providers in your area and help you choose the one suited to your needs. Let's take a look at some of the most reliable internet service providers in the USA.
AT & T Internet Service:
AT & T is one of the top Home Internet Providers delivering their services in the USA. It offers both wireless and cable connections with no added fees. Its speed varies from 10 Mbps to 1000 Mbps. It provides free installation service but delivers its services only if you agree to sign a yearly contract. They also offer a free security suite powered by McAfee ® and complimentary services of Wi-Fi hotspots using which subscribers can connect their smartphones to access the internet in the town. Its unique mobile app Smart Home Manager gives you access to manage your in-home Wi-Fi network. You can connect to any of the available hotspots in the whole country with the help of username and password given by AT & T. Its internet service is not just fast; it is much more reliable than any other provider, which has been proven by U-verse high-speed internet service.
Xfinity Internet:
When it comes to Home Internet Providers, Xfinity probably comes at the top most of the times. They provide a very reliable connection at an affordable price. Also, they offer their connection in fiber-optic cables for a better experience. Unlike others, Xfinity delivers the maximum speed even in the peak hours of the internet usage. Advanced protection security suite gives you the freedom to browse and download without any hesitation of data infiltration.
Charter Spectrum Internet:
If you are looking for the most reasonable and reliable service among the top Home Internet Providers, Charter Spectrum Internet is the best option you can get. They offer unlimited usage of the internet with no data caps, so the users can download and upload videos non-stop. The best part about their facilities is that they offer three different bundles for their services. Users can select from any one of them according to their suitable budget. The hybrid connection of both coaxial and fiber-optic cables gives you the speed of your dreams. Its speed varies from 100 Mbps to 940 Mbps, which means with Charter Spectrum Internet you won't have to wait for your videos to buffer or face any high-ping rates in your online gaming.
Viasat Internet:
Viasat internet is well suited for small business startups.  Viasat is for people who don't want to spend much money on their internet service and want to have sufficient speeds to deliver to their home. Even if you are living in distant areas away from the main city, you can still avail of the services of high-speed internet service with Viasat. They offer affordable and reasonable plans for their customers, and their speed varies from 35 Mbps to 100 Mbps. Viasat also provides high-class customer service for their users. Browse homeinternetproviders.com to choose the best Viasat bundle today.
Becky
Newly middle-aged wife of 1, Mom of 3, Grandma of 2. A professional blogger who has lived in 3 places since losing her home to a house fire in October 2018 with her husband. Becky appreciates being self-employed which has allowed her to work from 'anywhere'. Life is better when you can laugh. As you can tell by her Facebook page where she keeps the humor memes going daily. Becky looks forward to the upcoming new year. It will be fun to see what 2020 holds.