Troubleshooting and Water Heater Repair Services in Chantilly, VA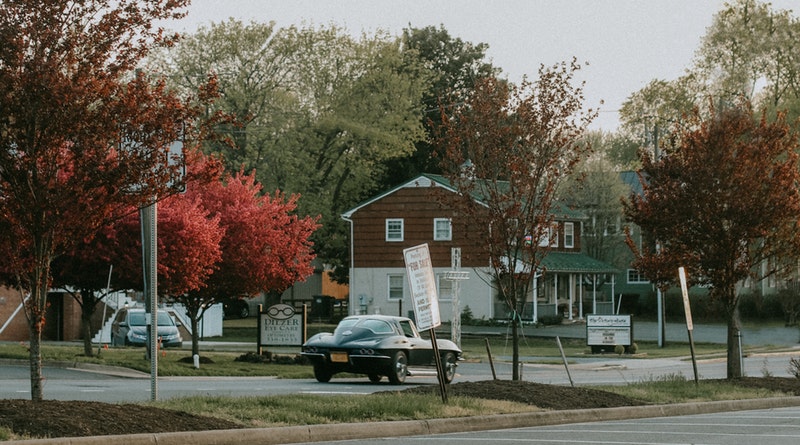 Becky
Newly middle-aged wife of 1, Mom of 3, Grandma of…
A Water heater is an essential device in any home. Hot water is used for various activities from cooking, cleaning to bathing and washing. They are reliable devices that can work for several years without needing repair or replacement. However, occasionally they do have issues. These issues may include little or no hot water, discoloration, odd noises, rusty or smelly water, and also leaks.
If you notice any one of these signs or symptoms, you need to troubleshoot to see what exactly is the problem before calling for a professional Chantilly plumbing service to come to check it out for repairs or if need be, replace it.
To troubleshoot the heater, the first thing to do is to turn it off. If it is an electric heater, turn off the fuse or circuit breaker connected to it. For a gas-fueled heater, turn off the gas supply. This is done by turning the pilot control valve to the "pilot" setting on the heater gas valve. Next, shut off the water supply. Do not do this until you have turned off power supply either by electricity or gas to the unit.
Inadequate Hot Water Supply
This could be due to high usage, cold winter weather, a faulty thermostat or faulty heating element. In the case of a gas-powered appliance, it could be caused by a faulty thermocouple. Sediments in the tank and a faulty dip tube could also be causes. If it is due to high usage in the home, then you need a device with a bigger capacity. During winter, it takes longer to make the water hot as it is colder. Increase the temperature of the thermostat to compensate for that. Clean sediments from the tank and replace the dip tube if any of these is the problem. If all is well in this regard, then, it still likely goes back to the thermostat and the heating element. See more reasons why a heater produces inadequate hot water and what to do here.
No Hot Water at All
This could be a power problem. If it is electric powered, it could be a faulty thermostat or heating element. Reset the circuit breaker and replace blown fuses. Check to see if power is being supplied to the unit. If it is gas-powered be sure the pilot light is not out. Pilot lights can go out even if there's nothing wrong with the device. Just relight the pilot to see if that will solve the problem. Also, check to be sure the gas supply is not shut off. If after ascertaining power is adequately supplied to the device, it is most likely a faulty thermostat, the heating element, for an electric device, or the thermocouple also called a flame sensor for a device that uses gas.
Discoloration or Smelly Water
If the problem with your device is discoloration or smelly water, you need to figure out where the odor or discoloration is coming from. The discoloration is likely due to rust from pipes or the heater. You can resolve this by installing a water softener or filtration system in your home. If the color is green, then this indicates copper pipe corrosion and the pipes might need to be replaced as it could pose a health risk. You can learn more about this here: https://www.corrosion-doctors.org/NaturalWaters/Health.htm.
Bacteria growing in your heater can also cause it to smell. Most of the time, this is a result of the machine having been turned off and not used for a while or the thermostat setting is too low. It could also be caused by a corroded anode rod present in the device. This can be resolved by replacing the anode rod.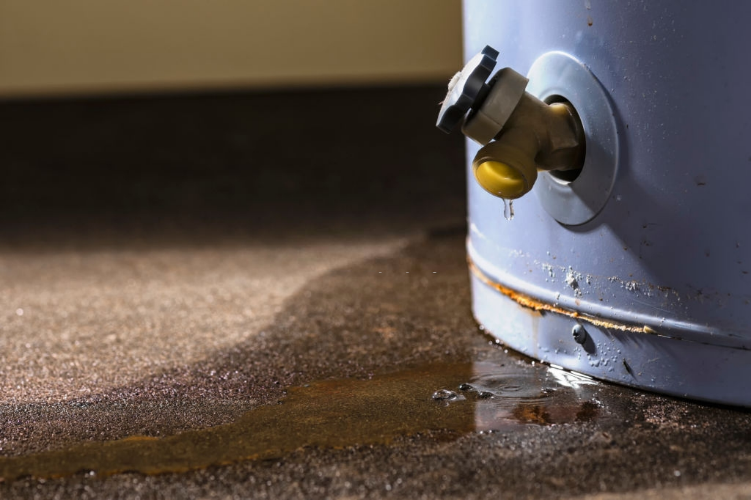 Heater is Leaking
Your heating device may leak due to old age, too much tank pressure, bad plumbing, loose drain valve or poor maintenance. The average lifespan of a water heater is between 8 and 13 years. Over the years, sediments build-up at the bottom of the device which will eventually rust and then begin to leak. If this is the case, you need to replace it.
High pressure coming to the heater or a bad pressure relief valve can cause damage too. If the device is not properly installed, it may also lead to leaking. A loose drain valve can also lead to leaking although this is easy to rectify by tightening the valve when you notice it is leaking.
Noise Coming from the Heater
Noisy devices can either indicate boiling water due to overheating when it is low, rumbling noise. Overheating can be caused by the build-up of sediments. When the noise is loud, it can be as a result of a build-up of scales on the heating elements. Flush out the water in both cases to remove the sediments and then clean the scales off the elements and tank.
For more troubleshooting tips, you can check out https://www.hometips.com/repair-fix/hot-water-heater-problems.html.
Conclusion
Water heater problems are emergency issues. It is a device used often in the home so you need a quick resolution to whatever the issue is. Before calling a plumber, try to troubleshoot and see if it is a problem you can solve. If you cannot, then be sure reach out to plumbing professionals who can.
Becky
Newly middle-aged wife of 1, Mom of 3, Grandma of 2. A professional blogger who has lived in 3 places since losing her home to a house fire in October 2018 with her husband. Becky appreciates being self-employed which has allowed her to work from 'anywhere'. Life is better when you can laugh. As you can tell by her Facebook page where she keeps the humor memes going daily. Becky looks forward to the upcoming new year. It will be fun to see what 2020 holds.